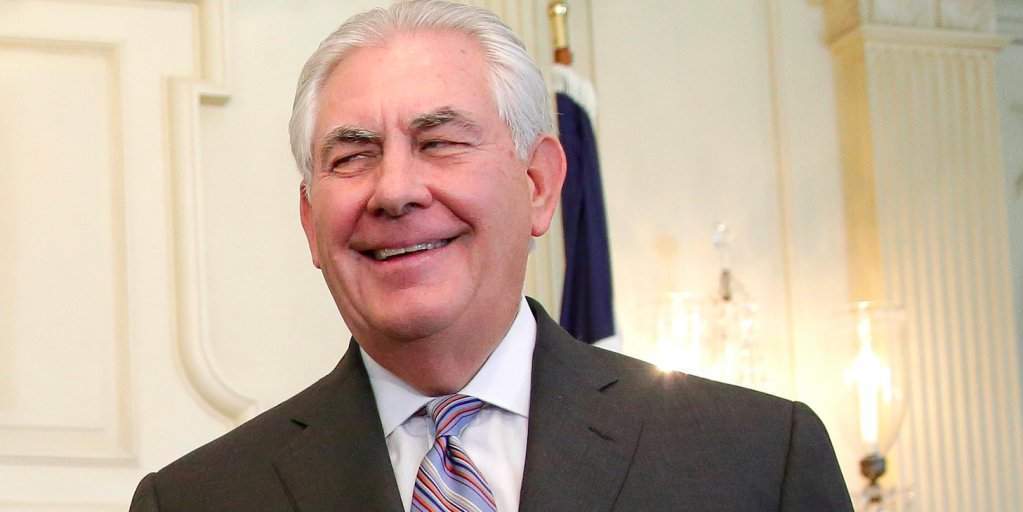 These three things will have an impact on the wider world:
1. Tillerson to meet Russian counterpart in Germany
Today, Rex Tillerson, US secretary of state, will visit Germany for a meeting with G20 leaders on his first official foreign trip.
Tillerson is expected to confirm the Trump administration's commitment to Nato, at the gathering of ministers in Bonn, a city in western Germany.
He will also meet Russian Foreign Minister Sergei Lavrov at a time when US relations with Moscow are tense.
Former national security adviser Michael Flynn was forced to resign amid allegations he discussed US sanctions with the Russian ambassador to the US, Sergey Kislyak .
Tillerson is expected to seek "pragmatic and constructive cooperation in areas where our interests overlap," with Russia, a US official told Reuters.
2. Fillion's not off the hook
France's financial prosecutor will not back down from its investigation into the fake jobs scandal surrounding French presidential candidate Francois Fillon.
The prosecutor will continue to look into allegations that Fillon paid hundreds of thousands of euros in taxpayers' money to his wife Penelope and his children for work they may not have done.
A preliminary report contains "numerous elements" which were deserving of further scrutiny, according to French authorities leading the enquiry.
The first round of the election is less than 10 weeks away.
3. UK spending less on alcohol and tobacco
UK households spent less on alcohol and tobacco in 2015-2016, according to figures released today from the Family Spending Survey conducted by the Office for National Statistics (ONS).
Families spent £11.40 ($14.26) a week on alcohol and tobacco, down from nearly £20 a week at the start of the 2000s.
Households spent £45 a week on going out to restaurants and hotels, the highest amount in five years.