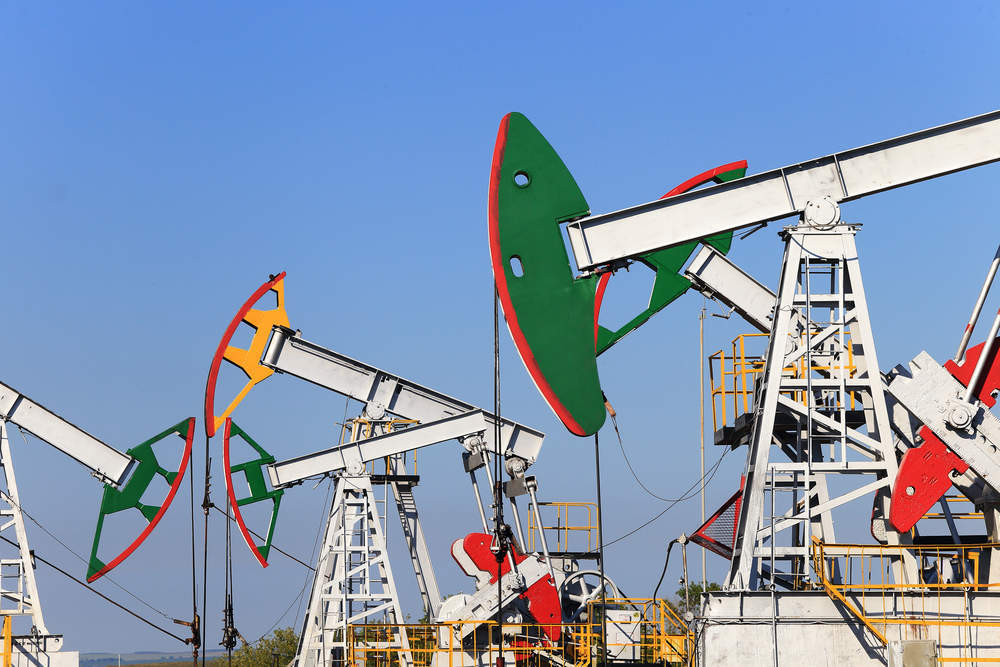 The former ExxonMobil chief executive Rex Tillerson was sworn in as the Trump administration's secretary of state last week, after having been confirmed by the Senate.
Tillerson, who has never held political office, faced intense scrutiny over his ties to Russia, furthering accusations against US president Donald Trump that he himself is too close to the Kremlin.
Verdict has spoken to Igor Yusufov, an international energy insider, who served between 2001 to 2004 as Russian energy minister and worked with Tillerson in the framework of the Russian-US energy relations, about the controversial appointment.
Yusufov now runs the private investment Fund Energy, which manages around $3bn and he has recently has been called by the Berlin-based Tageszeitung an "unofficial Russian energy ambassador".
Verdict (V): Is Tillerson's appointment to Trump's cabinet a good thing for Russia?
Yusufov (Y): "I've known Mr Tillerson since April 2002, when we had our first meeting at the Russian Energy Ministry in Moscow.
"At that time he was senior executive vice-president of ExxonMobil. One of the burning issues we discussed was financial and technical details of the PSA of ExxonMobil projects in Russia. Another important point was the state of the bilateral energy dialogue proclaimed by president Vladimir Putin and president George W Bush. I would stress that Mr. Tillerson showed deep understanding both of professional matters and of Russia as an economic and cultural entity."
"A very important personal trait of Mr Tillerson's is his firmness in defending the business of his company – it is not a coincidence that in his first speech in thedepartment of state he assured the staff that in Exxon he went through a very good 41 year long training course! After 2014, ExxonMobil did not break up the dialogue with Rosneft, the major Russian oil and gas company. They remained in the Sakhalin projects."
V: In your opinion is Tillerson a good fit for the job of US secretary of state?
Y: "But it is obvious that it is not only a deep understanding of Russia that influenced the choice of Mr Tillerson for the top position in the State Department. I would assume that this move can be explained by the extraordinary importance of international energy dialogue in which both the US and Russia play key roles and which can now regain new force.
To my opinion, immense professional and diplomatic experience could be a reliable base for the success of the present ExxonMobil CEO in coming years – in last decades he met several heads of states more often than many well known international actors!"
V: What does his appointment mean for US shale?
Y: "First of all the US has plan to forward these products to the international market. The oppointment of Mr.Tillerson means, as I see it, that this will be done with previous consultations with acting parties of the markets in order to to bring down the prices. And Russia is ready for this dialogue."
V: Might we see Russia and the US working closer on international oil exports? If so, how could this work?
"Mr Tillerson contributed 15 years ago greatly to the success of the first U.S.-Russia Commercial Energy Summit in Houston, Texas, and the second one we held in Saint-Petersburg, Russia. From the American side, it was organised by the departments of commerce and energy. Russian ministries of energy and economic development did the job from the other side with active support from the private sector of both nations.
"On both summits we met many times, and it was very pleasant to see this highly professional and agreeable person. The Russian-American Commercial Energy Summits convened in 2002 and 2003 were a success. It was there where the concept of interaction between the two energy superpowers was first formulated. Its essence is that Russia and the United States, at that time the largest producer and the largest consumer of oil and gas, can and must work closely together.
"At that time, we signed an agreement on oil spills prevention, and the working groups on energy efficiency and international oil markets began their regular meetings.
"Since 2000 when the energy dialogue between the US and Russia was initiated, the world changed a lot politically and economically. But the energy component of international policies preserves its major importance.
"My expectation is that a certain deal of agreement in national energy policies pursued internally and internationally could be profitable for both energy superpowers, and highly qualified energy professionals like Mr. Tillerson could contribute to the creation of a safer world – from the point of view of politics and energy.
"My guess it that it is best time to think about the third Russian-American energy summit. The experts from Fund Energy, a think-tank I founded in Russia five years ago estimated at $2bn, are ready to take a big deal of this job we have corresponding experience from the time of the first bilateral energy dialogue."
V: Finally, do you expect Russia to stick to the Opec deal?
Y: "This is exactly what the controlling body of OPEC stated b the end of January: we achieved a 1m barrels cut in the first days of 2017.
"The main reason of the OPEC+ deal is the maintenance of stability on international oil markets. And besides, let us remember that oil prices have to be just and take into account the interest of both producers and consumers. This is exactly the aim of our policy. Now they stabilised on the level above $51.
"The Russian energy ministry initiated in 2001 a productive dialogue with Opec as an organisation where many key oil producers participate and the International Energy Agency, which represents the other side. The first ever cut of Russian oil production by 150,000 barrels per day during the first quarter of 2002 was agreed together by Opec and non-Opec countries at the 117th conference of Opec oil ministers in Vienna, Austria, in September of 2001. I led the Russian delegation then.
"It was widely remembered in connection with the recent cut adopted by Opec and non-Opec countries this December. The reduction comprises almost 560,000 barrels per day: Russia has pledged the biggest cut among the non-Opec countries with 300,000 barrels a day."