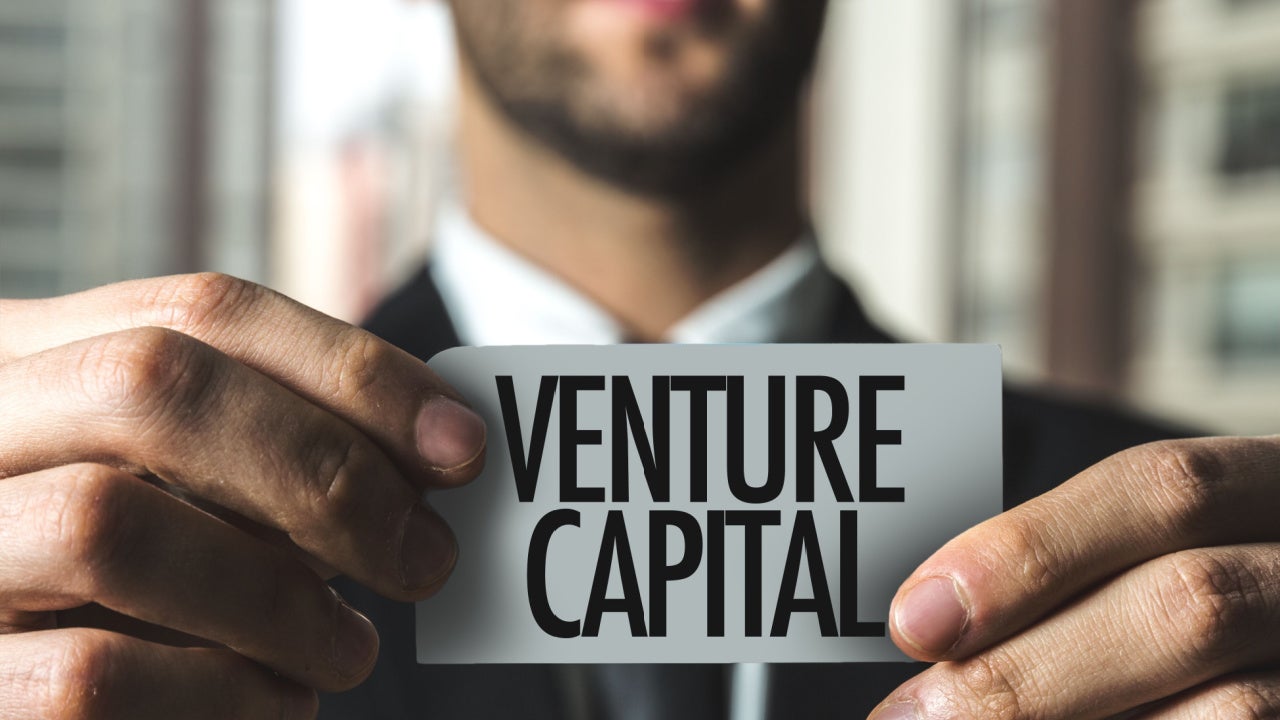 Verdict lists five of the top tweets on venture capitalists in August 2022 based on data from GlobalData's Technology Influencer Platform.
The top tweets are based on total engagements (likes and retweets) received on tweets from more than 900 venture capitalists experts tracked by GlobalData's Technology Influencer platform during August 2022.
The most popular tweets on venture capitalists in August 2022: Top five
1. Chamath Palihapitiya's tweet on Akili raising about $163m following the merger with Social Capital Suvretta Holdings
Chamath Palihapitiya, CEO at venture capital firm Social Capital, shared an article on digital medicine company Akili raising more than $163m after merging with Social Capital Suvretta Holdings, a blank-check firm established by Chamath. The company began trading on The Nasdaq Capital Market (Nasdaq) on 22 August 2022, following the transaction.
The funds raised from the deal will be used towards the commercial launch of EndeavorRx, a prescription digital therapeutic for paediatric attention-deficit/hyperactivity disorder (ADHD), which has been cleared by the US Food and Drug Administration (FDA). The therapy has also received the Conformité Européenne (CE) Mark. EndeavorRx will be the first-ever prescription video game and the first-ever FDA-approved digital treatment designed to boost attention function in kids with ADHD. It is slated for release in the US in the fourth quarter of 2022.
The funding will also be used towards developing Akili's late-stage pipeline of pharmaceutical candidates for the treatment of neuropsychiatric conditions such as autism spectrum disorder (ASD), multiple sclerosis (MS), and major depressive disorder (MDD).
Username: Chamath Palihapitiya
Twitter handle: @chamath
Likes: 763
Retweets: 73
2. Electric Capital allocating $1bn in new funding for early-stage Web3 firms
Avichal Garg, managing partner at venture capital firm Electric Capital, shared an article on new advisors joining the company to support Web3 founders. The advisors include the 32nd Chairman of the Securities and Exchange Commission Jay Clayton, monetary expert Kevin Warsh, and Pratiti Raychoudhury, head of research at technological company Meta, the article detailed. The company has allocated $1bn in new funding for early-stage Web3 firms and protocols with $1m to $50m as investments amounts.
Electric Capital aims to provide Web3 founders with support in various areas such as engineering, product design, token economic design, governance support and cryptography. The company's workforce includes engineers or product designers, and more than half of the team being former founders. It has already invested in several technology solutions providers including Aven, Bitnomial, Certora, Frax, Hashflow, NEAR, and Slingshot.
Username: Avichal
Twitter handle: @avichal
Likes: 339
Retweets: 33
3. Christian Angermayer's tweet on venture capitalists exploring longevity technologies
Christian Angermayer, founder of the venture capital firm Apeiron Investment Group, shared an article on how venture capitalists are exploring longevity technologies or technologies that focus on improving health span for humans. The market for delaying human death is projected to be valued at $610bn by 2025, according to analysts. Samuel Gil, a partner at the venture capital firm JME Ventures, highlighted that the prospects in longevity are infinite and that in the next five to ten years, the space will permeate every element of human lives.
Several start-ups in the sector are looking for financing, as it remains one of the most underfunded area compared to biotech. The lack of financing for longevity is due to a number of reasons including the ethics of wanting to live longer, the effect on the environment and overpopulation, the article highlighted.
Username: Christian Angermayer
Twitter handle: @C_Angermayer
Likes: 45
Retweets: 10
4. Framework Ventures' tweet on Satellite IM closing of $10.5m seed round
Framework Ventures, a venture capital firm, shared an article on a decentralised messaging network Satellite IM closing a seed round for $10.5m. The investment round was led by Framework Ventures and Multicoin, an investment firm. Other investors such as Solana Ventures, IDEO CoLab, Hashed, and Pioneer Square Labs Ventures also participated in the seed round. Satellite IM supports peer-to-peer private messaging and was founded in 2020 by Christopher Hogan, Thomas McArdle, and Matthew Wisniewski.
The Satellite IM platform is designed to enable developers to develop on top of it and easily interact with numerous layer 1 blockchains. It is also compatible with the Ethereum virtual machine. The start-up is planning to offer early access to its desktop version that supports 4K video chats and exchange of files of up to 4GB size. The desktop application is based on the InterPlanetary File System, a peer-to-peer storage network.
The start-up will also launch the UpLink mobile app. Satellite IM plans to use a revenue model, which will be similar to that used by the Apple app store. Further, developers will have access to the company's user base and the ability to construct applications in the system in exchange for a share of the profits.
Username: Framework Ventures
Twitter handle: @hiFramework
Likes: 41
Retweets: 9
5. Backstage Capital's tweet on Bank of America investing in its Opportunity Fund I
Backstage Capital, a venture capital fund, shared an article on financial firm Bank of America investing in the company's Opportunity Fund I, which is targeted at start-ups that have been founded by people of colour, women or people from the LGBTQ community. The fund is part of the venture capital firm's approach to invest in underestimated founders. It has invested in more than 200 companies founded by minority entrepreneurs since 2015.
Telecommunications company Comcast, family investment office Jones Feliciano Family Office, venture capital firm Arlanwashere Holdings are some of the other companies that have invested in the fund in addition to Bank of America. The investment by the bank will help Backstage Capital to provide access to capital to minority founders and act as a catalyst to launch their business.
Username: Backstage Capital
Twitter handle: @Backstage_Cap
Likes: 35
Retweets: 4