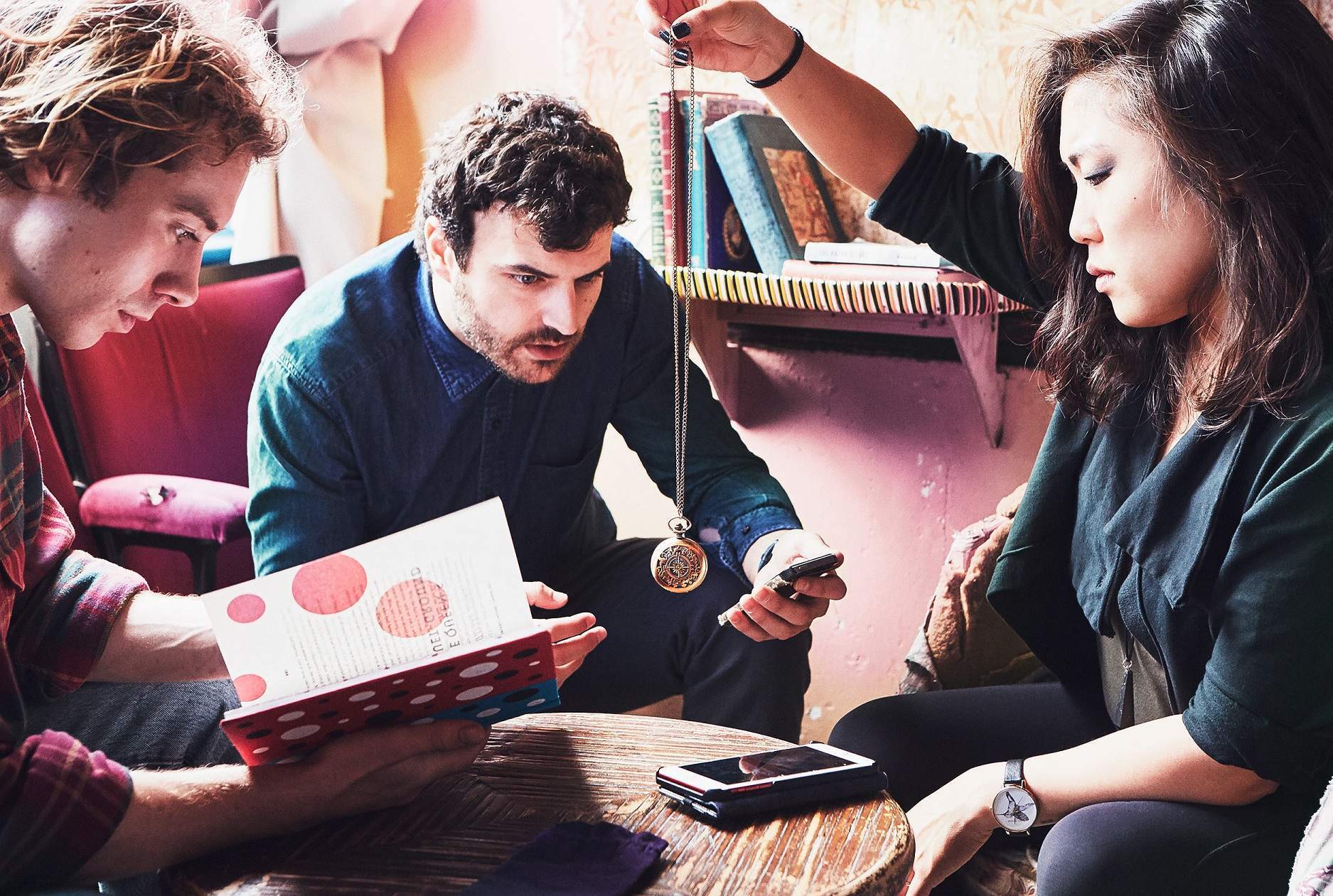 There's nothing quite as satisfying as solving treasure hunt riddles, perhaps as part of Easter egg hunts.
The trouble is that once you've passed into adulthood, there are fewer opportunities to do so. Easter egg hunts and treasure trails become a thing of childhood.
However, one exciting new way of exploring cities is to take part in adult treasure hunts. Trails come in a variety of forms but often encourage participants to explore areas that tourists wouldn't usually visit.
HiddenCity is one company that has transformed treasure hunting into an art form. Rob Reason, the founder of HiddenCity, explained that sharing local knowledge was actually his main motivation for creating the experience:
I was running a family event, getting some of the family together with my brother. We were looking for a way to get people to discover some of the places we knew around London, and make it a bit of an adventure.

Despite one of the teams getting lost (and ending up at Damien Hirst's restaurant!)… everyone had fun. And we thought there must be something in it if they can do all of that and still enjoy it.

How well do you

really

know your competitors?

Access the most comprehensive Company Profiles on the market, powered by GlobalData. Save hours of research. Gain competitive edge.

Company Profile – free sample

Thank you!

Your download email will arrive shortly

Not ready to buy yet? Download a free sample

We are confident about the unique quality of our Company Profiles. However, we want you to make the most beneficial decision for your business, so we offer a free sample that you can download by submitting the below form

By GlobalData
The company got started in 2011. Seven years, 30 treasure hunts, and 110,000 adventures later, and it is delving deeper into what it can do with treasure hunts.
How adult treasure hunts work
HiddenCity works simply. Participants enter their contact details and pay a fee to register for the treasure hunt.
They receive a text message to their phone informing them of where they need to go and at what time. When they arrive at the location at the allotted time participants text back to tell HiddenCity that they're ready to start.
From there, participants get cryptic directions and clues by text.
These instruct them where to go and what to find. The answers to the clues are often found on obscure landmarks or hidden within out-of-the-way information boards.
Once they've located the answer to the puzzle, participants text it back to unlock the next clue.
Reason said:
There is basically an AI system that intelligently looks at the kind of messages people are sending and then judges whether that's the right answer or not.
That means if you get a hint wrong, or accidentally pocket dial the system, it's smart enough to offer you a clue or ignore you respectively.
In an age of GPS and apps, it's a refreshingly tech-light experience. That also help makes it accessible for just about anyone with a phone, not just those with the latest model.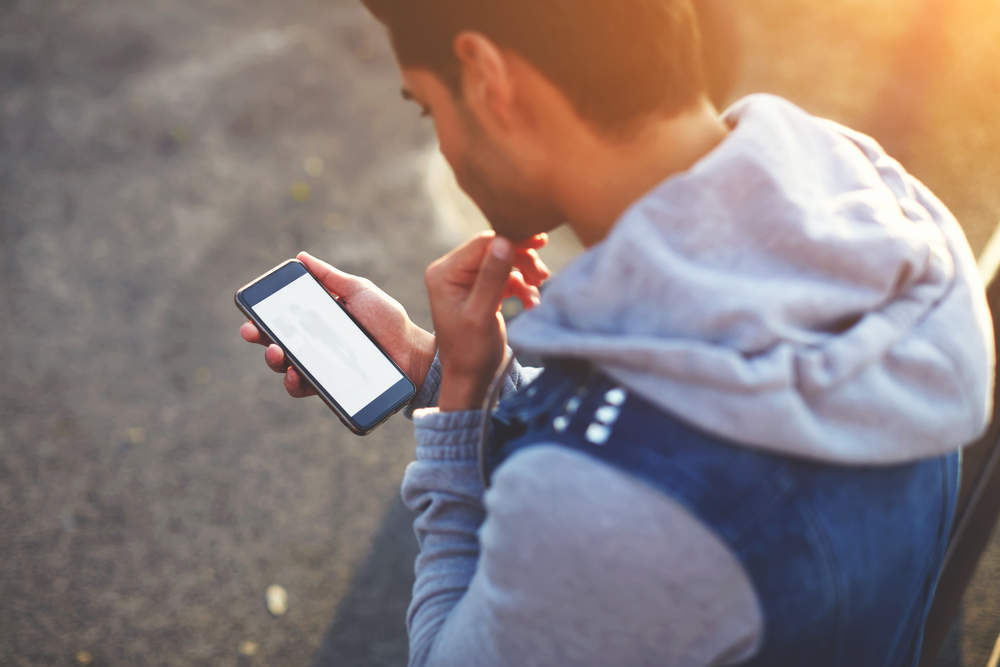 Each trail is meticulously crafted, a process which takes a lot of time for HiddenCity:
Once it took about two months to create a trail. Now it takes about six months because we put more story line into it… some elements have been designed and there's kind of an aesthetic to them.

The initial process takes the longest: coming up with the concept and working out which locations best fit the story and the concept.
Open for business
As these hunts are designed for adults, trails frequently require participants to head inside quiet pubs, quirky shops, and hidden restaurants.
At these locations often offer discounts on drinks or food to players and the opportunity to take a break.
That's where treasure hunts like this can help boost local economies. An out-of-the-way cafe miles across the city from tourist hotspots might struggle to attract customers, but hide a clue behind the counter and they might just stay for a bite to eat.
HiddenCity estimates that for every £1 spent on the experience itself, local businesses gain the same, mainly on purchases of drinks and food.
Reason said:
If we tell players they've got a break so they can get a drink, they usually tend to get a drink. We encourage people to do what we think may be best for where they are on the trail.

If it's the end of the trail they might want a beer or a glass of wine, if it's earlier on the trail they might want a coffee. So we might suggest something that fits with what they want to do.
However, the company is not mercenary about the businesses their trails pass through. For Reason it's about the player experience:
What we're looking for is to create the best player experience, that's our single goal. When we talk to a location we'll say we've got an experience that we want people to have.

It might be that we've got a great location and we can use it, or it might be that another location might want to offer something that'll help fit the theme, they may hand out something, they might offer a discount, these are all factors that we'll consider.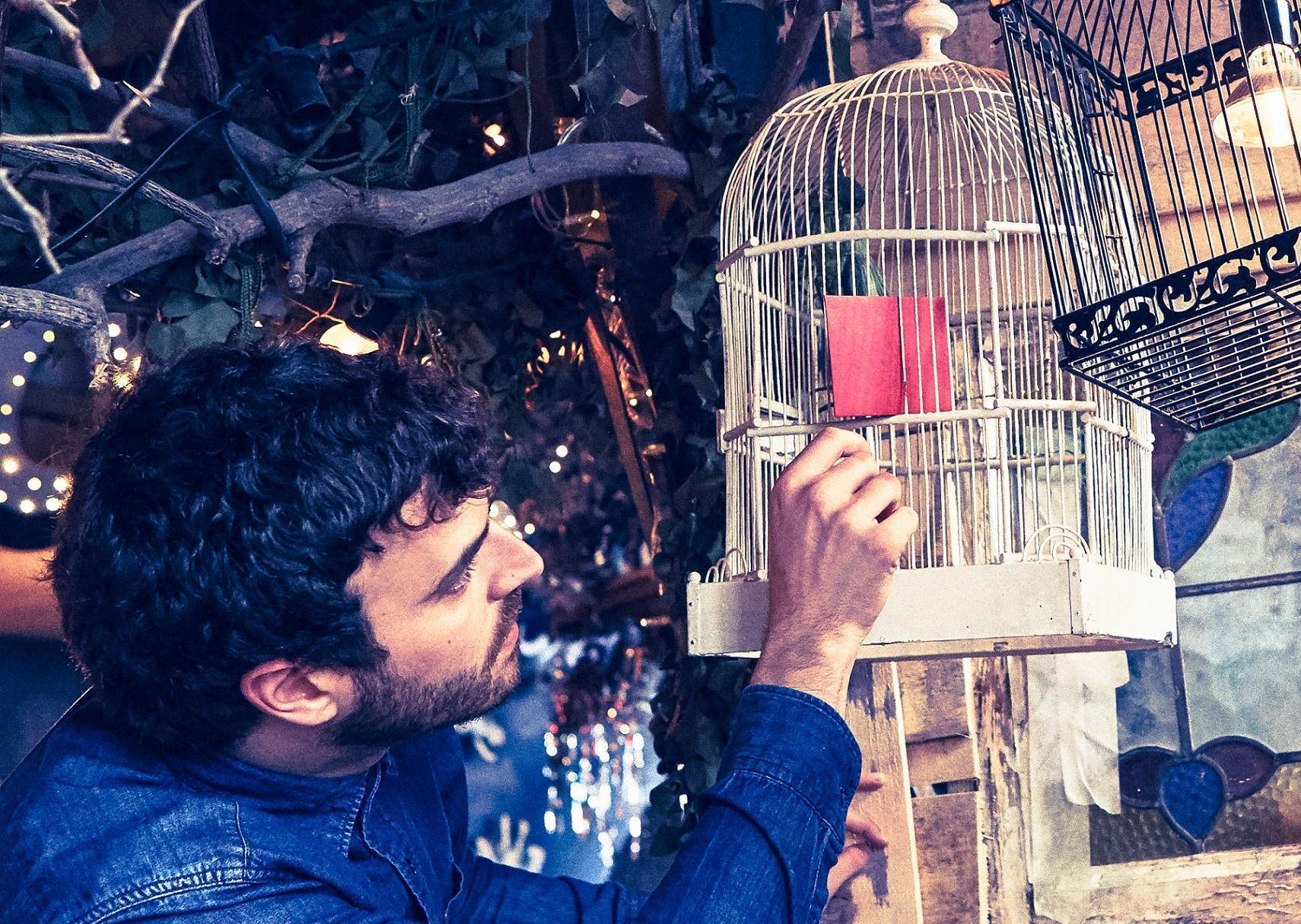 Timed trails
An unseen clock counts how long it takes participants to solve the clues and complete the hunt overall.
Upon finishing, each team finds out their overall time and discovers whether they got onto a leader board.
That leader board can prove a powerful motivation for players, according to Reason. Still, it's far from the only thing that fires people up:
We've created a model of our customers and there are four categories… For example, you'll get those who are there for a casual day out with just a few friends and are just there to have fun.

You get people who are there to be part of the competition with people from their office and they want to win against other teams. You'll also get people who play and are interested in the public leader board and they're interested in doing it in the fastest time.

Essentially, people tend to play HiddenCity with a few friends at first… And then after people have done it once, you get people who are like 'this would be a fun thing to do with 30 people and we'll have six teams" and it'll be a competition for their group.
Treasure hunt riddles become an adventure
All of this makes a great way to uncover new haunts that most tourists and even residents may not know about. The trails take players to museums, cafes, and pubs they'd never have heard of, much less planned on visiting.
Not only that, but there's also the storytelling potential.
HiddenCity's most recent trail (and Reason's personal favourite), Hunt For The Cheshire Cat sees players interacting with various characters from Alice In Wonderland.
This particular trail represents a watershed moment for HiddenCity, their first proper deep-dive into treasure hunts as interactive stories.
Reason said:
We've introduced a way that you can interact with multiple characters and some of the things that you say not only affect the things that they say back but the actual journey and path that you take.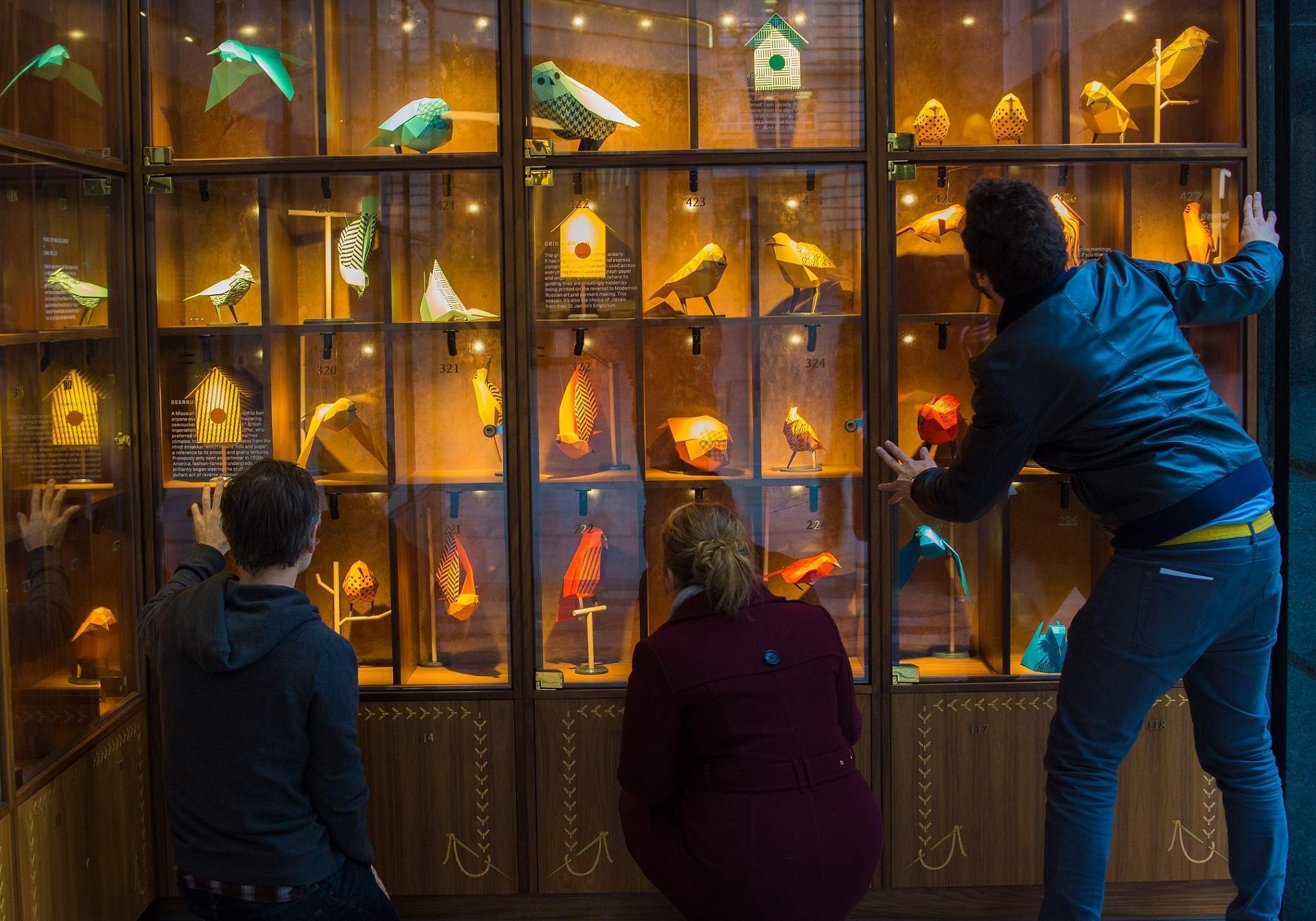 HiddenCity is in the midst of a major rebrand to focus on this element of their hunts.
Reason told Verdict:
It being mysterious and about an adventure, that's the direction we're going in… what we've found most engages people, and we think makes the best and most exciting experience, is adventures. So that's kind of our positioning… that element of searching every part of the city is still within there, but the adventure is what we lead our communication around the experiences about…

…So far, the feedback that we've had has been very positive. Specifically, the more immersion we put in the more feeling that you're talking to a character the better… I don't see why we wouldn't do more. We're developing all the time and small changes that adjust the nuance that create more of an adventure.
And as with every good adventure, there's usually a prize at the end. No spoilers about what you'll win, but expect it to be in-keeping with the storyline!
The future of Easter egg hunts and treasure hunting
Safe to say, at the moment HiddenCity has pretty much cornered the market on adult treasure hunts.
According to Reason the next stage in the company's evolution will be to expand internationally.
Still, given how well the idea works, there'll likely be others who attempt to repeat the same formula.
Crumbs, an app based around these treasure hunts asks users to take part in a trivia quiz on their travels.
Like with HiddenCity's trails, the answers are found by well-known landmarks. For example, participants could create themed trails to really showcase specific elements of their local city.
A trail around Los Angeles could take in all the filming locations for a specific popular television show. This app also offers the ability for users to generate their own trails.
Accordingly, this allows the opportunity for rapid expansion globally at short notice. Of course, the disadvantage of this approach is that storytelling and personalisation are non-existent.
Another company who are doing something similar are Adventure Hunt.
This US company offers trails at a similar price point to HiddenCity, but with a key difference — hundreds of teams play these trails at once and are usually one-day-only.
There's also a survival element where players have to bring food and equipment with them.
The hunt is more about the adventure than the prize itself. These prizes take the form of an actual treasure chest stuffed with technology, fashion, and even free holiday vouchers.
And there's less time for exploring a city, these trails are more a mad dash to the finish line.
Still, adult treasure hunts are clearly fertile ground, ripe for development. There's huge potential to turn these trails into major tourist attractions who want to uncover it.