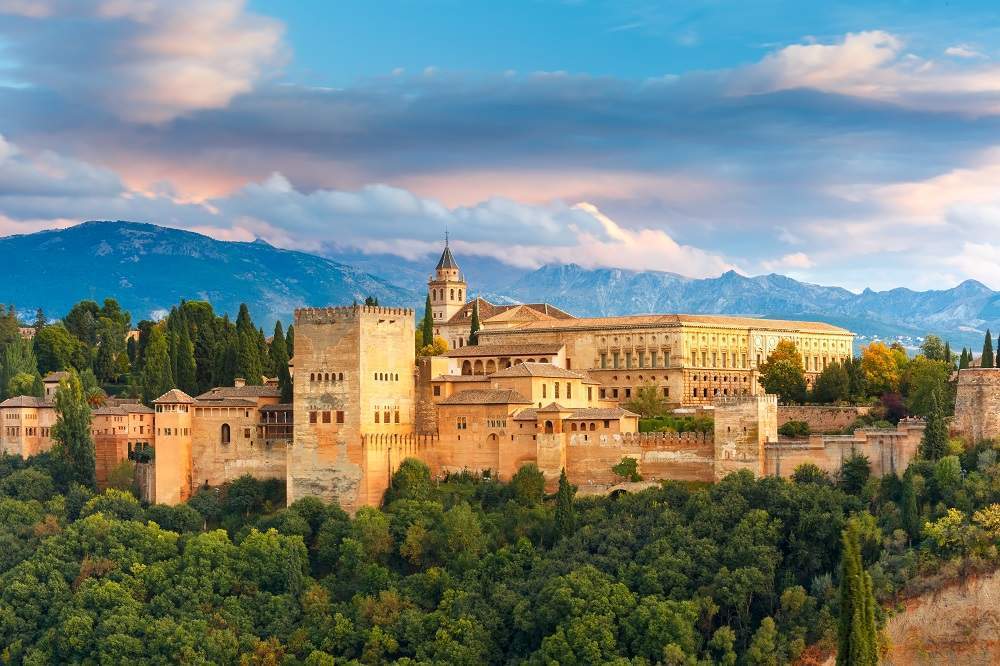 For those who do a lot of traveling, there's a lot of scorn directed at traditional tourist attractions. Not only are these famous sights crowded, expensive, and over-hyped, but visiting them is also something of a cliché.
Everyone who visits Paris goes to the Eiffel Tower. Everyone who goes to Rome goes to the Colosseum. Everyone who goes to Egypt visits the Great Pyramid at Giza.
In a world where basically anyone can travel basically anywhere, it's never been more difficult to novel places to go, and personal adventures to go on.
When Instagram likes rule the roost, and influencers seem to always find their way off the beaten track it's never been more important to travel further afield.
On the other hand, tourist attractions are attractions because they're worth visiting. In addition, they welcome visitors and have resources for those who visit that more rugged locations might lack.
So what's the best way to balance those two impulses? The obvious answer is simply to visit the next best tourist attractions. They're still worth seeing, they've still got the capacity for visitors, and they're still friendly to tourists.
How well do you
really

know your competitors?

Access the most comprehensive Company Profiles on the market, powered by GlobalData. Save hours of research. Gain competitive edge.
Company Profile – free sample
Thank you!
Your download email will arrive shortly
Not ready to buy yet? Download a free sample
We are confident about the unique quality of our Company Profiles. However, we want you to make the most beneficial decision for your business, so we offer a free sample that you can download by submitting the below form
By GlobalData
For those travelling abroad this summer, here are the second best attractions to visit in the most popular countries for tourism.
These attractions are the second most popular tourist attractions in their respective countries. In countries where the top tourist attractions are in the same city, these are the most popular ones outside of that city.
We've tried to use visitor numbers for most cases, but in some countries this wasn't possible, so we went with online ratings.
Mont Saint-Michel, France
France receives more tourists than any other country in the entire world but most attractions are in Paris. However, for those prepared to look further afield, Mont Saint-Michel in Normandy is absolutely worth visiting.
The town has a population of just 44 people, but it is a popular spot for pilgrimages thanks to the monastery that gives it its name. Located on an island just off the coast, the island used to be connected to the land via a causeway which disappeared at high tide. Since 1879, though, a permanent crossing has been created.
The most interesting thing about Mont Saint-Michel is the way it is constructed to match the feudal society of medieval France. God is at the top of the island, with the abbey and monastery at the very peak.
Below them are the great halls for the lords. Then the stores and housing for the knights and vassals to the lords. Finally, at the bottom of the hill are the houses of fishermen and farmers, some of which are outside the town walls.
For those interested in architecture or history, this location makes a much more unique destination than Paris.
Union Station, Washington D.C, United States Of America
Outside of New York City, there is no where in the US that gets more visits than Union Station in Washington DC.
However, it's much more than just a railway station these days. Union Station is home to a shopping mall and restaurant complex. Up until 2009 there was also a cinema in the station.
All that is impressive but the real draw of the station is its architecture. Architect Daniel H. Burnham, and his assistant Pierce Anderson took inspiration from classical architecture from the ancient world.
There are huge statues of Greek gods, representing the power of rail-travel in the USA. The great hall is all tiled in a bright, glistening marble. It's definitely worth visiting for architecture fans.
Alhambra, Spain
Speaking of architecture, the palace of Alhambra in Granada, Spain, is absolutely beautiful. A UNESCO world heritage site, Alhambra is a former Moorish palace which was partially converted into a Christian palace at Christian Reconquista in 1492.
The palace is surrounded by woodlands and was once referred to as 'a pearl set in emeralds', due to the greenery that surrounds it. There are also extensive gardens filled with fountains and cascades.
The palace itself is thought of as one of the finest example of Muslim architecture in Spain. Renovations in the 1930 made it more like it had been when it was originally built.
The Terracotta Army, China
Located in Lintong District, Shaanxi, the Terracotta Army is an incredible sight to behold. In 2007, estimates were made that the army has of no less than 8,000 terracotta figures depicting the armies of Qin Shi Huang, the first emperor of China.
Dating from approximately the third Century BCE the 'army' was lost to history and only rediscovered in 1974. Much of the site is still yet to be excavated. This is due to concerns about whether it'll be safe to bring the archaeological findings up.
The paint from some of the terracotta figures can crack and peel off within 15 seconds of exposure to air.
Pompeii, Italy
There's no denying that Rome is a pretty spectacular city for history fans. One literally can't walk around a corner without finding some new Roman ruin or archaeological discovery.
But the real treasure of ancient Italy is just down the coast in Pompeii. The eruption of Vesuvius in 79AD was the first volcano seen by the Roman empire and it really was something.
Volcanic ash preserved the entire town of Pompeii in its final moments for years. This means that visitors can go and see the same mosaics that their ancient counterparts gazed at, and see the grooves cut into the streets by the wheels of Roman carriages.
As a bonus, just one stop away on the train is Herculaneum, a much smaller but much better preserved archaeological site. Like Pompeii, Herculaneum was also buried due to the eruption of Vesuvius.
Unlike its neighbour, it was buried in mud rather than ash. This is actually a much better medium for preservation, and thus the findings there are much cleaner and complete.
Göreme Fairy Chimneys,Turkey
The technical name for these volcanic rock formations in the Cappadocia region of Turkey is Hoodoos which is rather delightful.
These are tall, thin spires of rock that form from multiple weathering processes taking away parts of the rock leaving nothing up the centre.
These are the same formations as those found in Colorado in the USA, though the Turkish ones are arguably more stunning. For Instagram-worthy pictures, these are definitely worth visiting.
Europa-Park, Germany
After Disneyland Paris, Europa-Park is the second most popular theme park in all of Europe. And it's not difficult to see why.
There are 13 rollercoasters and no less than 18-themed zones each based around a different country in Europe with various different attractions in each. In 2018/19 the park plans to expand even further with a new wate rpark section.
It may be slightly tacky, but at least it's a bit more original (and fun) than another trip to Cologne Cathedral.
Chester Zoo, Britain
Normally a visit to the zoo isn't worth bothering with, after all, most major cities have a local zoo. Why bother doing it when you're on holiday if you can do it at home, right? Well, ordinarily that'd be true, but Chester Zoo is something else.
Britain's most popular attraction outside of London, Chester Zoo is the third best zoo in the world according to TripAdvisor. It's the biggest zoo in the UK and holds over 9,000 individual animals.
The zoo is 51ha in size, so all the animals have plenty of space too. There's a mono-rail to get from one side to the other and a boat ride which allows visitors to get up close and personal to some of the animals in the newest part of the zoo.
Peterhof Palace, Russia
There are few places more grand and beautiful than the Peterhof Palace in Russia. Located in St. Petersburg, the palace is surrounded by a vast array of gardens laid out on the express orders of Peter The Great, who gives his name to the palace.
Beautiful fountains and tiled walkways cover the garden, it really is a beautiful, and surprisingly tranquil place, at least for a tourist destination.
Chichen Itza, Mexico
While Egypt might be the best-known place to go for pyramids, Mexico's are arguably more impressive. Chichen Itza is home to one of the best preserved of all of Mexico's Mayan pyramids.
This temple, Kukulcán pyramid, is located at the heart of the site. Interestingly, the location is home to a multitude of different archaeological styles. This has led researchers to believe Chichen Itza was a real melting pot of a town.
For those interested in ancient South American culture, Chichen Itza is a great way to see a lot of it in one place.
Santorini, Greece
For Greek islands, there are few more noteworthy than Santorini. Noted for the town of Oia, famous white for its houses and blue rooves. The location is pretty much guaranteed to produce some great photographs.
A pretty classic example of Greek architecture, the town is full of tiny alleys forming a web over the island. For those looking for somewhere flat and easy to walk around, this might not be it.
Still, the views of beautiful blue seas all around ensure it's a beautiful place to lose your way.