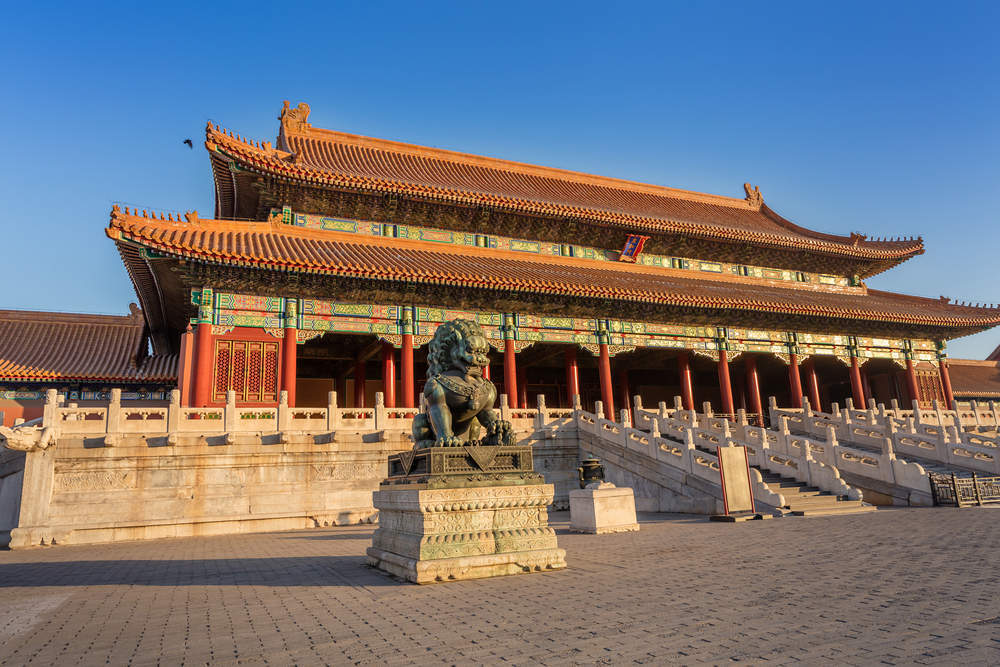 Donald Trump is the first US president since the founding of the People's Republic of China in 1949 to be invited to an official dinner inside the Beijing's Forbidden City.
Trump will arrive in China's capital today, along with his wife Melania as part of his whirlwind tour of Asia.
The pair are expected to join China's President Xi Jinping and his wife, Peng Liyuan, for a tour of the Forbidden City, the historic palace in the heart of the Chinese capital that has housed Chinese emperors since the fifteenth century.
The dinner will be served inside the Jianfu Palace, one of over 90 grand structures within the Forbidden City complex.
While the Jianfu Palace was fully restored in 2005, the rest of the site is undergoing major renovation works.
Jeremiah Jenne, a Beijing-based historian told CNN:
What was once known as the palace of blood and tears is now being used for a state visit. This is an example of how the narrative (within China) has shifted, particularly in the last 25 years, it's no longer about emphasising class revolution, in recent years it's been much greater emphasis on the glories of Chinese civilisation.
Trump will also attend a banquet and a series of ceremonies at the Great Hall of the People in Tiananmen Square.
"Such hospitality is rarely seen in modern China," the Chinese state-run newspaper the Global Times reported.
However, the hospitality might not be enough of a distraction for Trump while he is in mainland China. Twitter, the US president's favourite means of communication, is banned in the region.
However, when asked by reporters onboard Air Force One whether Trump would not tweet to his 42m followers, a senior White House official replied:
No. The president will tweet whatever he wants. That's his way of communicating directly with the American people. Why not?
"I'm sure we've got the gear aboard this airplane to make it happen. But it is noteworthy that none of the major western platforms for social media are even allowed to operate in China," he added.
After Trump's two-night stay in Beijing, he will travel to Vietnam and the Philippines.