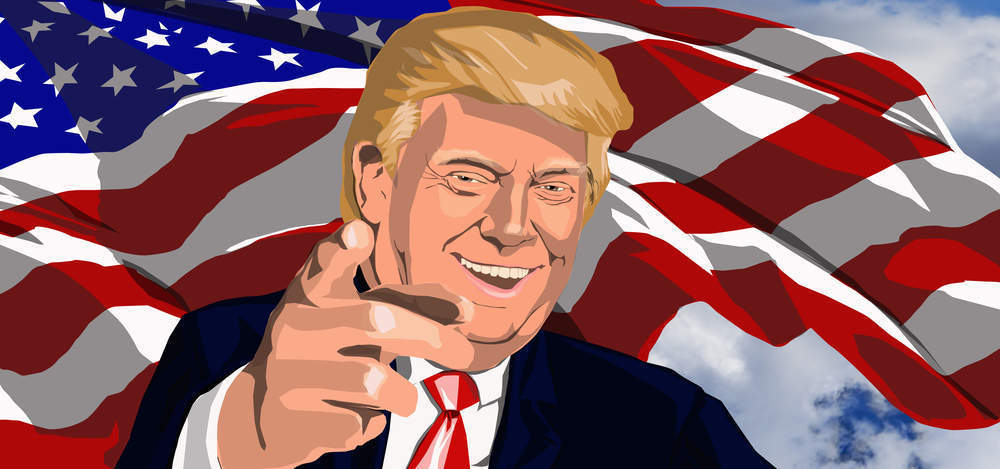 These three things will change the world today.
1. The House of Representatives votes on Trump's new healthcare act
The lower house of the US parliament will vote on whether or not to repeal Obamacare later today and accept Trump's new replacement bill, the American Health Care Act.
If the vote goes his way, this is the first stage in Trump gaining acceptance for his legislative plans.
Yesterday, the president and Republican congressional leaders tried to secure enough votes to support the repeal. If the Republicans lose more than 20 votes, the bill will probably fail as the Democrats are united against it.
Big day for healthcare. Working hard!

— Donald J. Trump (@realDonaldTrump) March 22, 2017
It is though around 26 House Republicans are set to oppose the new bill. This is because some conservative Republicans view it as too similar to Obamacare and moderates fear how it will impact on voters.
2. Japan's prime minister is in the midst of a land-sale scandal
Japan's prime minister Shinzo Abe is embroiled in a land-sale scandal.
The head of a Japanese educational foundation, Yasunori Kagoike, faced questioning today in the country's parliament. He told legislators that he received a donation from the prime minister, via his wife.
The money was to be used to help with buying land to build a new elementary school.
Kagoike's company, the Moritomo Gakuen group, purchased the land for the school from the government with a $7m discount reportedly.
The country's parliament in looking into whether Kagoike used his connections with politicians, including Abe, to secure a discount for the school. Abe's wife, Akie, was a supporter of the school and served as "honorary principal" until her resignation last month.
Abe has denied any connection to the sale and says he will step down if it's proven otherwise.
3. London recovers from the terror attack that took place yesterday
The UK was on high-alert yesterday after an attack took place outside the Houses of Parliament when a police officer and two civilians were killed.
The police are calling it a terror attack. The attacker also died after being shot by police.
Theresa May is set to make a speech in parliament discussing the attack.
London's mayor Sadiq Khan has said a vigil will be held in Trafalgar Square this evening to remember the victims who were killed and the 29 people who are being treated in hospital with injuries linked to the attack.
Join us in Trafalgar Square at 6pm to remember the victims of yesterday's attack and stand against terrorism. https://t.co/qREts6gRqh pic.twitter.com/kSTYJABa8W

— Sadiq Khan (@SadiqKhan) March 23, 2017
This is the worst terror attack to hit the capital in over a decade.