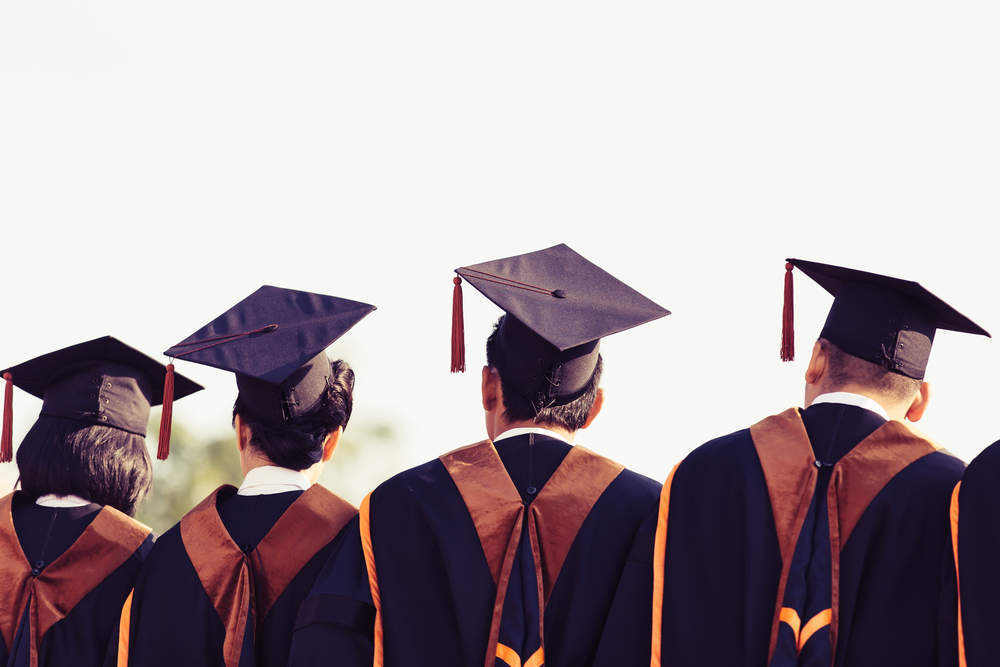 UK prime minister Theresa May has challenged previous increases to tuition fees made by the Conservatives since taking power in the 2010 general election.
May has today announced an independent review of university funding.
May will argue that the price hike has failed to achieve its goal of creating competition among universities. Almost all UK universities currently charge the top rate of £9,250 per year. That is regardless of the university's status or the quality of the course.
According to May, we now have "one of the most expensive systems of university tuition in the world", but is any country currently charging more?
Is the UK the most expensive place to study?
Tuition fees in the UK are far higher than the European average. According to Masters Portal, the average price on the continent is €4,500 for EU citizens and €8,600 for those outside of the EU.
Universities in Lithuania (€11,600) and Hungary (€13,900) can charge higher fees than the UK's £9,750 cap. However, the average cost is actually far lower at €1,000-5,300 in Lithuania and €1,000 in Hungary.
In comparison, the Organisation for Economic Co-Operation and Development (OECD) reported that Spanish students paid an average of $1,800 in 2015/16.
Germany, Norway, Denmark, Sweden offer free university education to EU citizens.
Students in the UK now pay more than any other country in the world, according to the Student Loan Calculator.
However, the US can work out more expensive depending on where you decide to go to college, according to non-profit the College Board.
For example, those attending a public college in their state pay $9,410 (£6,700) annually on average.
However, those that decide to go attend a public college out of state spend $23,890 (£17,000) a year on tuition. The cost of private university education in the US is as high as $32,410 annually.
Students in Chile pay an average of $7,700 while studying for a bachelor's degree.
[visualizer id="147165″] Source: The College Board
Why it matters:
The cost of university education in the UK appears to be having an effect on the financial security of students. According to data collected by the Liberal Democrats, approximately 17,300 students living in university halls in 2017 had difficulty paying their rent and fell behind on their payments.
Students in the UK leave their undergraduate courses with more than £27,000 in debt from fees alone, with poorer students tending to suffer the most. Students can expect to have amassed an additional £5,800 in interest by the time they graduate, according to the Institute for Fiscal Studies.
This puts a financial strain on young people that the majority will carry throughout most of their adult lives.
What was said:
May will argue that:
The level of fees charged do not relate to the cost of quality of the course.
Sorana Vieru, vice president of the Higher Education at the National Union of Student (NUS) previously said:
"Education is a public good and a universal right, and should be treated as such. The current fees system in the UK makes Higher Education inaccessible to many, and those who do attend University are likely to be paying for their degree for most of their adult lives."