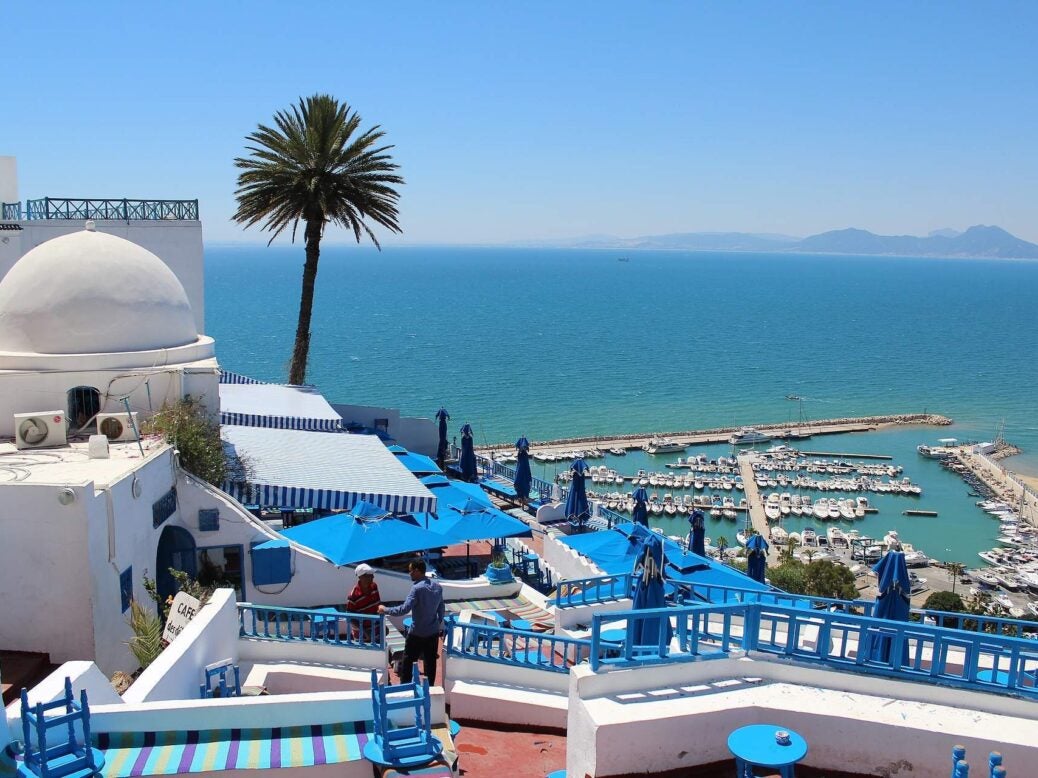 Thomas Cook has flown the first batch of British tourists out to Tunisia since the Foreign Office advised against all but essential visits in 2015 after two terror attacks.
The first attack took place in March when some 22 tourists on an excursion from a cruise ship were killed at the Bardo Museum in Tunis. The second attack followed in June when 38 tourists, 30 of them British citizens on a package holiday with TUI, were killed on a beach resort in Sousse.
In response, the British Foreign Office airlifted tourists out of Tunisia and made their advice. Immediately, all tour groups shut down flights to Tunisia.
Today, the first batch of Britain's return to Tunisia. The country was taken off the no-go list in July 2017. However, Thomas Cook become the first tour company to actually return.
They do so due to the fact that they already have operators working in the area serving French, German, and Belgian tourists whose governments did not warn against holidaying in Tunisia.
Fellow tour operator TUI returns to Tunisia from 1st May.
A month from the date of writing, a week's all-inclusive holiday from Manchester is available to Les Orangers Beach Resort in Hammamet for £310 per person.
That's less than half the price of a week's all-inclusive stay in Tenerife's Bahia Principe Costa Adeje resort on the same dates from the same airport, which costs £670 per person.
Likewise, TUI's initial charge for its first flights are £294 per person, flying from Bristol airport.
What was said:
Speaking on BBC Radio 4's Today programme, Thomas Cook CEO Peter Fankhauser said:
"It would be foolish of me to say that any destination is 100% safe, but what I can say is that we have taken time to make the decision to prepare our programme.

"It's a modest programme and we offer 10 hotels which are really up to our standards.

"We are confident we have done everything we can do as a tour operator to make the holiday experience as nice as possible for our customers.

"People who were boarding our first flight said they were excited to go back."
Speaking to the BBC, Britain's ambassador to Tunis, Louise de Sousa said:
"No country can be 100% safe [from terrorism].

"But we are satisfied that Tunisia has made substantial progress and I would encourage Britons to come and visit. This country has so much to offer."
Why it matters:
Before 2015, tourism was one of the biggest industries in Tunisia. It had accounted for around one-sixth of GDP and employed 200,000 people, reports CNN.
In 2015, visitor numbers fell by 25 percent to 5.4m. In addition, revenue from tourism dropped by 35 percent to $1.1bn.
The number of overseas visitors increased in 2016 by around 6.8 percent to 5,724,021. However, that figure is still 20.1 percent down on 2014's tourist numbers.
According to a report by the Central Bank of Tunisia, tourism revenues at the end of April 2017 posted a slight increase of 5.2 percent.