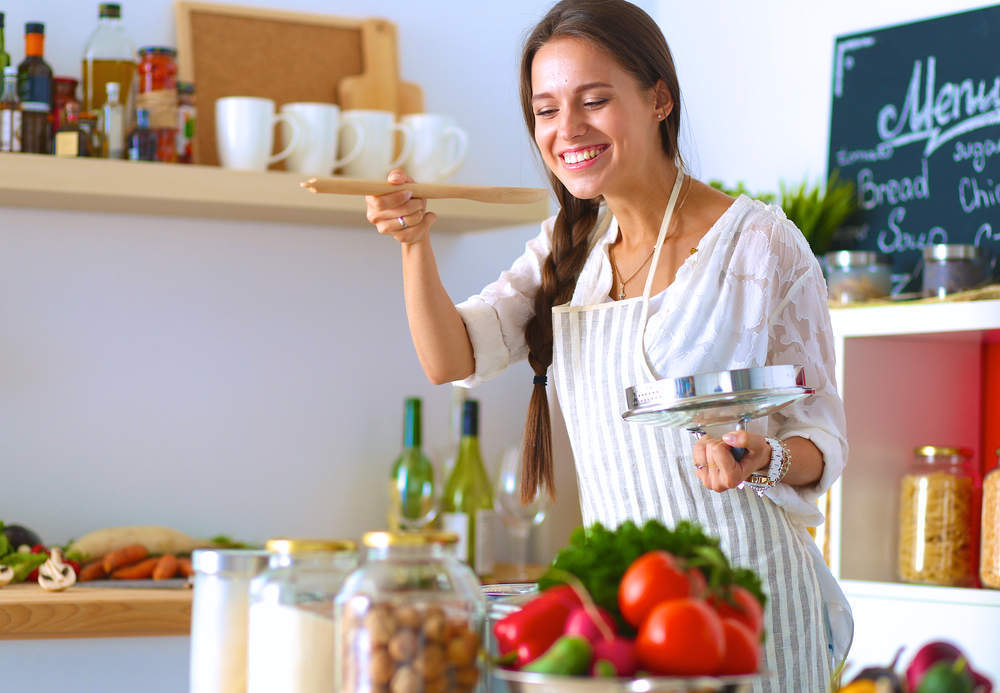 Advertisements that promote sexist stereotypes should be banned under proposals put forward by the Advertising Standards Agency (ASA).
The tougher regulation, outlined in a report conducted with research firm GfK, will target advertisements that present activities as only appropriate for one gender, for example, a woman restricted to performing household tasks.
Adverts that mock people for not conforming to gender types, therefore reinforcing gender roles has "costs for individuals, the economy and society," the ASA said in its report entitled Depictions, Perceptions and Harm.
We have ruled that ads that feature gender stereotypical roles or characters are unlikely to cause serious or widespread offence to their audience.
In the past, the ASA has banned ads on grounds of "objectification, inappropriate sexualisation, and for suggesting it is desirable for young women to be unhealthily thin".
The decision to conduct this report into advertising regulation followed 380 complaints to the ASA over Protein World's beach body ready campaign in 2015.
The advert was eventually banned — not for its overt sexism or for encouraging body shaming, but for making misleading health claims about the supplement.
Summer is around the corner – Lets get beach body ready!! ??☀️ pic.twitter.com/COD2NQlo9o

— Protein World (@ProteinWorld) April 14, 2015
On a number of other occasions, the regulator received complaints about ads featuring sexist stereotypes but was unable to act because they were not in breach of existing guidelines.
Ella Smillie, lead author of the report, said:
Our review shows that specific forms of gender stereotypes in ads can contribute to harm for adults and children. Such portrayals can limit how people see themselves, how others see them, and limit the life decisions they take. Tougher standards in the areas we've identified will address harms and ensure that modern society is better represented.
The ASA insisted that there wouldn't be a blanket ban, but adverts suggesting that certain roles were unattainable for women or men because they were stereotypically associated with the other sex would come under scrutiny.
A decision would then be made as to whether a ban was appropriate.
Sophie Walker, leader of the Women's Equality Party (WEP) applauded the ASA's ruling. She told Verdict:
"Equality in the media is a core policy aim of the Women's Equality Party and we are pleased to see the ASA raising its game. Gender stereotyping in advertising is harmful because it reinforces outdated expectations, trivialises violence against women and girls and hyper-sexualises female bodies."
"Women repeatedly see themselves depicted in ways that belittle their ambitions and value their appearance above all else. Equally, advertising too often scoffs at men who care. So let's dump the crude and patronising depictions of clueless dads and flirty females and challenge the so-called creative industry to — finally — be just that," she added.
What type of adverts could now be banned
1. Baby formula
An advert for Aptamil, the baby milk formula made by a subsidiary of French food company Danone, showed girls growing up to be ballerinas and boys becoming engineers.
The ASA received complaints, but did not uphold them because the advert did not contravene existing standards.
2. Kid's clothes
Complaints were made about an advert for Gap's kids brand featuring a young boy called the Little Scholar, while the girl featured in the ad was labelled the Social Butterfly.
A line of text ran with the ad:
Your future starts here.
Gap pulled the ad in response to social media backlash, but the ASA did not get involved.
3. Fast food
An advertisement for fast food chain KFC featured one man teasing another about who was more manly.
One of them said he suffered from anxiety, suggesting that being a real man meant not suffering from mental health issues.
The ASA did not uphold complaints against the advert.