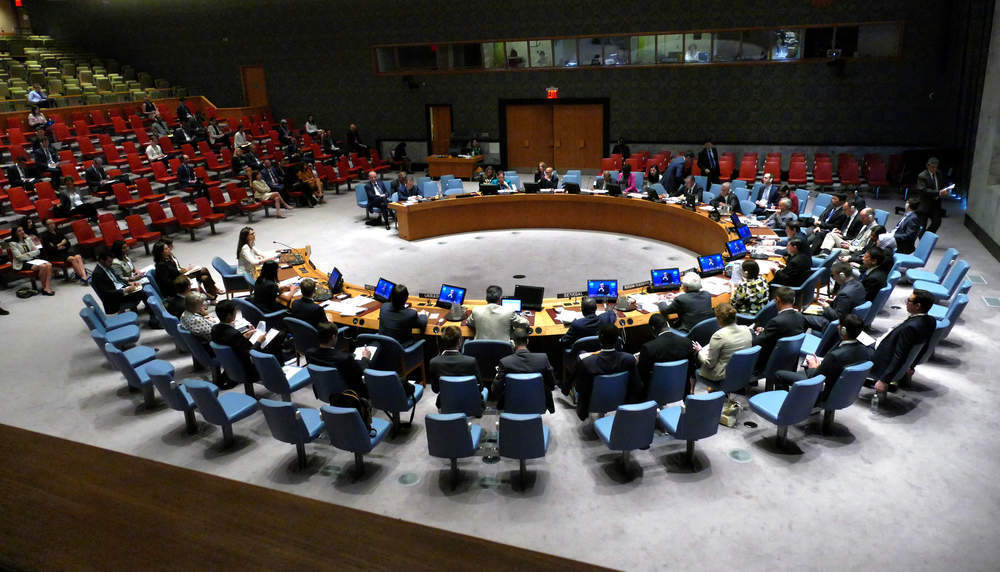 Good morning, here's your Friday morning briefing to set you up for the day ahead. Look out for these three things happening around the world today.
UN to discuss situation in Syria
The United Nations (UN) Security Council will hold an open-door meeting today to discuss the situation in Syria following an alleged chemical weapons attack in the Syrian town of Douma, Eastern Ghouta last week.
Yesterday the UK's cabinet ministers agreed "on the need to take action" in Syria to "deter the further use of chemical weapons" though no details of UK involvement in any military action in Syria was given.
Earlier this week US President Donald Trump said that Washington had "a lot of options militarily" on Syria.
Meanwhile, two teams from the Organisation for the Prohibition of Chemical Weapons will begin their investigation into the attacks in Douma tomorrow.
Russia said it will take responsibility for their safety after inspectors from the intergovernmental group were ambushed during a 2014 probe into reports of weaponized chlorine.
Saudi Arabia to discuss the Arab-Israeli conflict at Arab League
The Arab-Israeli conflict will be on the agenda at the Saudi Arabia hosted Arab League summit tomorrow, with the foreign ministers of 22 countries set to attend.
Members are expected to try to prevent Israel from gaining a rotating seat on the UN Security Council. Winning a Security Council seat requires a two-thirds majority in the 193-nation General Assembly.
Candidates are proposed by the five regional groups but election to the council is voted on by the full assembly.
Turkey and Iran's influence in the Arab world is also likely to feature, as both countries have been accused of meddling in Arab affairs.
The summit was originally scheduled to take place at the end of March but was changed to accommodate Egypt's presidential elections.
Syria's membership meanwhile has been suspended since November 2011 as a result of the civil war.
It's Ladies Day at Aintree ahead of tomorrow's Grand National race
Thousands of racegoers are expected to come through the gates at Aintree racecourse today for Ladies Day ahead of the Grand National tomorrow.
The final 40 horses have been confirmed and will line up in the four-and-a-quarter-mile feature tomorrow afternoon.
This weekend is the biggest in the calendar for the UK's bookies. Last year bookmakers were anticipating £250 million would be wagered on the race.
To evaluate the actual odds of which horse will cross the finishing line first, Verdict looked back at the past 50 years of Grand National races.