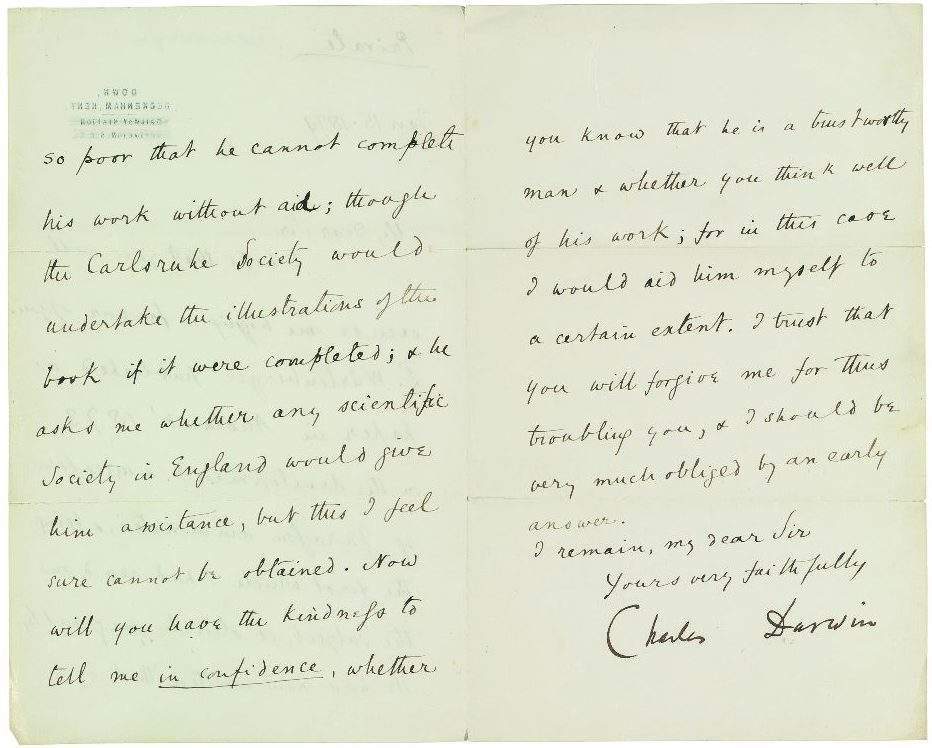 As Christmas approaches, auction houses are putting Old Masters aside to get their holiday gift auctions underway.
These items might be a little over your Secret Santa budget, but with everything from rare books at Christie's to music memorabilia at Bonhams up for grabs this week, auction houses could be the perfect place to grab your loved ones that special something.
Here are Verdict's top pick of items set to go under the hammer this week:
Disneyland Rainbow Caverns poster
Guide price: $13,000-$15,000
Van Eaton Galleries will be selling off over 800 props and artefacts from the Disneyland theme park, built under the supervision of Walt Disney himself. Included in the auction are vintage posters advertising rides and attractions around the park that would look good on any Disney fan's wall. This Rainbow Caverns, a mine train ride opened in 1956, poster is expected to fetch the most at the Remember Disneyland auction on Saturday, 16 December in California.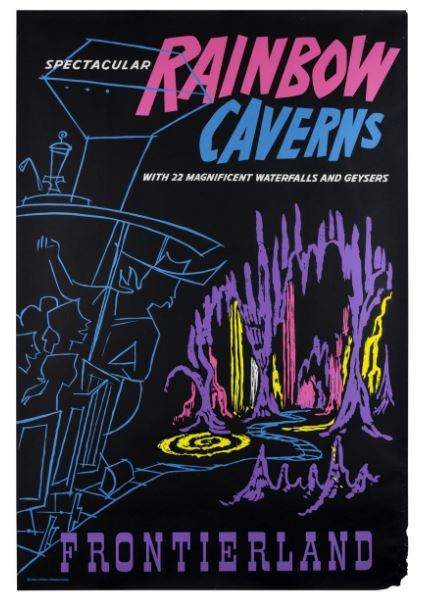 Nobel Prize medal
Guide price: £150,000-£250,000
British writer Doris Lessing was hardly impressed when she received the Nobel Prize in Literature back in 2007, but that doesn't make the medal any less valuable. With French author André Gide's medal having sold for €300,000 last year, the only other Nobel Prize to have gone under the hammer to date, auction house Christie's expects Lesssing's medal to fetch a similar sum at their Valuable Books and Manuscripts auction in London on Wednesday, 13 December.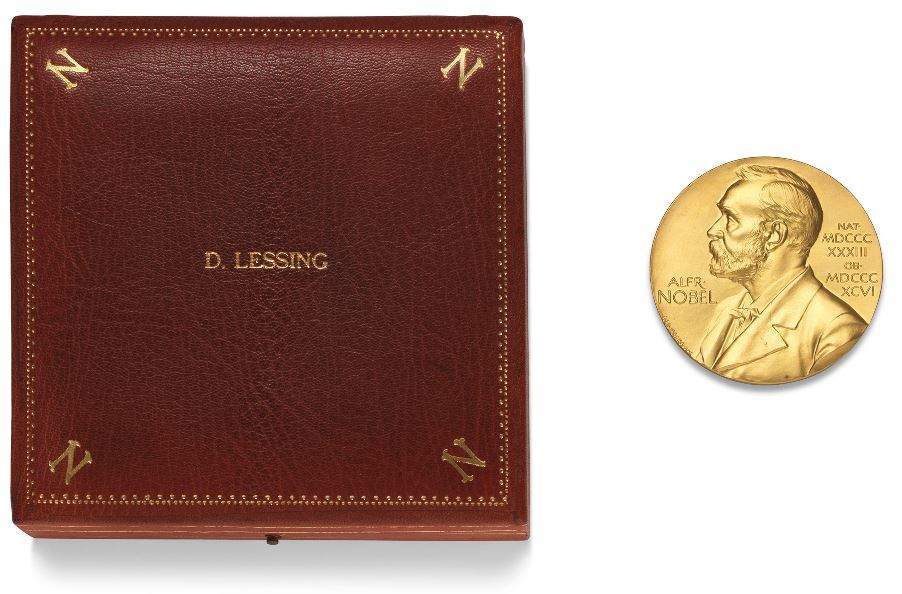 Bob Marley's Rasta hat
Guide price: £10,000-£12,000
Bonhams' Entertainment Memorabilia auction will offer something for everyone in London on Wednesday, 13 December, with a wide selection of instruments, artwork, props and personal possessions from some of the most well-known stars and productions. Reggae fans will undoubtedly be after this tri-coloured beanie hat, worn by music legend Bob Marley in the Is This Love music video.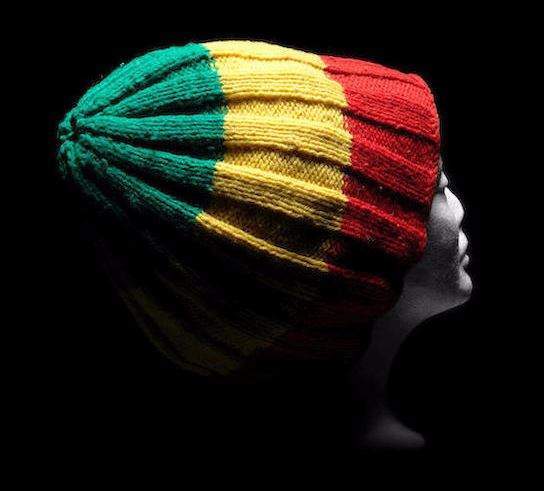 Andy Warhol self-portrait t-shirt
Guide price: $8,000-$12,000
What's the point of owning art if you can't show it off? Parade your art at all times by wearing Andy Warhol's face on your front. Screen-printed by Andy Warhol himself, this 1986 piece, titled Self-Portrait with Fright Wig, will go under the hammer at Heritage Auctions' Prints and Multiples Auction on Tuesday, 12 December.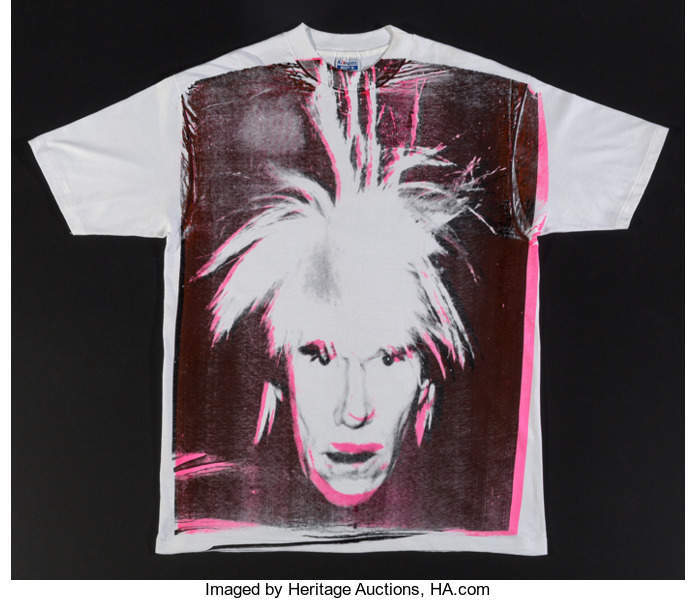 4,200+ vinyl record collection
Guide price: £5,000-£8,000
One lucky music lover could see all of their Christmases come at once this week, or 28 years' worth, at least. Ewbank Auctions will be selling off a collection of more than 4,200 vinyl records at their Entertainment and Memorabilia auction in Surrey on Thursday, 14 December. The huge collection is made up of every single that reached the top 20 in the music charts between November 1952 and December 1980 and features iconic acts such as The Beatles, Elvis Presley, Queen and Abba.
Signed On the Origin of Species
Guide price: £300,000-£500,000
Charles Darwin's On the Origin of Species is viewed as the foundation of evolutionary biology. This third edition copy of Darwin's game-changing text offers a rare insight into his thoughts as he refined his theory of evolution. Complete with annotations, revisions and a signed message penned to German scientist Melchior Neumayr, the rare copy will go up for sale at Christie's Valuable Books and Manuscripts auction in London on Wednesday, 13 December.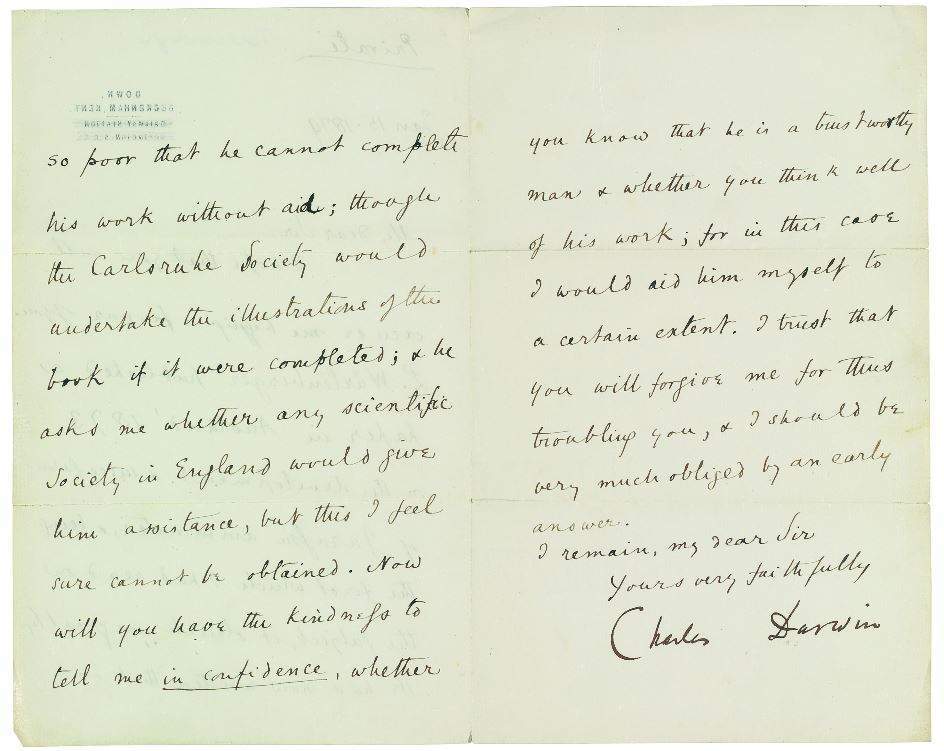 Banksy – Balloon Girl print
Guide price: $80,000-$120,000
Such is the rarity and desirability of anonymous artist Banksy's work, Forum Auctions expects this screen-print to fetch upwards of $80,000 this week at their Banksy NYC auction. Banksy left the original Balloon Girl image on the wall of a London shop back in 2002. The artist then reworked it in 2015 to highlight the Syrian conflict, which has pushed the valuable up in recent years.  The original painting has since sold for over £500,000, with prints topping £50,000 at auction.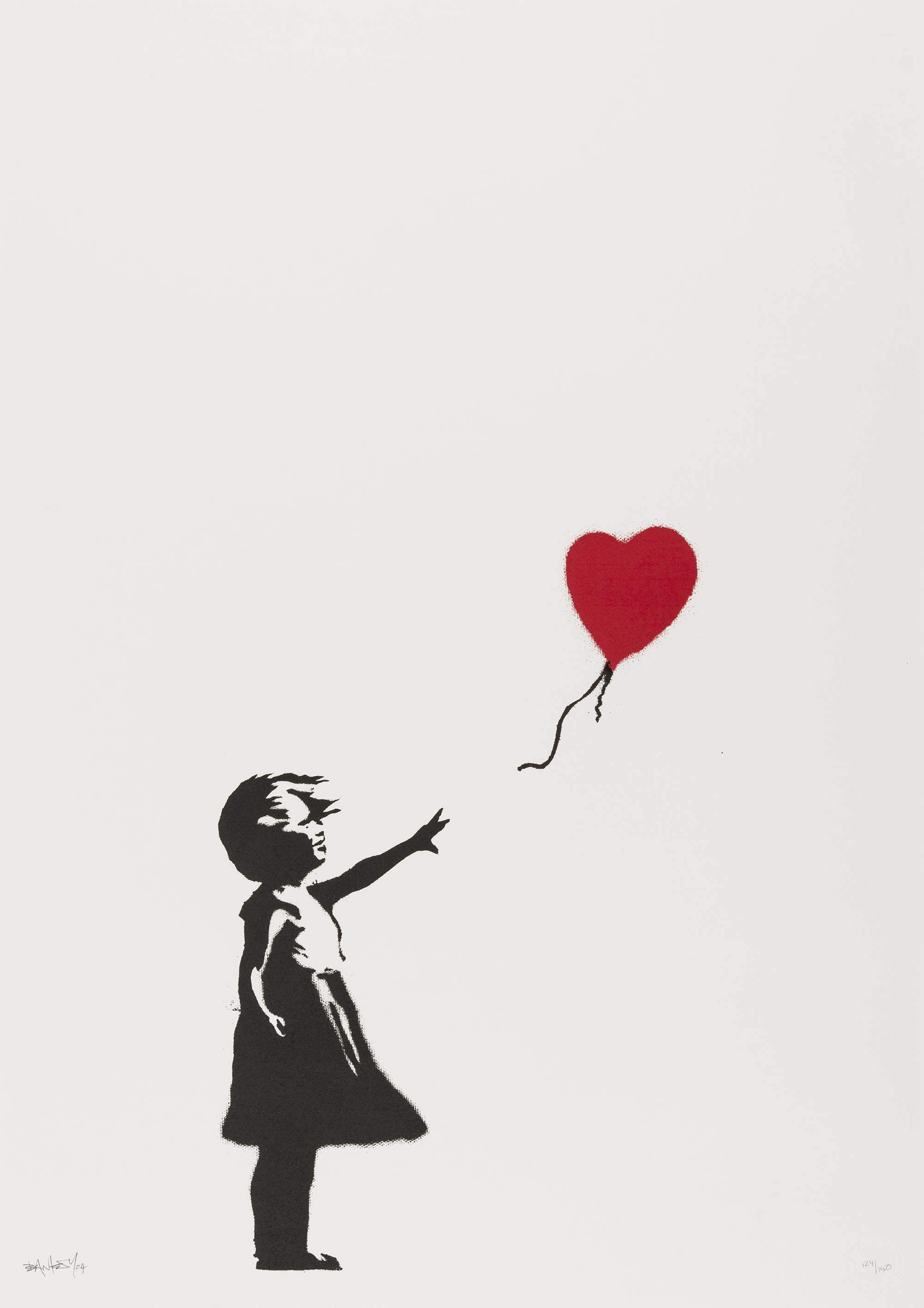 1950s diamond necklace
Guide price: £270,000-£320,000
If you're looking to treat yourself this Christmas, what better way than a £300,000 necklace that's dripping with diamonds. The piece, created by French jewellery maker Van Cleef & Arpels in 1950, features 13 marquise-shaped diamonds, the largest of which weighs 4.89 carats. It might not come from a famous collection or have sat round the neck of royalty, but it's definitely worth its weight in diamond. Sotheby's will be putting the valuable necklace under the hammer at their Fine Jewels auction in London on Tuesday, 12 December.
First edition Pokémon card collection
Guide price: $500-$2,500
Almost anyone growing up in the early 2000s would have loved to have received the complete base set of Pokémon cards, complete with that shiny Charizard, as the trading card craze swept across playgrounds everywhere. Chances are they would still appreciate it almost two decades on. Perfect for the big kids in your life, Déjà vu Furniture & More will be auctioning of a complete set of 102 cards in their Super Collectibles auction in New Hampshire, United States on Sunday, 17 December.