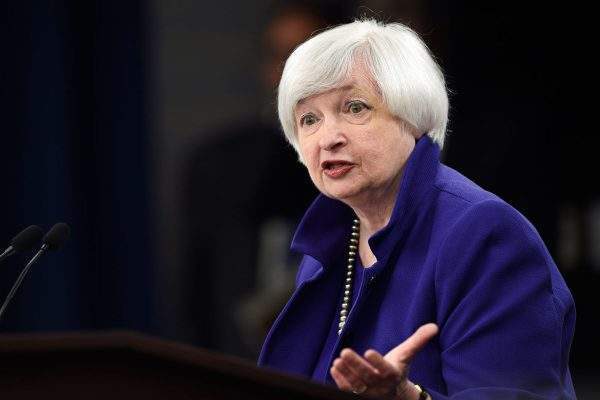 Federal Reserve policymakers were split on the pace of future interest rate rises, according to the minutes of the Fed's last policy meeting on June 13-14.
The Fed raised its benchmark interest rate for the third consecutive quarter at the meeting to help reduce its $4.5trn balance sheet of bond holdings.
The 8-1 vote to lift the interest rate another quarter percentage point marked the Fed's continued confidence in the US economy.
However, several Fed officials want to start reducing the Fed's large portfolio of Treasury bonds and mortgage-backed securities in September, while others favour waiting until December.
"Most participants viewed the recent softness in these price data as largely reflecting idiosyncratic factors…however, several participants expressed concern that progress…might have slowed and that the recent softness in inflation might persist," the Fed said in the minutes.
Many have expressed concern that inflation remains above the Fed's two percent target.
"These participants expressed concern that such a path of increases…might prove inconsistent with a sustained return of inflation," according to the minutes.
By the end of this year, Janet Yellen, the Fed's chairwoman, has said that the Fed may raise rates to a level that neither encourages nor discourages growth.
Investors expect the next rate increase to take place December, according to Fed funds futures data compiled by the CME Group.
The Fed's rate-setting committee will meet on July 25-26.