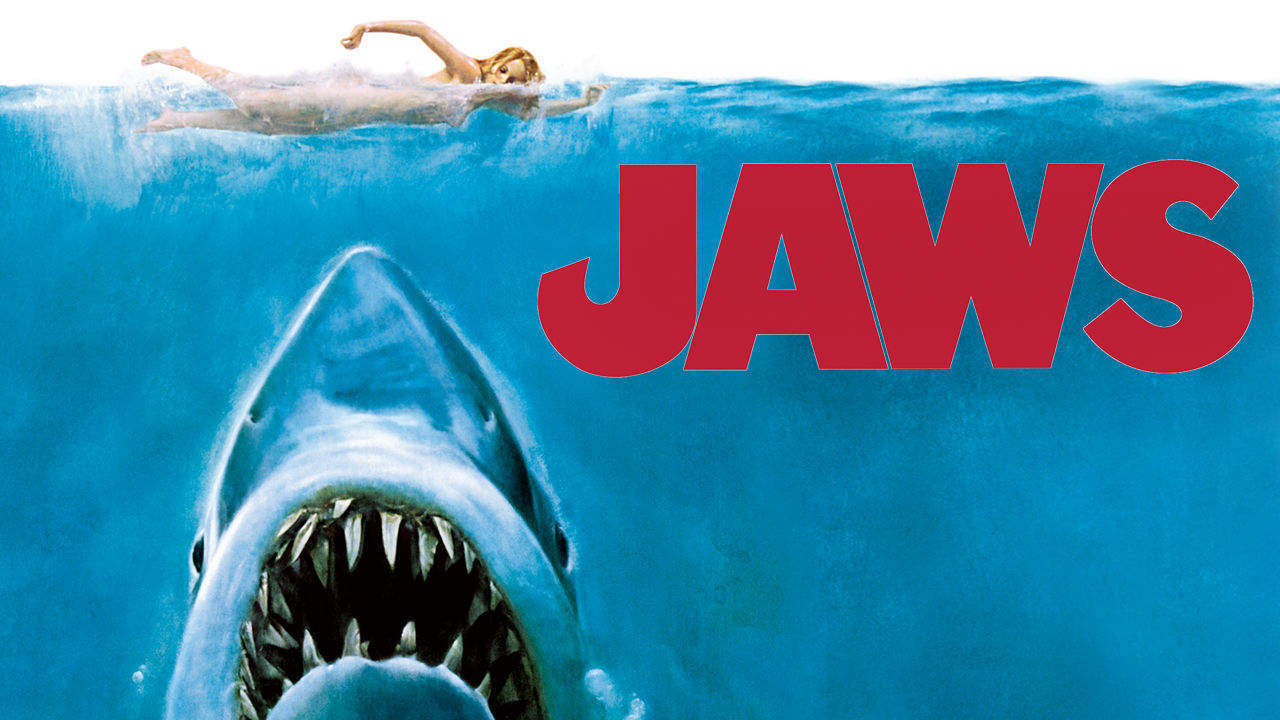 After a reasonably quiet March which held a lot of the best content until the end of the month, Netflix's April update does feel slightly sparse.
There are a few absolute classics to be sure. For example, Jaws, Day Of The Dead, American Psycho, and a whole host of Monty Python films are coming to Netflix in April. However, ultimately, the line-up for April is a little underwhelming.
Other films worth watching are Seeking A Friend For The End Of The World, and Whiskey Tango Foxtrot. 
In terms of television, the most exciting thing is David Attenborough's Life which should be perfect for those who loved Blue Planet II and Planet Earth II in 2017 and 2016 respectively.
There are also a couple of Netflix Originals that should definitely be worth watching.
The Robinsons are back in Netflix's revival of popular 1960s sci-fi series Lost In Space. That looks like it should provide plenty of sci-fi fun for the whole family. If you enjoyed Netflix's modern take on Star Trek, this one might tide you over until the next series comes out later in the year.
How well do you
really

know your competitors?

Access the most comprehensive Company Profiles on the market, powered by GlobalData. Save hours of research. Gain competitive edge.
Company Profile – free sample
Thank you!
Your download email will arrive shortly
Not ready to buy yet? Download a free sample
We are confident about the unique quality of our Company Profiles. However, we want you to make the most beneficial decision for your business, so we offer a free sample that you can download by submitting the below form
By GlobalData
There's also The Alienist. This is a detective series set in 1896 New York City where a rag-tag team try to catch a serial killer. The series debuted in America back in January and has become a firm favourite since then. For those who enjoy detective shows this one should be a real treat. 
Sadly, that's just about all there is to say. Still, as mentioned at the start, there's plenty of content from the end of March which will be worth watching. Be sure to check out the hilarious amateur cooking show Nailed It, one of the best reality shows out there RuPaul's Drag Race Season 10, and Neil Patrick Harris starring in the visual masterpiece A Series Of Unfortunate Events.
What's coming to Netflix in April 2018?
W/C 26 March:
01/04/2018:
Life
Harley Davidson and the Marlboro Man
Return to Me
Humanoids from the Deep
Joey
Extremities
Doom
The Blues Brothers
Alvin and the Chipmunks Meet Frankenstein
Save Me
Flawless
The Return of the Living Dead
Mad Men: Season 7
Miraculous: Tales of Ladybug & Cat Noir: Season 1
Highway Thru Hell: Series 5
Angry Birds: Season 3
Paul
Into the Night
Smokin' Aces
Public Enemies
Brewster's Millions
American Pie Presents: The Naked Mile
I Now Pronounce You Chuck and Larry
Knocked Up
American Pie Presents: The Book of Love
My Big Fat Greek Wedding 2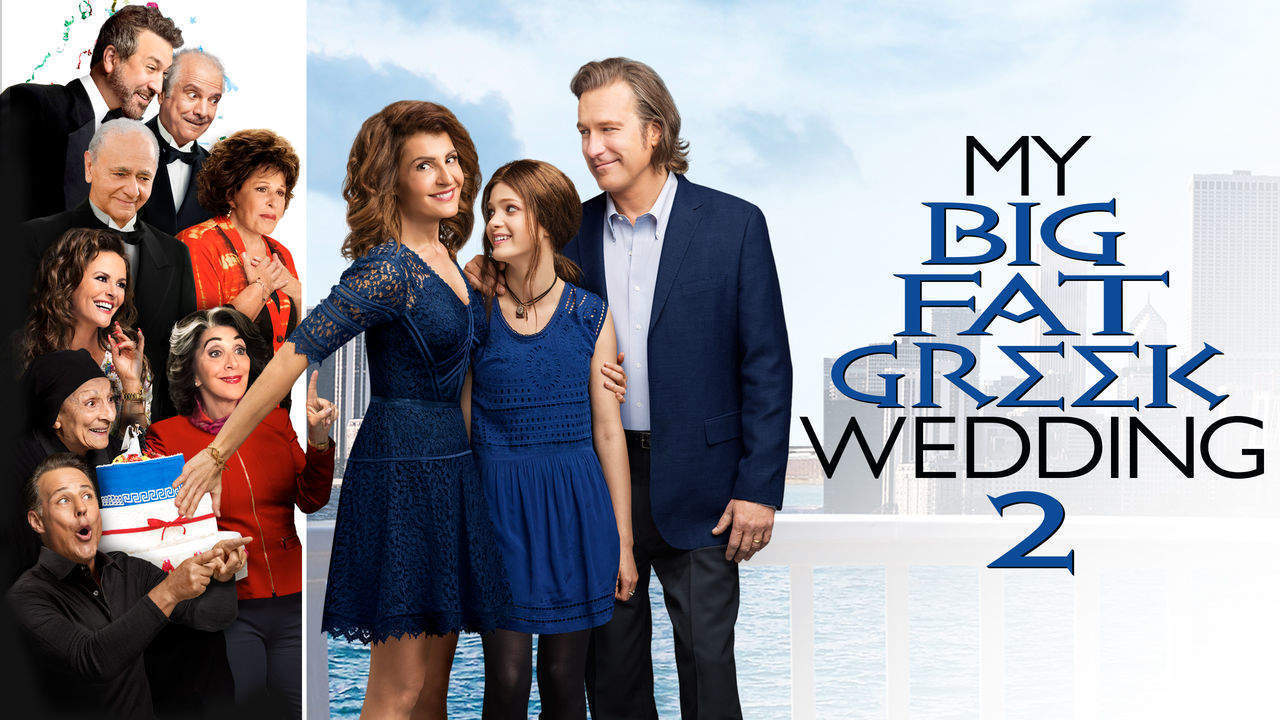 Charlie St. Cloud
The Little Rascals
Land of the Lost
Jaws
Hanna
Great Interior Design Challenge: Season 3
Great British Menu: Season 7
Worst Cooks in America: Season 9
Worst Cooks in America: Season 10
Seeking a Friend for the End of the World
Salt Mango Tree
Philips and the Monkey Pen
Bare Knuckle Fight Club: Season 1
Double Trouble
Babes in Toyland
Save Our Shelter: Season 1
Ethirmarai
Influx
Fit for Fashion: Season 1
The Apartment: Season 3
Fishpeople
Once Upon a Time in Venice
Historias del Canal
Sex Doll
Bure Kaam Bura Natija, Kyun Bhai Chacha Haan Bhatija: Season 1
Mandobasar Galpo
Rukh
Dagh Ujala
A Billion Colour Story
The Search for Life in Space
Operation Odessa
Love and Death
Cheech & Chong's The Corsican Brothers
One-Punch Man: Season 1
Loaded: Season 1
Lo más sencillo es complicarlo todo
The Paper: Season 1
Fallet: Season 1
Main Hoon Na
Phir Bhi Dil Hai Hindustani
Paheli
Om Shanti Om
Billu Barber
Chalte Chalte
A Sort of Family
The Disastrous Life of Saiki K.: Season 1
W/C 2 April:
02/04/2018:
Vacation
03/04/2018:
Ittefaq
04/04/2018:
American Psycho
05/04/2018:
Suits: Season 7
Z Nation: Season 3
Hyori's Bed & Breakfast: Season 2
Behind the Curtain: Todrick Hall
Day Of The Dead
06/04/2018:
RuPaul's Drag Race: Season 10 (every Friday)
Sun Dogs
W/C 9 April:
10/04/2018:
Delivery Man
11/04/2018:
Anger Management
Bates Motel: Season 5
13/04/2018:
Dr. Strangelove or: How I Learned to Stop Worrying and Love the Bomb
The Huntsman: Winter's War
Yakari: Season 1
14/04/2018:
Nell
The Prince of Nothingwood
15/04/2018:
Monty Python and the Holy Grail
Monty Python's Almost the Truth
Monster High: Frights, Camera, Action!
Barbie of Swan Lake
Monster High 13 Wishes
Barbie in Princess Power
The Minimighty Kids: Season 1
The Minimighty Kids : Season 2
Titeuf: Season 1
Hungerford
The Darkest Dawn
Monty Python's Personal Best: Season 1
Monty Python's Flying Circus
The Meaning of Monty Python
Monty Python's Fliegender Zirkus: Season 1
Monty Python Best Bits (mostly): Season 1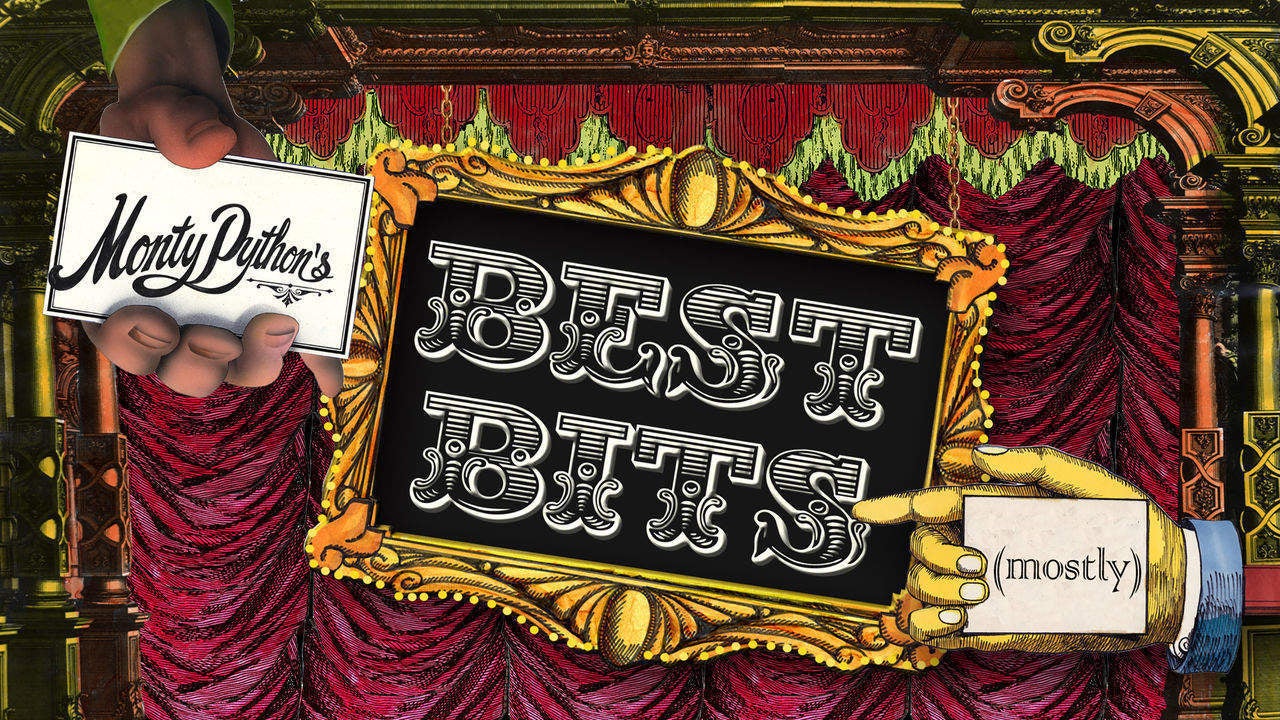 Beyond Skyline
Monty Python's Life of Brian
Monty Python Live (Mostly): One Down, Five to Go
Eric ldle's What About Dick?
Monty Python Conquers America
Monty Python: The Meaning of Live
W/C 16 April
17/04/2018:
Lockup: Chain Linked: Collection 1
19/04/2018:
Suits: Season 7
Hyori's Bed & Breakfast: Season 2
Alice Through the Looking Glass
Money Monster
Whiskey Tango Foxtrot
Chasing the Dragon
All The Reasons To Forget
20/04/2018:
Fear Dot Com
Lake Placid
22/04/2018:
The Motive
W/C 23 April
24/04/2018:
Men on a Mission: 2018
The Marine 5: Battleground
The Magic Pill
25/04/2018:
Bill Nye: Science Guy
26/04/2018:
The Next Three Days
Goat
27/04/2018:
S.W.A.T.
Happy Birthday to Me
Holy Goalie
W/C 30 April
30/04/2018:
Nativity!
Hinterland: Season 3
Maggie & Bianca: Fashion Friends: Season 2
Gun Shy
Nativity 2: Danger in the Manger
Pompeii
Running Shaadi
Netflix originals coming out in April 2018 (UK):
As mentioned above, the originals slate is fairly thin-on-the-ground this month. Still, there's The Alienist and Lost In Space, plus a fair few interesting-sounding original films.
(Descriptions courtesy of Netflix.)
Original series:
Fastest Car: Season 1 (06/04/2018)
In each episode, three souped-up "sleeper" cars go head-to-head with one of the world's most sought-after supercars.
My Next Guest Needs No Introduction With David Letterman: JAY-Z (06/04/2018)
Dave gets a lesson in flow, hip-hop culture and the criminal justice system from Jay-Z and drops in on producer Rick Rubin in his Malibu studio.
Money Heist: Part 2 (06/04/2018)
As the police close in on the Professor's identity, his lack of communication with the Mint team leads to mutiny and the arrest of one of the robbers.
Lost in Space: Season 1 (13/04/2018)
With Earth in crisis, the Robinson family heads to space to write a new chapter in human history in this revival of the iconic '60s sci-fi series.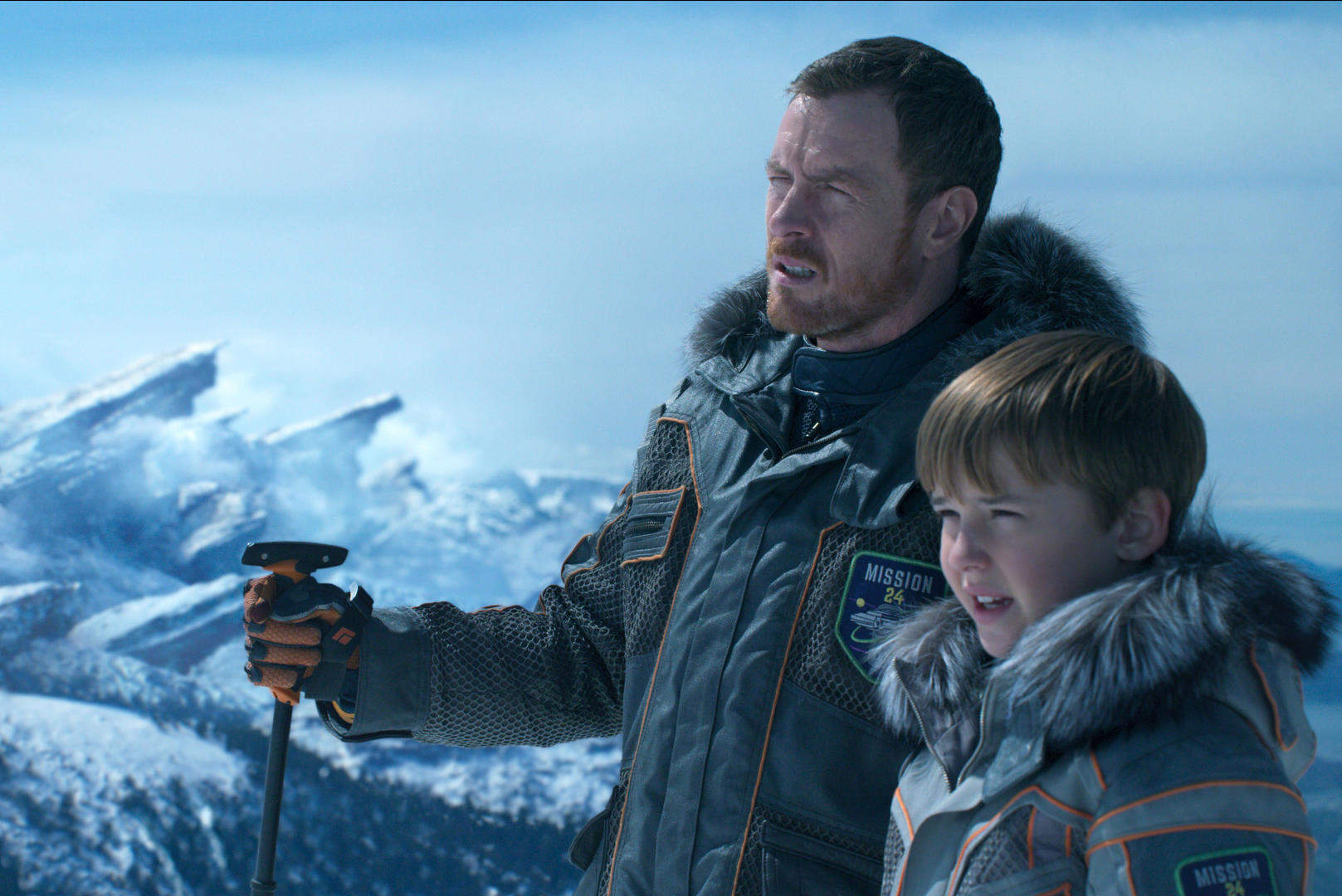 The Chalet: Season 1 (17/04/2018)
Friends gathered at a remote chalet in the French Alps for a summer getaway are caught in a deadly trap as a dark secret from the past comes to light.
The Alienist: Season 1 (19/04/2018)
In 1896 New York, Dr. Laszlo Kreizler joins reporter John Moore, police clerk Sara Howard and forensics experts the Isaacsons to catch a serial killer.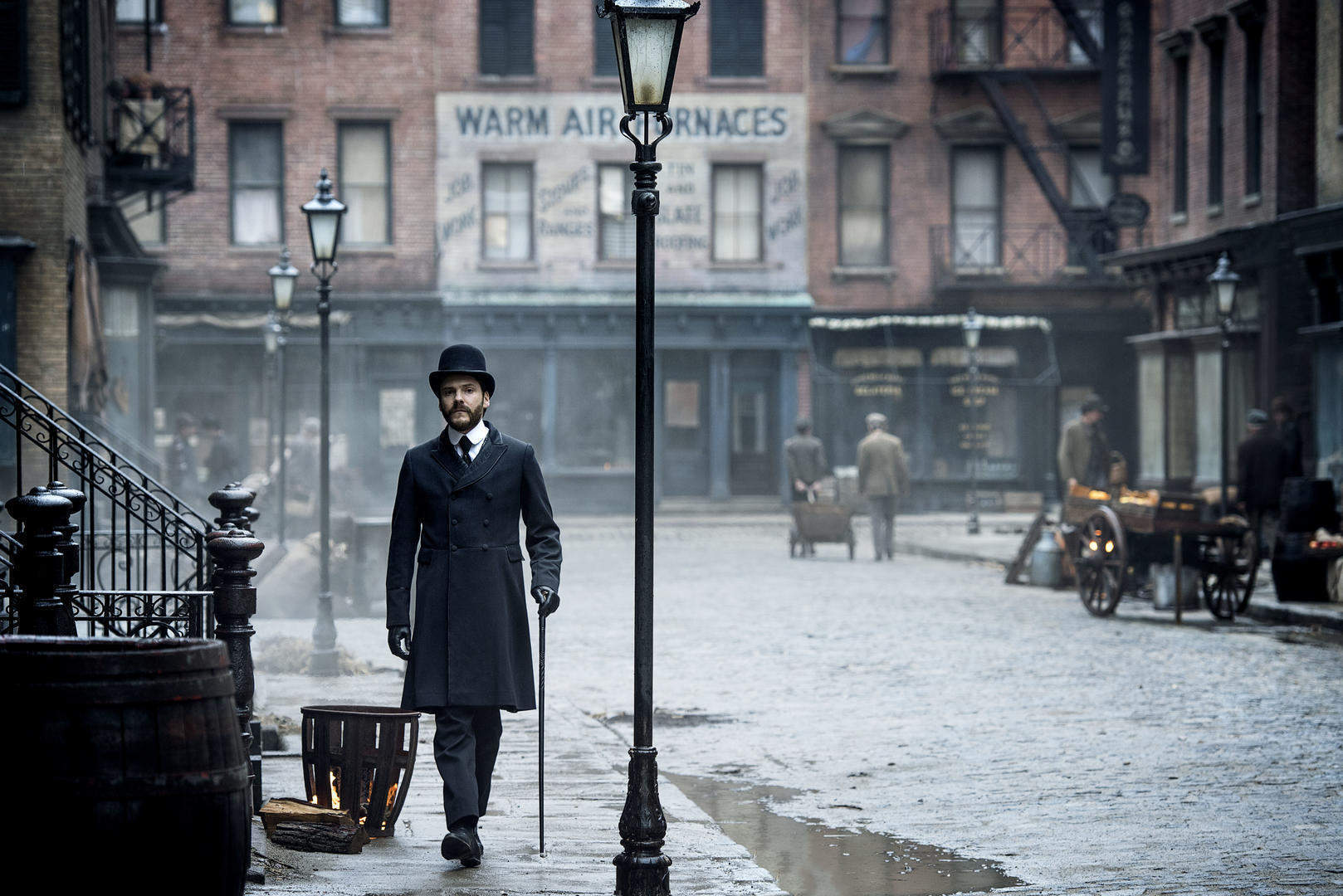 Dope: Season 2 (20/04/2018)
The drug war never ends. Camera crews follow smugglers, users and law enforcement agencies across Indiana, the Caribbean, Detroit and Atlanta.
The Letdown: Season 1 (21/04/2018)
Audrey, mother of a 2-month-old, joins a new-parents support group, where she makes some quirky friends facing various challenges and life changes.
Happy!: Season 1 (26/04/2018)
A boozy ex-cop turned hit man thinks he's losing his marbles when a cartoon unicorn only he can see urges him to rescue a girl kidnapped by Santa.
3%: Season 2 (27/04/2018)
As the next Process nears, the Cause plots to wipe out the system once and for all, and Michele finds herself in a precarious position.
Superstition: Season 1 (29/04/2018)
A family of morticians with supernatural connections provides "afterlife care" for clients who've suffered unworldly deaths.
New weekly episodes:
The Joel McHale Show with Joel McHale (01/04/2018)
Trending news, pop culture, social media, original videos and more come together in host Joel McHale's new weekly comedy commentary show.
Shadowhunters: The Mortal Instruments: Season 3 (04/04/2018)
While the Shadowhunters deal with changes in their personal lives, the demon Lilith embarks on a quest to resurrect her "precious boy" Jonathan.
Dynasty: Season 1 (07/04/2018)
With a new face poised to join the family, the Carringtons and the Colbys feud for control over their fortune — and their children's lives.
Netflix film:
6 Balloons (06/04/2018)
Over the course of one night, a woman drives her heroin addict brother across LA in search of a detox center, with his two-year-old daughter in tow.
Amateur (06/04/2018)
A 14-year-old basketball phenom struggles to fit in with his new team after a video of him goes viral. Directed by Ryan Koo.
Orbiter 9 (06/04/2018)
A woman who's been alone on a spaceship her whole life becomes enamored with an engineer who suddenly enters her life and upends her universe.
The 4th Company (06/04/2018)
In a violent prison in 1970s Mexico, a young inmate lands a spot on a football team that doubles as an enforcer squad for a corrupt administration.
Pickpockets (12/04/2018)
A trio of young, aspiring thieves learns what it takes to be successful pickpockets from a master in the arts of trickery and deception.
Come Sunday (13/04/2018)
Based on true events, globally-renowned pastor Carlton Pearson risks everything when he questions church doctrine and is branded a modern-day heretic.
I Am Not An Easy Man (13/04/2018)
A shameless chauvinist gets a taste of his own medicine when he wakes up in a world dominated by women and locks horns with a powerful female author.
Dude (20/04/2018)
Four best girlfriends negotiate loss and major life changes during the last two weeks of high school in this coming-of-age comedy.
Psychokinesis (25/04/2018)
Suddenly possessed with supernatural powers, a father sets out to help his estranged daughter, who's at risk of losing everything she's lived for.
Candy Jar (27/04/2018)
An introverted high school girl from a working-class background falls in love with her wealthy debate team nemesis and realizes they share more in common than they thought.
The Week Of (27/04/2018)
Starring Adam Sandler and Chris Rock, this comedy centers on the week leading up to the wedding of their characters' kids. Robert Smigel directs.
Original Comedy:
Fary Is the New Black (03/04/2018)
Armed with wit and his trademark style, French comedy phenom Fary veers from pickup lines to racism and beyond in a dynamic, anything-goes special.
Greg Davies: You Magnificent Beast (10/04/2018)
British comedian Greg Davies revisits terrifying dates, manscaping disasters, his father's pranks and more in a savagely funny stand-up special.
The Honeymoon Stand Up Special: Collection (17/04/2018)
Impending parenthood does funny things to Natasha Leggero and Moshe Kasher, who dissect family, relationships and more in a trio of stand-up specials.
Kevin James: Never Don't Give Up (24/04/2018)
Comedy star Kevin James dishes on fatherhood, fan interactions, ice cream and much more as he returns to the stand-up stage after a long absence.
Original Documentary:
Ram Dass, Going Home (06/04/2018)
Spiritual teacher and '60s icon Ram Dass meditates on life and death at his home on Maui 20 years after suffering a life-altering stroke.
Chef's Table: Pastry (13/04/2018)
Dessert comes first this season as four renowned pastry chefs serve up decadent treats, daring new flavors, and stories of struggle and triumph.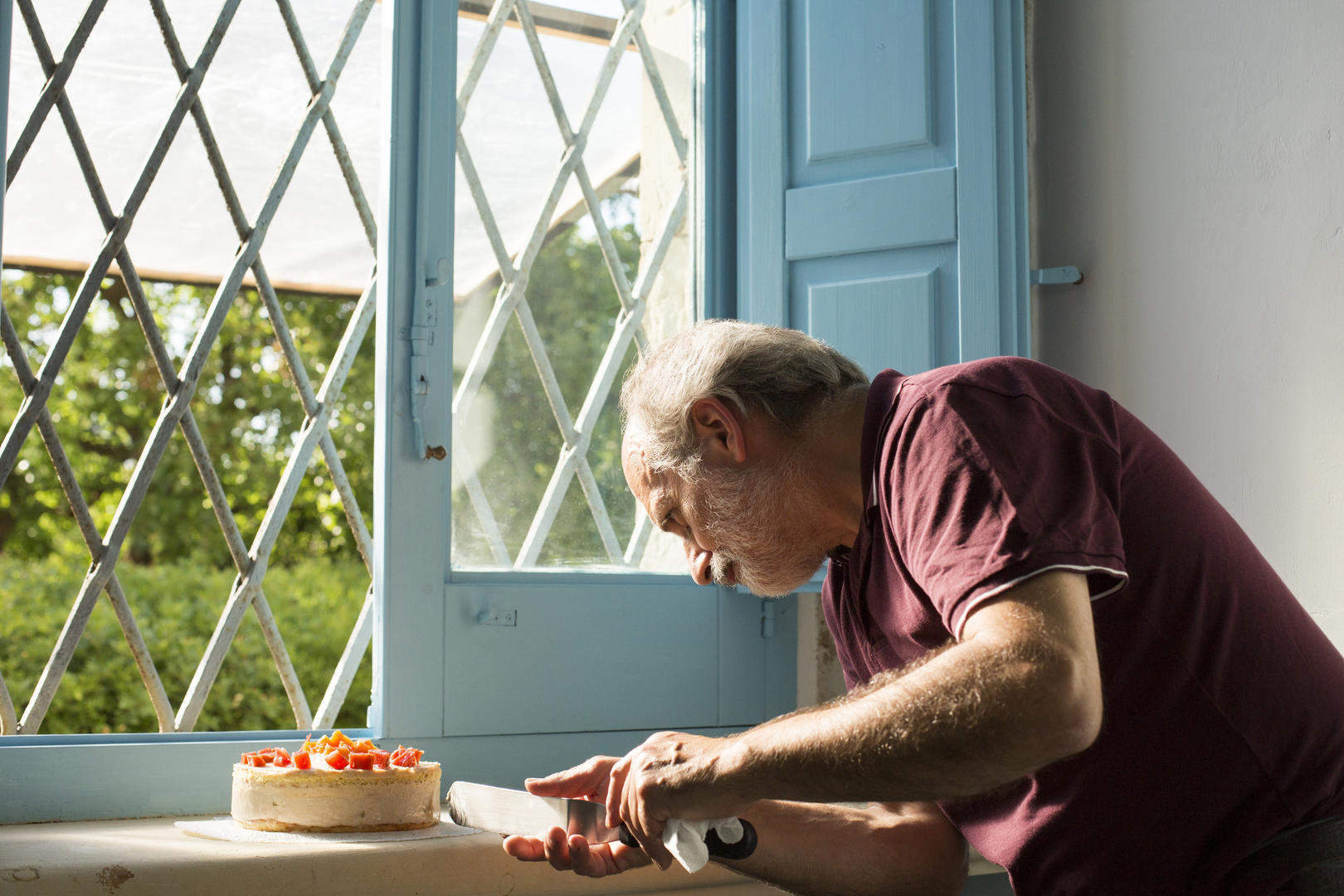 Mercury 13 (20/04/2018)
This documentary profiles women who were tested in 1961 for spaceflight, but had their dreams dashed when only men were chosen to become astronauts.
Bobby Kennedy for President (27/04/2018)
This docuseries examines the "Bobby Phenomenon" of the 1960s and the continuing influence of the man many see as the greatest loss of a turbulent era.
Original series for kids:
The Boss Baby: Back in Business: Season 1 (06/04/2018)
With a little help from his brother and accomplice, Tim, Boss Baby tries to balance family life with his job at Baby Corp headquarters.
The Magic School Bus Rides Again: Season 2 (13/04/2018)
The Magic School Bus pulls out all the stops, taking Ms. Frizzle and the class to the top of a noodle mountain — and the center of the sun itself.
Spy Kids: Mission Critical: Season 1 (20/04/2018)
What if grown-up spies can't do the job? It's up to junior spies Juni and Carmen Cortez to defeat S.W.A.M.P. in an animated series based on the films.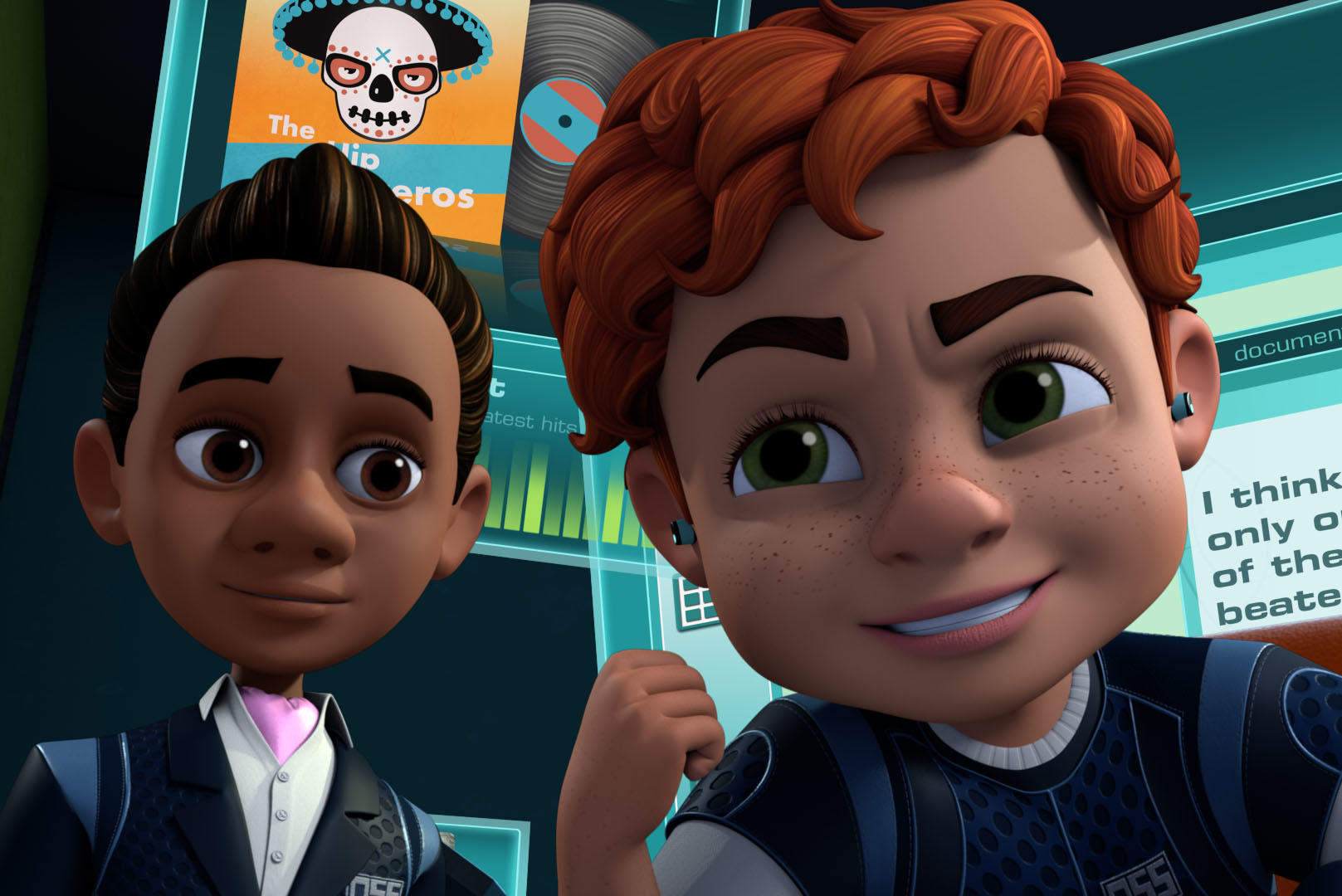 The New Legends of Monkey: Season 1 (27/04/2018)
A valiant girl liberates the Monkey King — a god long trapped in stone — in a quest to find seven sacred scrolls and save the world from evil.
Original anime:
Wakfu: Season 3 (01/04/2018)
When a secretive guild comes after Percedal's children, Yugo and friends embark on a daunting rescue mission.
Aggretsuko: Season 1 (20/04/2018)
Retsuko is a 25-year-old red panda who is an office associate in the accounting department of a trading company in Tokyo. All she wants is to do her job and get through the day, but when frustrations reach a boiling point, she vents through death metal.