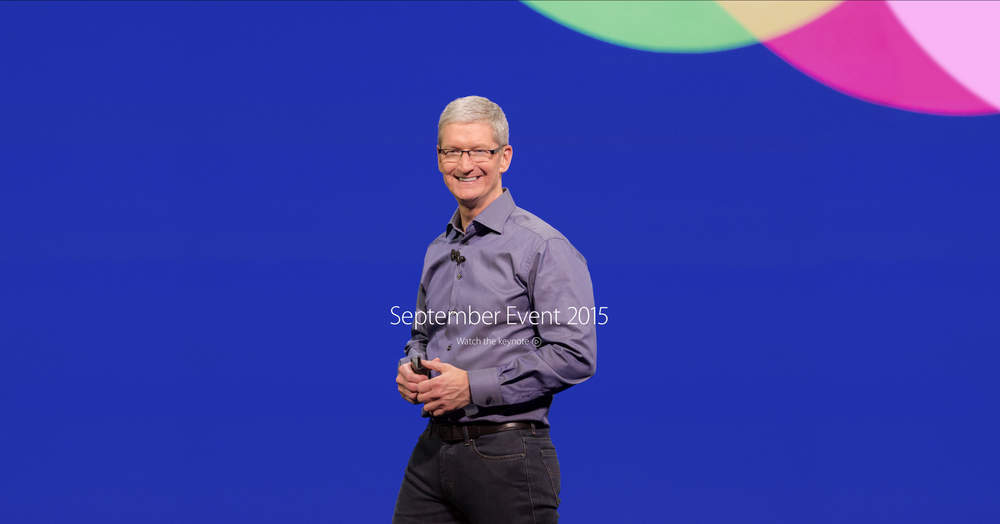 If you're a fan of Apple's smartphones and you're the type who wants to have the newest technology as soon as its available you'll definitely be asking: when will the iPhone 8 launch?
The short answer is, we don't know. Apple has never announced a release date too far in advance.
On the plus side though, since the iPhone 5's launch event in September 2012, Apple have been very predictable when it comes to release dates. With that in mind, it might not be too hard to predict when the iPhone 8 is launching. And the answer is soon!
A new report from an Apple insider leaked to the Wall Street Journal says the launch event will be held on 12th September. This seems likely.
The past six headline launch events have all taken place on either a Tuesday or Wednesday in the second week of September, so this fits the pattern.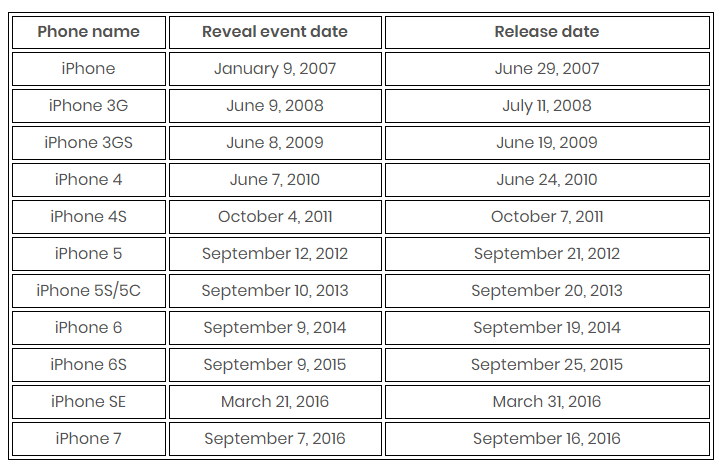 As you can see, once the iPhone is launched, its release date usually comes within around 10 days, always landing on a Friday.
The only time this has been switched up was for the iPhone 6S which took 16 days to be released after it was officially announced.
So, looking at this list, we can deduce that if Apple's launch event for the new iPhone takes place on 12 September, we should see it in shops by 22nd September.
A spanner in the works
However, when looking at patterns and plans surrounding iPhones, something else stands out.
The launch of the iPhone 8 will mark the first time since the original iPhone that the latest model (in this case the iPhone 7) hasn't been accompanied by an upgraded S model.
If we were simply to lay out the calendar as we think we know it, iPhone 7S should be due for announcement this September.
It shouldn't be until September 2018 that we catch our first glimpse of the iPhone 8.
However, all the rumours point to iPhone 8 being released this year. So what gives? Have Apple decided to drop the iPhone 7S altogether?
Well, it's certainly possible.
Reports at the end of 2016 suggested that sales of the iPhone 7 weren't as high as Apple had hoped. In fact, they'd had to reduce production.
Still, Apple themselves haven't released any sales data so this could just be idle rumour.
Or are the rumours about the iPhone 8 simply incorrect? Have all the leaks and reports been able a device that's not remotely ready to be launched yet? Are we getting an iPhone 7S now and an iPhone 8 next year?
Possibly. Having said that though, there have been a lot of rumours about the iPhone 8. It would be very surprising if they all turned out to be false.
However, there is another possibility, according to some reports. Apple might be planning to announce iPhone 7S and iPhone 8 simultaneously.
Dual launching?
If a dual launch does take place it seems pretty likely that the iPhone 7S will go first.
More than likely, that'll release on 22 September. That would fit with the established pattern of iPhone releases. You can probably expect a slightly better version of the iPhone 7 with some (but by no means all) of the bells and whistles of the iPhone 8.
iPhone 8 will almost certainly launch later. If they had the same release date, sales of the iPhone 7S would go down the toilet.
After all, why would anyone want a last gen model when a newer, better option is available at the same time?
Besides that, launching two distinct products under the iPhone brand at the same time would be a marketing nightmare for Apple leading to many confused customers.
With that in mind, it also seems unlikely that Apple will give an exact release date for the iPhone 8 at this event either.
Why would you buy a iPhone 7S if you know it'll be redundant in, say, 3 months? Still, Apple aren't wont to reveal products with launch dates in the far future. So, best guess, we'll probably see iPhone 8 before the end of this year.
Some analysts are saying October, but late-November for a pre-Christmas rush would also work to the company's benefit.
That would also fit with reports about the manufacturing issues Apple have been having with the new phone.
It seems reasonably unlikely that the iPhone 8 will be pushed much further than that, but it's possible.
After all, the budget iPhone SE broke tradition with a March release date recently.
In addition to the new iPhone(s), Apple are also rumoured to be launching an updated Apple Watch. This watch will be a lot more independent and won't require tethering to a phone for some functions.
The event will probably also reveal more details on the Apple HomePod.
This is Apple's answer to the Amazon Echo and Google Home, AI assistant speakers. It was originally revealed in June and is scheduled to launch in December.
The timeline
Piecing together all of the information we've had about previous iPhone releases, rumours, and reports, here's how you should expect this year's iPhone launch event to play out.
5 September – Invites to the 2017 Apple launch event will be sent out to journalists and influencers.
12 September – The launch event takes place. We will get specific release dates for iPhone 7S and the Apple HomePod. Apple will give vague release dates for iPhone 8 and the new Apple Watch.
15 September – Pre-orders for iPhone 7S will open.
19 September – Apple will lift the embargo on reviews, and the first reviews for the iPhone 7S (and maybe 8) will go live.
20 September – iOS 11 will be available to download for iPhone 5 onwards. This usually happens 2 days before the launch of a new device.
22 September – iPhone 7S will launch.
October – Pre-orders for iPhone 8 will open.
October/November – iPhone 8 will launch.
December – Apple HomePod will launch.
Of course, time will tell if all, or indeed any, of that will come to pass. Still, if you're an Apple fan there's no denying it's an exciting time.