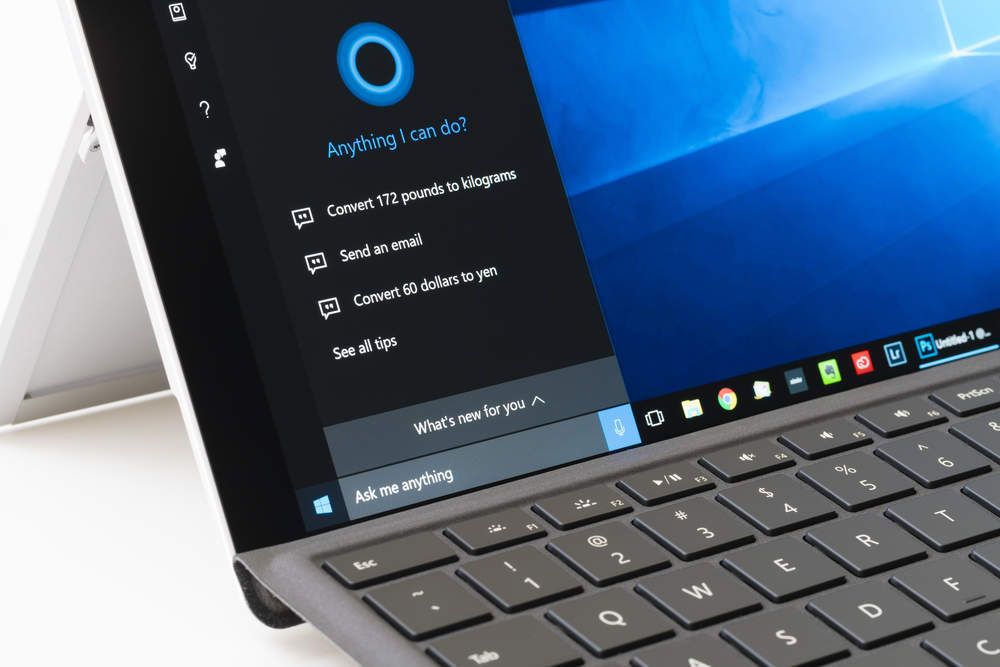 Microsoft has been teasing bits and pieces about its big new Creators Update coming in the Autumn but has been quiet about when exactly it will get rolled out to Windows users.
The latest update — Windows 10 Fall Creators Update, to use its full name — follows on from the Creators Update that was released in April 2017.
That came after the Anniversary Update on 2 August 2016, just over a year since Windows 10 was released in July 2015.
Microsoft has been on a long and arduous journey over the last two years of trying to bring Windows up to speed with current tech trends — as defined by Google — and will update its biggest revenue driver Windows automatically, in a similar way to mobile operating systems like Android and iOS.
When will we be getting it?
While the update is already available to developers in the Windows Insider Program, all we know about when it will be made available to everyone else is that it will be this year, at likely in the Autumn due to Fall in the name.
The clearest indication the company gave was in a  slide at a developer event earlier this year.
Click to enlarge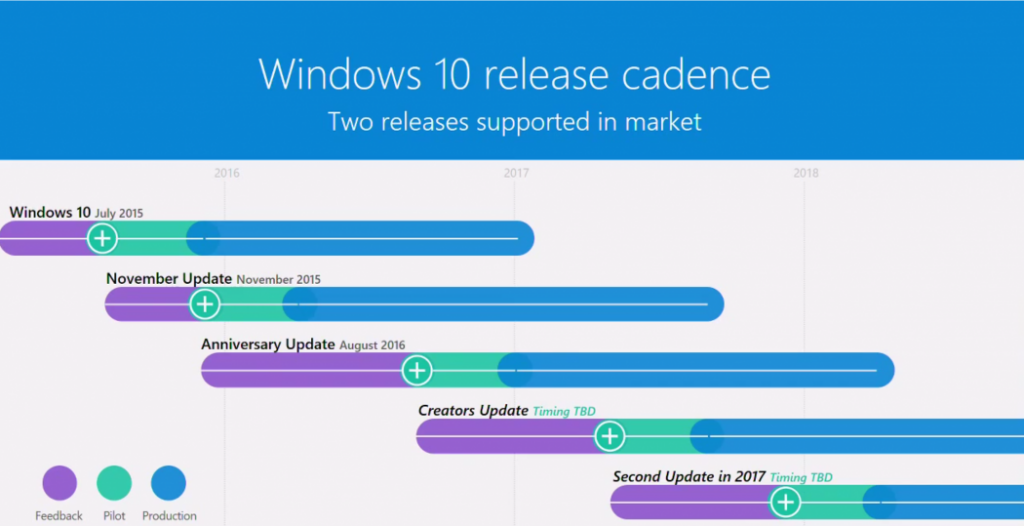 What's going to change in the next update?
Microsoft caused a stir when it revealed it might no longer support Paint, its free-to-use image editor that's been a much-loved part of Windows since 1985.
While it hasn't been officially confirmed that Paint will be withdrawn it's likely to happen eventually.
The reason it's chosen to ditch the free software is that Windows wants people to start paying for things like Paint as it's now giving away the updated operating system for free.
You should expect a lot of other free apps in Windows to beginning getting a price tag soon as well, and we've already seen it happen to that former free-to-play game Solitaire.
A few of the things we know Windows wants to do in the update are:
Jump to find what you were working on, either two hours ago or two years ago, re-opening files, apps and sites as if you never left
Log on and off of devices simultaneously
Access your files in the cloud without using storage space on your device
There's going to be more support for virtual reality apps
And a new app called Story Remix to put photos, videos and music together