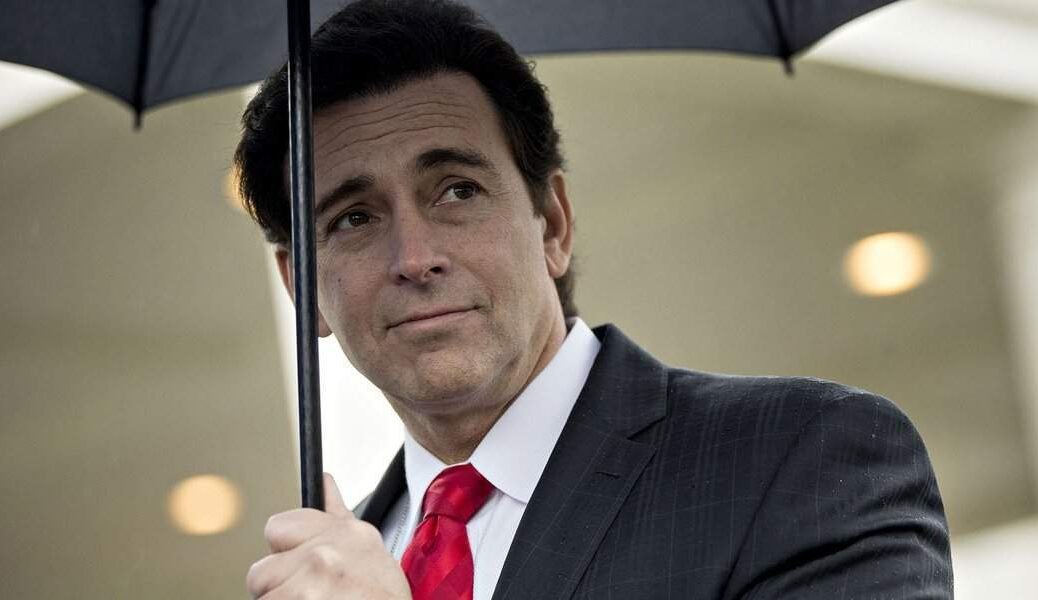 Jim Hackett, 62, was named as the new chief executive of Ford, replacing Mark Fields, who held the position for less than three years.
"This is a time of unprecedented change," said Bill Ford Jr., the company's executive chairman and a great-grandson of Henry Ford. "Time of great change in my mind requires a transformational leader, and we all have that in Jim."
Hackett graduated from the University of Michigan with a finance degree in 1977 and played center for the football team under the well-known coach Bo Schembechler.
Hackett shook things up almost immediately. He fired the team's coach, Brady Hoke, and recruited Jim Harbaugh, who had been the coach of the NFL's San Francisco 49ers.
He told reporters on Monday that companies, like athletes, have to maintain fitness at all times.
"He stepped up at a challenging time in Michigan's athletic history and our football program's history," Mark Schlissel, the university's president, said in 2015, MLive reported. "And his performance as interim AD has been absolutely stellar in every regard. Jim just doesn't do the right things, he does the right things the right way."
Prior to joining the football team, he had spent most of his adult life as an executive at Steelcase, an office furniture company. He is credited with restructuring the company, and making it one of the leading global providers office furniture.
"If you think about where Steelcase was 2000 and now, what he and his management team have done is nothing short of remarkable." said Rob Kirkbride, senior editor at The Monday Morning Quarterback, a publication that covers the office furniture industry.
Hackett's ability to make successes of his previous ventures is precisely what Ford needs. The automaker's shares have dropped almost 40 percent in three years.
Since March 2016, Hackett led the Ford's "Smart Mobility" unit developing self-driving cars, but had already joined the company's board of directors back in 2013.
Although Ford posted a record $1.2bn profit in Europe last year, the company raised concerns about the economic impact of Britain's vote to leave the European Union on 2017 earnings.
Last week, Ford announced it would cut 1,400 staff positions in North America and Asia.
Tesla, the California-based electric car maker owned by Elon Musk has been valued at $51bn, more than Ford's $43bn market cap.