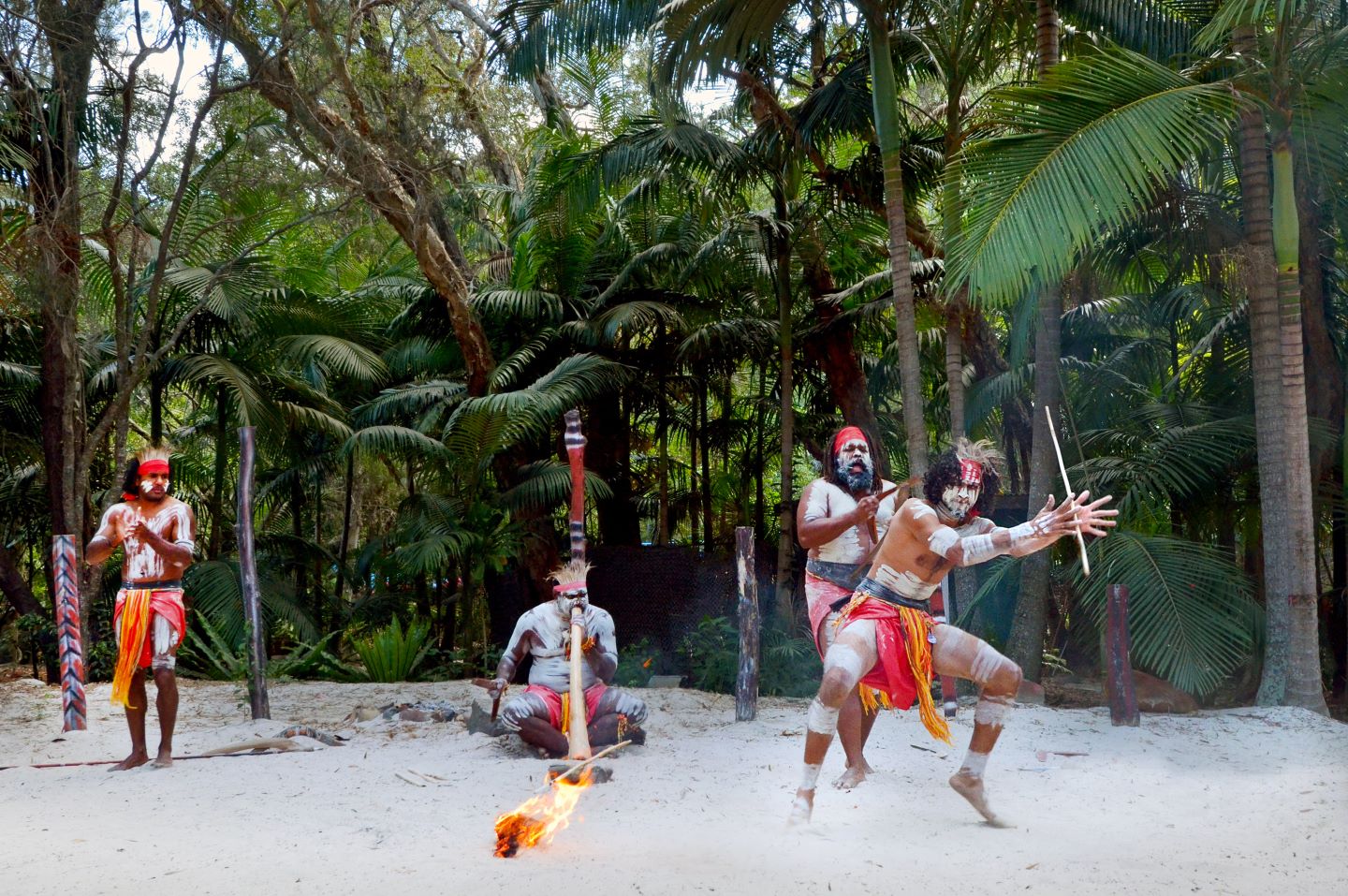 It is nearly two weeks since Australia's Voice referendum in which a proposal to enshrine an Indigenous voice in the Australian constitution was rejected. The vote, had it gone the other way, would have recognised Aboriginal and Torres Strait Island people through the creation of an indigenous advisory body, the 'Voice to Parliament'.
The outcome of the referendum is important because it has implications for the principle of digital inclusion, not just in Australia, but for Indigenous peoples in other parts of the world. Having a 'voice' means concerns of Indigenous peoples when it comes to legislation are less at risk of being brushed over, especially where technology is involved in the delivery of services, especially in relation to identity, and in particular, digital identity.
Equitable access to services for all, including fast internet
Governments must always manage equity and inclusion, across a range of policies. As more contact with government services is provided digitally, there are continual challenges around whether all members of society can gain digital access to services that have become the default for many, but still not the default for all.
New Zealand has been shaped by its founding document, the 1840 Treaty of Waitangi. The document, although far from perfect, has provided a fulcrum around which continued discussion and, in some cases, restitution with indigenous people can take place.
Colin Wallis, executive director of Digital Identity NZ, put it this way: "For a range of reasons, spanning history, culture, population size, and socio-economics, there are elements of society that don't have equitable access to services and even where they do, other factors can prevent them from taking full advantage to leverage and synergise them. My sense is that the challenges are broadly similar for many Indigenous peoples across the world that have been subject to colonisation."
One of the greatest concerns for Indigenous peoples is getting access to the internet, ideally 'fast internet', which tends to be prioritised for and delivered to those in cities, rather than the less populated areas where many Indigenous peoples live, partly due to their cultural background, or simply because of where their tribal land is.
How well do you
really

know your competitors?

Access the most comprehensive Company Profiles on the market, powered by GlobalData. Save hours of research. Gain competitive edge.
Company Profile – free sample
Thank you!
Your download email will arrive shortly
Not ready to buy yet? Download a free sample
We are confident about the unique quality of our Company Profiles. However, we want you to make the most beneficial decision for your business, so we offer a free sample that you can download by submitting the below form
By GlobalData
And then, beyond the concerns over fast internet, there are further hurdles to overcome, such as getting dedicated access to smartphones rather than sharing them among family members, which in turn raises questions over the use of intermingling the identity of one family member with another. A further problem is the need for factually correct awareness and education to counter disinformation and misinformation, and how to keep and use devices safely.
A need to respect other cultures
It is important to consider that on identification, different cultures have different sensitivities. In a position paper, the New Zealand Office of the Privacy Commissioner explains how the 2020 Privacy Act regulates biometrics. In the Māori culture, there are concerns about image capture and storage—or biometrics—in a database, more so if the database is located offshore. For Māori, an individual's biometric information is directly connected to whakapapa (genealogy), linking the individual to ancestors and to whānau (extended family), hapū (descent groups), and iwi (tribes).
For example, facial recognition technology will involve the capture of facial images that may include traditional tattooing (tā moko, mataora, and moko kauae) that relates to the whakapapa of the individual. The use of biometrics may also have a greater impact on some groups than others (for example, if it is used for ethnic profiling or grouping).
Māori culture also considers things living and non-living to be interconnected—trees, rivers, lakes, and other natural things or sites as part of whakapapa and by extension also have an identity and equally a presence.
Digital Identity New Zealand (DINZ), like similar organisations in the country, carries these sentiments through to its own mahi (work) with its vision that Aotearoa New Zealand is a country where people can express their identity using validated and trusted digital means to fully participate in a digital economy and society.
Its mission is to empower a unified, trusted, and inclusive digital identity ecosystem for Aotearoa New Zealand that enhances:
Kāwanatanga (honourable governance) – fostering trust, respect, and empowerment for every New Zealander through principled leadership
Rangatiratanga (self-determination and agency) – ensuring that every New Zealander has control of their identity and privacy
Ōritetanga (equity and partnerships) – ensuring a digital identity that supports inclusion and diversity.
Digital identity and North American Indigenous peoples
Similarly in the indigenous cultures in the US, there are 574 federally recognised Indian Nations (variously called tribes, nations, bands, pueblos, communities, and native villages). Tribal nations have been recognised as sovereign since their first interaction with European settlers. The US continues to recognise this unique political status and relationship. 
Native peoples and governments have inherent rights and a political relationship with the US Government that does not derive from race or ethnicity. Tribal citizens are citizens of three sovereigns: their tribal nations, the United States, and the state in which they reside. They are also individuals in an international context with the rights afforded to any other individual. These nations are all unique and the US federal government has entered into more than 370 treaties with various tribal nations.
Given that these tribal citizens are citizens of three sovereigns, identity is important for interactions with each government and between governments. Most tribal nations issue paper-based identity cards to tribal members. Rules for who is an enrolled member of a tribe vary by each tribe's law, but most are traced back to the original paper documents listing the enrolled members of the tribe at the time their lands were established or delineated by treaty.
While there is no national ID card in the US, all citizens need to be able to access government services by establishing identity, often by digital means, to obtain those services. Tribal lands in the US are most often in rural areas with limited access to broadband and Internet services making access online more challenging. In addition, many Native Americans live at or below the poverty line, making access to computer and smartphone-type devices more difficult as well.
"While the challenges to Native Americans' ability to access digital identity are present, the need to ensure all peoples have the access and ability to use digital identity in order to interact with various types and levels of government mandates that we continue to find innovative ways to provide identity in a meaningful and substantive way. The obstacles and challenges make it no less necessary, and these individuals cannot be marginalised in recognition of their sovereign status," as stated by Kay Chopard, executive director of the Kantara Initiative.
Digital inclusion for all
Digital inclusion is important, not just for Indigenous Peoples, but for all. At the recent Think Digital Identity for Government conference, the Women in Identity group shared a moving video that highlighted the challenges facing the disadvantaged in society in proving their identity at all, not just digitally. As we approach 2024, digital inclusion will continue to be a challenge facing governments, legislators, Indigenous Peoples, and the socially disadvantaged. It is worth making the point that legislation that digitally excludes any group in society is not worth the paper it's written on.