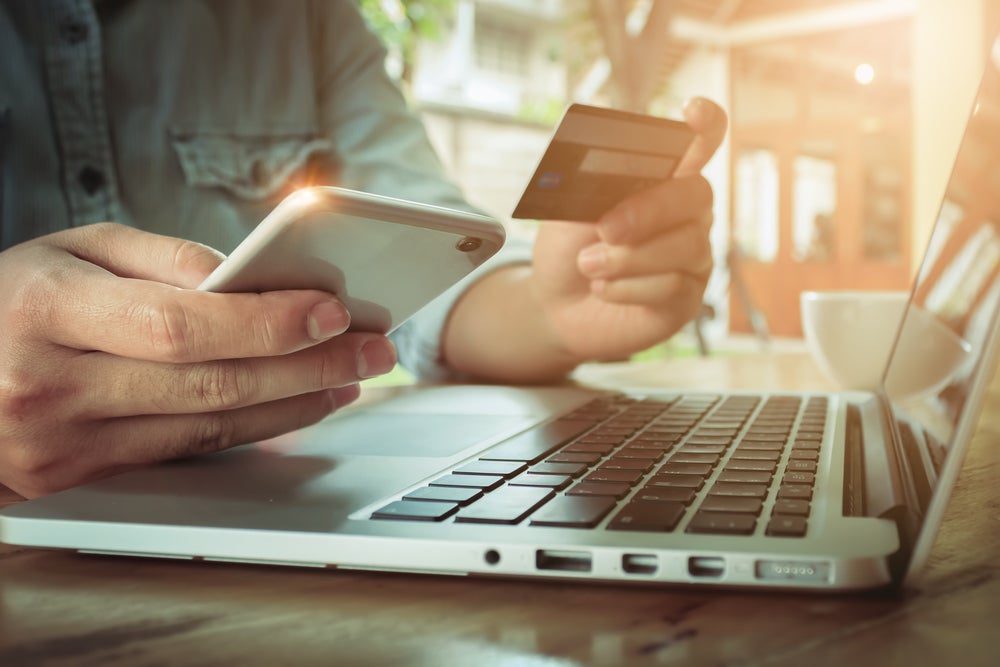 The ecommerce sector has evolved, with the global ecommerce value surpassing $4.8tn in 2020 according to GlobalData, with an annual growth rate of 9%. This is predicted to reach almost $7tn by 2023 with compound annual growth rate (CAGR) of 13% between 2020 and 2023.
For startups, investing in innovative solutions such as a payment processing facility can be a tool for driving growth in today's rapidly evolving e-commerce landscape.
With so much new payment technology on the market, customers demands have changed and startups need to meet these demands.
As innovative solutions enter the payments landscape, consumers can now purchase items with minimal effort.
New payment methods such as Open Banking and Apple Pay have increased in popularity. With customers demanding to utilise these new payment methods, startups that want to remain competitive need to ensure they have a payment platform that can process payments made with them.
In most cases, startups experience rapid growth, which allows them to scale quickly and achieve profitability. However, most startups do not have a lot of funds to begin with and updating their systems can be quite costly.
A payment solutions provider such as Pay360 can help solve this issue as it helps businesses facilitate payments.
Pay360's Evolve platform offers startups a quick and simple solution for customer onboarding.
Evolve is a frictionless payment solution that removes obstacles during a payment transaction. The benefits of reducing friction include increasing the ease and speed of the checkout process for customers.
It is vital that startups minimise shopping cart abandonments as a result of the payment process being too complex and a payment processing facility can help avoid this.
Customer acquisition
One key priority for startups is focusing their efforts on a customer acquisition strategy as this can help drive business growth.
A startup that can grow their customer base is likely to generate more revenue and see increased business profitability.
A payment processing facility can help reduce the chances of a purchase being abandoned as there is less time between selection and payment for shoppers to reconsider the purchase or reconsider an impulse purchase.
The Evolve platform allows boarding through application programming interfaces, which removes customer friction and enables businesses to have control of customer acquisition. The latter being especially important for startups.
It also gives businesses the option to embed the complete payment journey on their website or mobile app.
Furthermore, Pay360 offers relationship management, prioritised support services and marketing tool-kit to support startups with this, as well as help them retain customers.
However, it can be more costly to win a new customer than retain one so providing a great customer experience is vital.
Once loyalty has been established between a customer and a business there is less chance that they will be tempted to use consider other payment processing services from other software platforms.
Another priority for startups is offering a secure payment platform for customers. If payments are not processed securely it risks tarnishing their reputation and in some cases a business might have to close down. Startups that incorporate a payment facility into their software platform can avoid this from occurring in the first place.
Evolve is built on Azure, so the platform meets the highest data security standards for payment solutions, and enables startups to focus on other priorities.
Growth opportunities
One main advantage for startups using the platform is that they can set bespoke payment fees and charge flexibly, enabling them to win new business across their target markets.
There is an option to to earn revenue for every transaction processed through the platform. When a payment solution offers this additional revenue stream, then the faster the customer boards, the quicker the business will generate revenue.
While the opportunity to generate additional revenue and drive business growth is a key business goal, managing customer funds can prove challenging. Doing so brings more risk and can be time-consuming, creating greater administrative burdens for businesses. Additionally, businesses will face more regulatory hurdles.
For startups, partnering with a payment solution provider can reduce risk. In the event where an end-user encounters a problem, the payment solutions provider needs to deliver solutions to solve it. Additionally, the platform enables businesses to reduce administration and relinquish PCI compliance activities.
In the future, payments technology will be a differentiator for many businesses, integrated and enhance the payments experience for end users.
Startups can get ahead of the curve by incorporating a payment processing facility into their software.
Doing the right research into the best payment options can help them achieve long-term business and ensure their reputation remains unaffected. Download the whitepaper on this page to find out more.