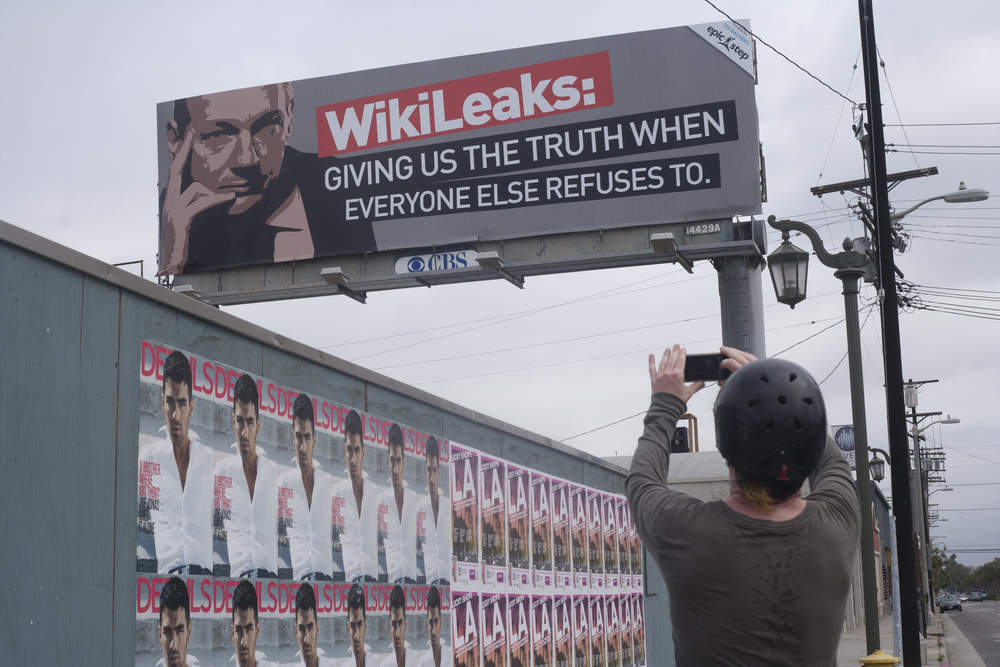 WikiLeaks has published what it has described as the biggest ever leak of confidential documents from the CIA.
The documents — uploaded to the WIkiLeaks website here — detail the tools the Central Intelligence Agency uses to break into phones, communication apps and other electronic devices.
WikiLeaks claimed the documents reveal that messaging apps Signal, WhatsApp, and others that use high-level encryption to ensure that messages are sent and received safely had been compromised.
The WikiLeaks twitter account posted this:
WikiLeaks #Vault7 confirms CIA can effectively bypass Signal + Telegram + WhatsApp + Confide encryptionhttps://t.co/h5wzfrReyy

— WikiLeaks (@wikileaks) March 7, 2017
Although it may not be entirely accurate, as many cyber security experts were quick to point out.
https://twitter.com/chronic/status/839167933947461632
It would appear the documents stated that if a phone was compromised — which is tricky to do — any apps on that phone would no longer be secure. A big difference.
Edward Snowden — the former NSA worker who leaked documents detailing the mass surveillance of US citizens in 2013 — warned however that this means that the CIA is targeting Apple's iPhone system, iOS, and Google's mobile operating system Android.
PSA: This incorrectly implies CIA hacked these apps / encryption. But the docs show iOS/Android are what got hacked – a much bigger problem. https://t.co/Bw9AkBpOdt

— Edward Snowden (@Snowden) March 7, 2017
What else do the leaks show?
The documents have sparked a great deal of interest online, with much speculation over what this means the CIA is capable of. The leak — branded Vault 7 by WikiLeaks — meanwhile raises questions over the security at top US spy agencies.
According to the leaks:
The CIA uses a covert base in the US consulate in Frankfurt to monitor Europe, the Middle East and Africa alongside its Center for Cyber Intelligence in Virginia;
Smartphones and computers are regularly targeted by CIA hackers, and
The CIA can use TVs that appear to be off to monitor people.
Scary stuff.
However, cyber experts were underwhelmed by the information in the documents, with some branding it as "nothing new".
https://twitter.com/chronic/status/839163200897757184
The move by WikiLeaks to post this information will likely spark greater speculation that the group is working in the interests of US president Donald Trump who has been mired in a public row with the US intelligence agencies over his and his administrations links to top Russian officials and spies.
Last year WikiLeaks released the emails of some top US Democratic Party leaders. It's thought the emails were initially acquired by a group working for the Russian government, though this has not been proven.
US intelligence agencies, including the CIA, then accused Russia of meddling in US domestic affairs, aided by Julian Assange and WikiLeaks.