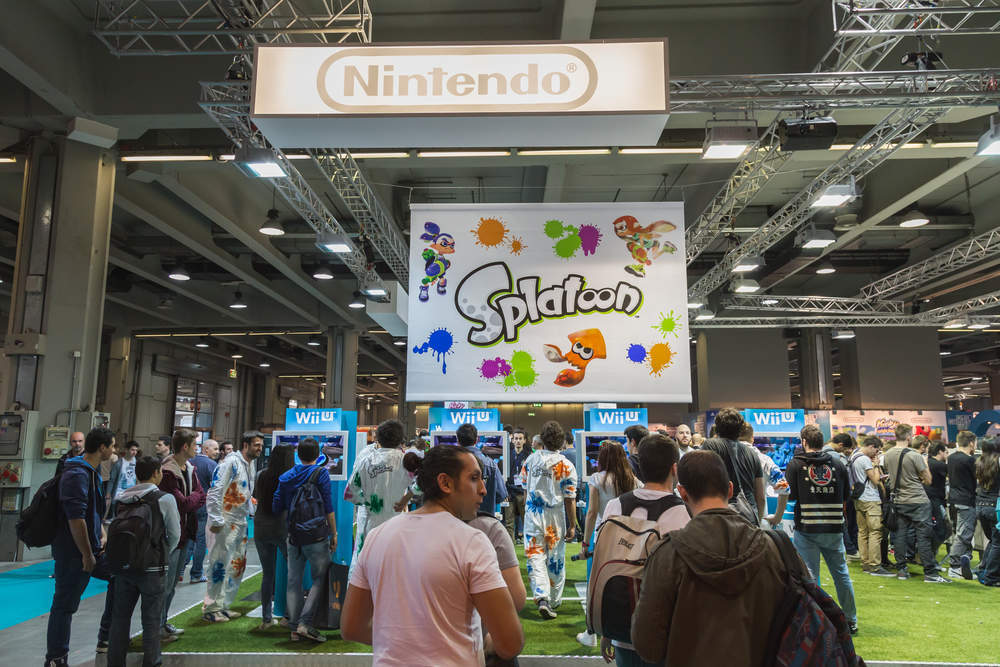 After releasing the incredible Splatoon 2 Nintendo have got to be patting themselves on the back.
It was yesterday confirmed that the sequel to the relatively new IP was the best selling game in July in the US, despite only being released on the 21st of the month.
In the UK it reached the number two position, but it's worth noting that neither of those two figures include digital downloads as Nintendo refuse to release that information.
This means the game could well have performed even better than its thought.
Nintendo had three games in the top seven most-sold games in the US in July.
Splatoon 2 came first with the top spot while The Legend Of Zelda: Breath Of The Wild featured at number three, while the remaster of the Wii U original, Mario Kart 8 Deluxe landed at number seven.
How well do you
really

know your competitors?

Access the most comprehensive Company Profiles on the market, powered by GlobalData. Save hours of research. Gain competitive edge.
Company Profile – free sample
Thank you!
Your download email will arrive shortly
Not ready to buy yet? Download a free sample
We are confident about the unique quality of our Company Profiles. However, we want you to make the most beneficial decision for your business, so we offer a free sample that you can download by submitting the below form
By GlobalData
The Japanese video-games giant behind Mario, Zelda, and Metroid, announced today that Splatoon 2 has joined Breath of the Wild, Mario Kart 8 Deluxe, ARMS, and 1-2 Switch as a first-party game that's sold over a million copies worldwide.
Considering it's been out less than a month, that's no mean feat at all!
In their most recent report, Nintendo confirmed that their newest console, the Nintendo Switch had sold around 4.7m units worldwide.
That means that just over one in every five Nintendo gamers picked up Splatoon 2 in the past month.
Those are some crazy numbers, especially for an IP that only debuted two years ago on a system that was a commercial failure.
So what makes Splatoon 2 so popular? Why are gamers going wild for Nintendo's most major foray into the online shooter genre?
It's a breath of fresh air for the genre
Consider for a second the landscape in gaming for online shooters.
The genre is crowded with the likes of Call Of Duty and Battlefield. Other popular options such as Overwatch and Destiny exist too but they all follow the same basic template.
A player will be playing a first-person game, locked behind the eyes of a gruff adult, shooting at nameless enemies while trying to avoid bullets.
Most of these games emphasize gritty war stories, murky colours, and a general sense of unease.
Splatoon 2 is the absolute opposite.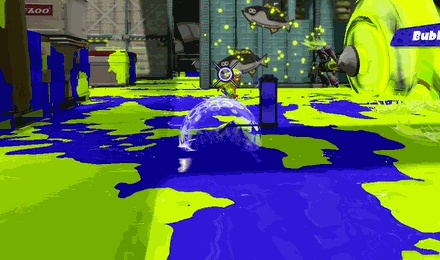 The game is characterised by bright colours and a quirky atmosphere.
You play as an Inkling — a half-human, half-squid creature who can hop back and forth between the two forms.
Instead of shooting at your enemies with assault rifles, you have water pistols, buckets, and rollers filled with paint.
The objective is to cover the map in your team's colour, rather than to take out enemies.
In fact, sometimes, being too focused on taking out your opposite team could distract you from the task at hand!
Rather than competing over who can get the most headshots and kills, you compete to see who is the coolest.
Winning matches earns you money that you can use to buy quirky, hipster-looking outfits to improve your stats, or just to look cool.
Anyone can pick it up and play
Unlike some other shooters, Nintendo has clearly put a lot of energy into balancing the game.
There's no unlockable weapon that guarantees an instant win, there's no uber-powerful characters.
Literally anyone can pick up the game, play with the most basic weapon, and be in with a chance of winning.
Of course, like all great games, Splatoon 2 is simple enough to be immediately understood, but complex enough to allow for depth.
As you play you pick up some little strategies for your favourite weapons and maps.
The more you play, the more you learn, and the game rewards you for putting in the time. But you should remember that no matter how good you get, if you're not careful a brand new player might just take you out.
Even when you play with friends, there's no guarantee you'll all end up on the same team.
This means that no incredible team can ever completely dominate the competition. It's a cunning merging of team playing vs. every man for himself.
It's also really easy to pick up and play (literally, because of the Switch's USP.) You can enjoy a match or two, then log out and still feel like you've made progress.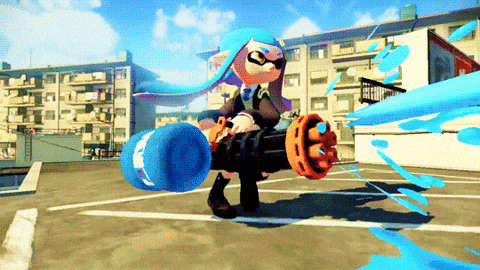 Community is at the heart of the game
Splatoon 2 does feature a couple of single player modes, but there's no doubt that this is a game designed to be played online.
As you walk around the game's main hub you'll encounter other player characters who'll share little bubbles.
These might be text posts, artwork, or just really random (and often hilarious) thoughts.
It's a really fun way of integrating the wider world into the game and you'll be able to find some truly marvelous stuff out there.
In addition, the frequent so-called Splatfests are an ideal way to build the game's community elements.
Players are asked to choose one of two teams (Ketchup Vs Mayo, Ice Cream Vs Cake etc) and then the two sides battle it out on a global scale.
During this time the game's entire interface is changed to really help players feel like they're connected to a wider community.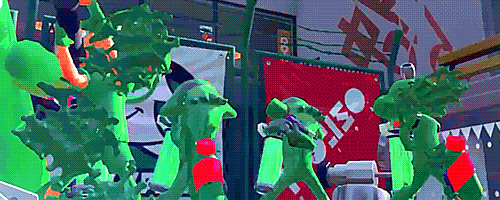 Nintendo aren't stingy with the DLC
Downloadable content (DLC) is still a divisive issue in the video-gaming community.
Some gamers argue that DLC adds interest to the game long after it launches.
Others complain than if DLC was really necessary it shouldn't be added onto the game at a later stage.
Thankfully, Nintendo takes the best approach possible with the idea and gives away free DLC. On the original Splatoon this included new weapons, new weapon classes, and even new stages to battle in.
So far, Splatoon 2′s DLC has taken the form of new weapons every few days. New maps must surely be next, right?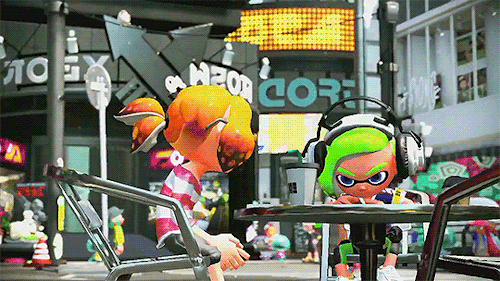 What could still be improved?
As much as Splatoon 2 is a great game and worthy of all the praise it receives, there are still a few areas Nintendo needs to address.
The most pressing issue is the accompanying mobile app which is designed for multiplayer voicechat.
It's a complicated system to say the least and feels incredibly clunky in a game that's otherwise pretty flawless. If you don't play online with friends a lot, it's a non-issue. If you do, it's pretty game-breaking.
Thankfully Nintendo have shown a willingness to fix mistakes they've made in recent years. Fingers crossed.
Either way, Splatoon 2 is the perfect counterpoint to the increasingly moody and dour atmosphere of online shooters. It's fun, it's bright, and it's easy to play!