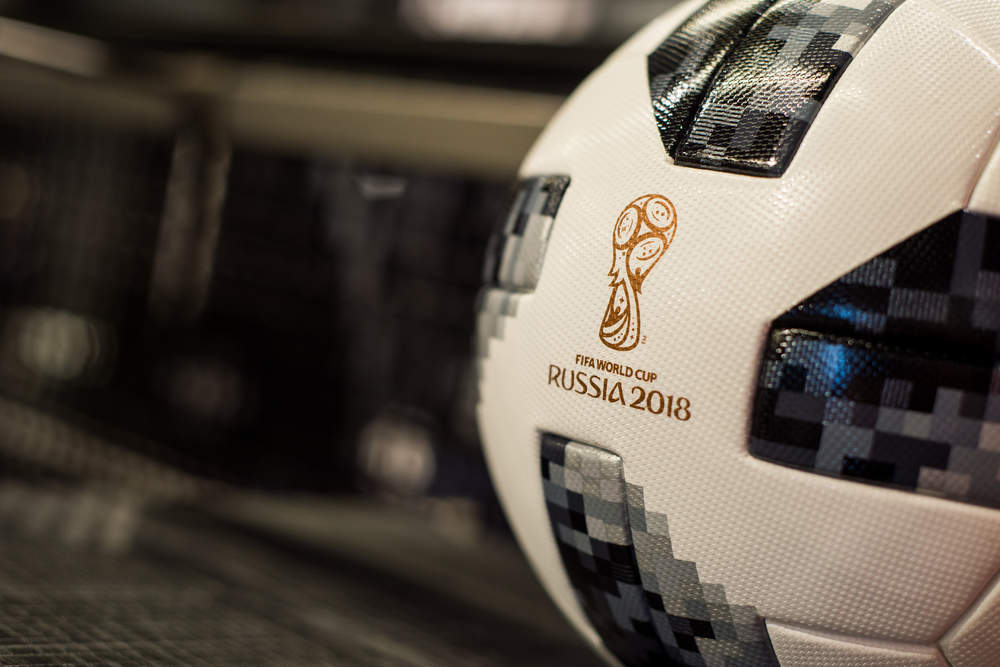 The 2018 World Cup will get underway on Thursday. Host nation Russia will open the tournament by playing Saudi Arabia. As the sport's most prestigious tournament, many of football's best players will be present in Russia to fight to be crowned world champions.
Last week Verdict revealed the World Cup players with the most sponsors heading into the 2018 World Cup. The results were hardly surprising. The likes of Cristiano Ronaldo, Neymar and Lionel Messi led the pack, much like they do on the pitch.
According to data provided by sports market intelligence company Sportcal, sponsors pay out more than $110m annually to have these star names endorse their brands, but could this money be better spent elsewhere?
We turned to sports sponsorship analytics company Hookit for a better idea of how sponsors should be spending their money.
Return on investment
While Neymar ranks highest for the number of sponsors, with a total of 16 active deals, it is Cristiano Ronaldo who provides the most value for his sponsors.
While Barcelona's Lionel Messi made more than any other footballer in 2017, Ronaldo leads the way for sponsorship earnings. Ronaldo counts 12 brands as his partners. According to Forbes, he earned $47m from endorsements in 2017.
Likewise, he also gives the most back too.
At least $30m of that $47m came from his lifetime deal with Nike, but data provided by Hookit shows that the sportswear brand makes far more from the deal than they put in.
Ronaldo made 33 sponsored posts for Nike on his social media accounts between January and June 2018, which generated 86.8 million interactions and video views. According to Hookit, these posts generate $67.9m in value for the brand. That equates to more than $2m in value per post.
Messi and Neymar make up the top three, generating approximately $1.1m and $1m on average per post for their biggest sponsors.
While Luis Suarez and James Rodriguez might have the more backers, they generate less than Manchester United midfielder Paul Pogba and Brazilian defender Marcelo.
Connecting with football fans
The likes of Cristiano Ronaldo, Neymar and Lionel Messi probably seem like your best bet if you want to connect with football fans ahead of the World Cup. This is certainly the case for companies that want to target large numbers of fans in a short amount of time.
According to Hookit, Ronaldo, Neymar, Messi, Sergio Ramos, Paulo Dybala, Marcelo, Mohamed Salah, Andres Iniesta, James Rodriguez and Philippe Coutinho are the ten World Cup players that fans interact with most.
It is this that has persuaded an army of sponsors (57 between them, according to Sportcal) to partner with these players, in the hopes of profiting from their success. They provide access to more than one billion football fans through their social media channels. However, Hookit data reveals that these brands might have better luck spending their money elsewhere.
These players do provide more interactions that their fellow World Cup professionals. Yet, their posts are only actually reaching a small percentage of their total audience.
Of the top ten, Coutinho provided the best level of engagement, with 5.9% of his 16 million followers interacting with his posts.
Just 0.25% of Iniesta's 73.6 million followers engaged his posts in some way, whether by liking, sharing, commenting or watching.
A more engaged alternative
Many of the names listed above are household names, as well known among those that aren't into the sport as those that are. However, only the most passionate of football fans will have heard names like Alberto Rodriguez, Andrey Semenov and Gustav Svensson.
However, these professionals are actually outdoing the likes of Ronaldo, Messi Neymar on social media.
Rodriguez, Semenov and Svensson rank alongside Saman Ghoddoos, Maximiliano Meza, Omar Hawsawi, Nick Pope, Jonas Hector, Pejman Montazeri and Cristian Pavon for social media engagement. They have less than a million followers between them. However, their fans are far more likely to notice and respond to the things that they post.
Rodriguez, a Peruvian central defender with 73 caps for his country, has made two posts on social media since the start of the year. Those posts received approximately 527 interactions each, meaning around 56% of his fan base engaged in some way.
The tenth most engaging World Cup player, emerging Argentine talent Pavon has an engagement rate of 21.9%. That is 21.5% more than his fellow countryman and arguably the best player in the world, Lionel Messi, who ranks 510th for engagement among the 736 players competing in Russia.
World Cup player social media engagement rate (%)
Essentially, sponsors are choosing quantity over quality, and that doesn't always work out.
These players have proved in the past that just because they have large fanbases, they aren't always the best choice. The reaction to Ronaldo's partnership with Egyptian Steel is a good example of this:
What on earth are you on about?

— ?? Kevito ?? (@yourboykweezy) August 23, 2017
Which World Cup nations should sponsors be targeting?
You would expect the most passionate of footballing nations to attract the most support ahead of the World Cup. However, if you're expecting England, the home of the world's best football league, Brazil, the tournament favourites, or Germany, the current world champions, you couldn't be more wrong.
Aside from the hosts, the United States will be the most represented team in Russia this summer. Despite having failed to qualify for the prestigious tournament, US-based football fans purchased 90,000 of the 2.4 million available tickets.
However, in terms of social media engagement, Iran surprisingly come out on top. The national team has just 209,000 followers on its social media profiles. That is far less than the likes of England (13 million), Brazil (19.3 million) and Germany (11.7 million). However, Iranian football fans tend to engage far more with their team's posts.
Since the start of the year, Iran has made 432 posts. These generated two million engagements and video views, with approximately 1.56% of their fanbase engaging with each post.
That is far higher than the second most engaging team, Senegal, which has an engagement rate of approximately 0.9%, as well as the third, Tunisia, with an engagement rate of 0.5%.
England and Brazil have an engagement rate of approximately 0.02% according to Hookit.