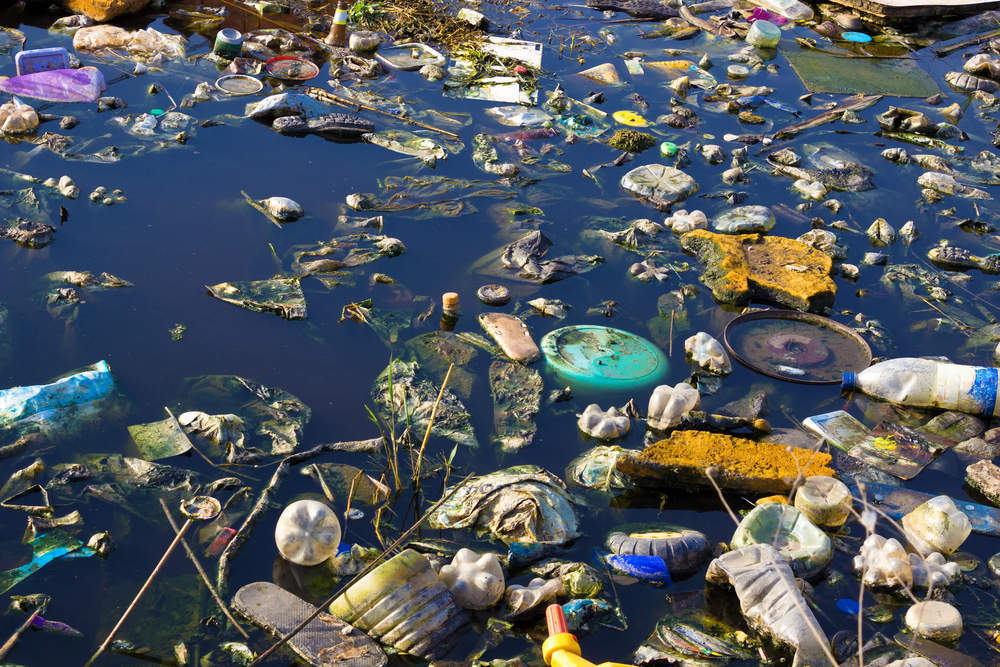 Rivers deposit 2.75 million metric tonnes of plastic into the seas each year, with just ten rivers contributing up to 95% of the world's total waste.
Five of these rivers – including the Yellow River, Hai He River, Pearl River and the Amur River – flow through China. However, the Yangtze, the third longest river in the world, is by far the worst offender.
Of the 2.75 million metric tonnes of plastic waste deposited into the ocean by rivers each year, 1.5 million, or 55%, flows out of the Yangtze.
This figure is according to a study led by Christian Schmidt, a hydrogeologist at the Helmholtz-Centre for Environmental Research, which was recently published in the Environmental Science & Technology journal. The study looked at data on 79 sampling sites along 57 rivers.
The causes
The study concluded that long rivers with large populations living nearby in countries with poor waste management tend to deposit the most plastic pollution, with China a prime example of this.
Schmidt told Verdict:
How well do you
really

know your competitors?

Access the most comprehensive Company Profiles on the market, powered by GlobalData. Save hours of research. Gain competitive edge.
Company Profile – free sample
Thank you!
Your download email will arrive shortly
Not ready to buy yet? Download a free sample
We are confident about the unique quality of our Company Profiles. However, we want you to make the most beneficial decision for your business, so we offer a free sample that you can download by submitting the below form
By GlobalData
"The waste management in these countries is not adequately developed. So rather than being collected and properly disposed, waste ends up in the streets or directly in rivers, or washed into rivers via stormwater drains."
Beginning in Tanggula Mountain on the Qinghai-Tibet Plateau, the Yangtze then flows through a total of 19 provinces on its way to the East China Sea. The Yangtze region (the area surrounding the river's banks) covers almost 450 million acres of land and is home to more than 400 million people, approximately a third of China's population.
The Yangtze river flows through some of China's most densely populated, urban areas, including Shanghai (22 million), Wuhan (9.8 million) and Chongqing (7.5 million).
Dumping ground
China has undergone rapid development over the past 30 years and, since its people adopted a consumerist lifestyle, the country's waste management infrastructure has been unable to keep up.
According to Chen Liwen of environmental group Nature University:
"Plastic waste that has no value for recycling is either burned directly or dumped in waterways and eventually ends up in the sea. This is very common in China's rural areas, where there is no waste management in place."
As a result, there is a plastic concentration of 4,100 particles per cubic metre at the Yangtze river's mouth according to Dutch research group the Ocean Cleanup.
China produces more plastic than any other country according to industry association Plastics Europe, with the nation contributing 29% of the world's total. This is compared with Europe producing 19% and North America's total output being 18%.
China's population is growing by 0.5% on average annually. If it continues at this rate, the country's total population will have reached 1.46 billion by 2028. Should nothing change, it is predicted that more people will result in an increasing amount of waste.
According to Schmidt, the solution is a simple one: stop making plastic or learn to dispose of it more effectively.
Schmidt told Verdict:
"If nothing changes in consumption and waste management, the current inputs will not decrease."
Global consequences
The Ocean Cleanup is a foundation developing technology to extract plastic from the seas. A spokesperson from the group told Verdict: "Because plastic is such a persistent material, the ecological, economic and eco-toxicological effects of plastic pollution are all long-term."
Plastic in our waters can cause a range of problems, the group explained. These include a physical disruption to marine life such as entanglement or ingestion, a chemical impact through the build-up of harmful organic pollutants like PCBs and DDT, as well as an economic impact through damage to fisheries and a reduction in tourism. Likewise, plastic in rivers can also transport harmful species and pollutants further afield.
A sperm whale recently washed up dead on the Australian coast with 30kg of waste in its stomach. However, plastic waste isn't only finding its way into the bellies of marine creatures. A recent study found that 90% of bottled water, taken from locations around the world, contains at least some trace of microplastic.
The World Health Organization told Verdict that the impact of microplastics on human health is unknown due to a lack of research. Yet, at the very least, these findings highlight the persistence of plastics and just how far river waste can reach.
China's war on waste
The problem in China is hard to police, given how much land the Yangtze covers. However, river pollution is causing a lack of clean water that could prove catastrophic to China's people.
China already lacks access to water. Despite the nation holding 20% of the world's population, it contains just 7% of global water resources. In addition, government data released in 2012 showed that 57.3% of water sampled was heavily polluted.
The government pledged to tackle China's water pollution problem through $330 billion of investment in 2014. Officials hope to improve the quality of water by 30% to 50% by 2030.
The Environmental Science & Technology study suggests that little improvement has been made so far. However, China has claimed otherwise.
China's environment ministry confirmed that $100 billion worth of river clean-up projects were launched in the first half of 2017.
Tackling trash
In combination with its own waste, China also took much of the world's unwanted plastic until very recently. The country accounted for 56% of all waste imports in 2016, receiving 7.3 million tonnes of the world's trash.
A lack of recycling capacity means that much of this waste is buried, incinerated or ends up in China's rivers.
In an effort to clean up its act, the country stopped importing waste plastic earlier this year.
The government announced that it was banning 24 types of waste from entering China, including mining debris, household plastics, unsorted paper, and textiles. By cutting the amount of plastic imported into China, the country will be able to focus its resources on tackling its own waste problems.
The import ban has been well-publicised, given the global impact that it has had. Rubbish began piling up at recycling plants around the world in the weeks preceding the ban. However, this isn't the only step that China has taken to reduce waste in the Yangtze river.
Removing temptation
In Yichang, a city that sits on the banks of the Yangtze river, efforts have been made to move factories away from the river's edge in order to stop waste from entering the water.
Authorities have already overseen the demolition of 25 factories, with the city planning to close 109 more by 2020. Likewise, Yichang also passed laws to ensure that no chemical factories can remain within 1km of the Yangtze river.
"By the end of April, all of this will be gone," Li Xianyun, general manager of Tiantian chemical factory, one of the companies being relocated, told Xinhuanet.

"We did not want to move, but it is the right thing to do to reduce pollution in the river."
This is perhaps the biggest indication yet that China cares about waste in its rivers. Tiantian will be relocating to the nearby city of Zhijiang. Prior to relocating, the company paid Yichang approximately $4.4 million in tax every year. However, the city has little fear of pushing its biggest taxpayers away.
"It is like a warrior cutting off a limb to save the body," said Guo Kangxin, director of Yichang's reform and development commission.