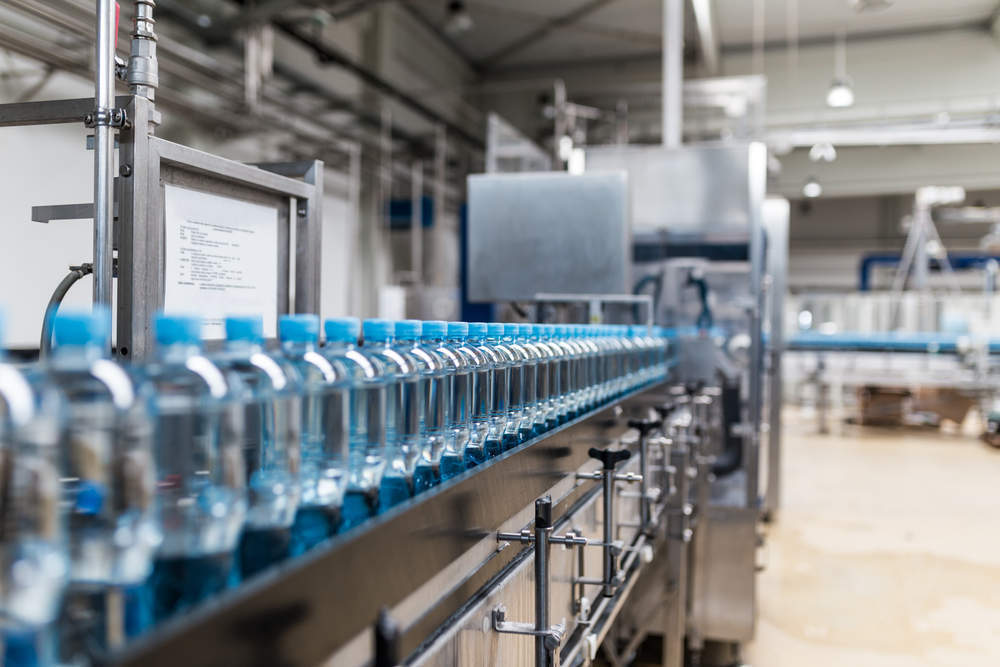 Amid a global plastic waste epidemic which sees rivers deposit 2.75 million metric tonnes of plastic into the sea each year, the waste that doesn't enter the ocean is finding its way into our bottled water.
A new study has found that more than 90% of bottled water produced by popular brands contains tiny pieces of plastic waste, invisible to the human eye, known as microplastics.
Comissioned by non-profit organisation Orb Media, scientists from the State University of New York looked at 259 bottles of water produced by 11 brands. The researchers took bottles from 11 locations in nine countries.
Of the bottles tested, just 17 contained no plastic. They discovered an average of 325 plastic particles per litre of water.
One bottle of Nestlé Pure Life contained 10,400 particles per litre, the study reported.
San Pellegrino was the cleanest option, with the highest number of particles recorded at 74.
Many view bottled water as safer or cleaner than drinking tap water. However, the study found that the concentration of plastic in bottled water was twice as high as in tap water.
The researchers conclude that those drinking bottled water regularly likely consume tens of thousands of microplastic particles each year. The effect that this might have on human health is unclear.
Two companies that the researchers contacted confirmed that microplastics find their way into bottled water. However, they rejected the amounts suggested by Orb's study.
What was said:
Sherri Mason, a professor involved in the study, told the BBC:
"We found [plastic] in bottle after bottle and brand after brand."

"It's not about pointing fingers at particular brands; it's really showing that this is everywhere, that plastic has become such a pervasive material in our society, and it's pervading water – all of these products that we consume at a very basic level."
Why it matters:
The World Health Organization has said that there is no evidence to suggest that microplastics can be damaging to human health. However, these findings do highlight the extent of our plastic waste problem.
It was reported last year that the world has created more than nine billion tonnes of plastic since the 1950s and just nine percent of that had been recycled. Much of the plastic waste that we create ends up in rivers and oceans. Likewise, some countries burn their plastic waste which releases harmful pollutants.
A spokesperson from The Ocean Cleanup, a foundation developing technologies to extract plastic waste from the oceans, told Verdict:
"Because plastic is such a persistent material, the ecological, economic and eco-toxicological effects of plastic pollution are all long-term."
Governments have been making efforts to cut plastic waste in recent years. For example, the UK banned the use of microbeads in health and beauty products in January.
Likewise, China has been cracking down on companies illegally importing waste from elsewhere.
Approached for comment on the findings, a Nestlé spokesperson told Verdict:
"To date, we have not found micro-plastic compounds beyond a trace level in our products and know that false-positives related to compounds naturally present in the water can be an issue."

"Nestlé Waters is at the forefront of further research on micro-plastics and, although no regulatory limits exist, and recent scientific investigations show that they can be present in the air, it is something we continue to monitor and research using state-of-the-art techniques."

"We are open to discuss and collaborate with Orb Media and to work with the wider scientific community to develop a better understanding around test methods and the science behind micro-plastics."