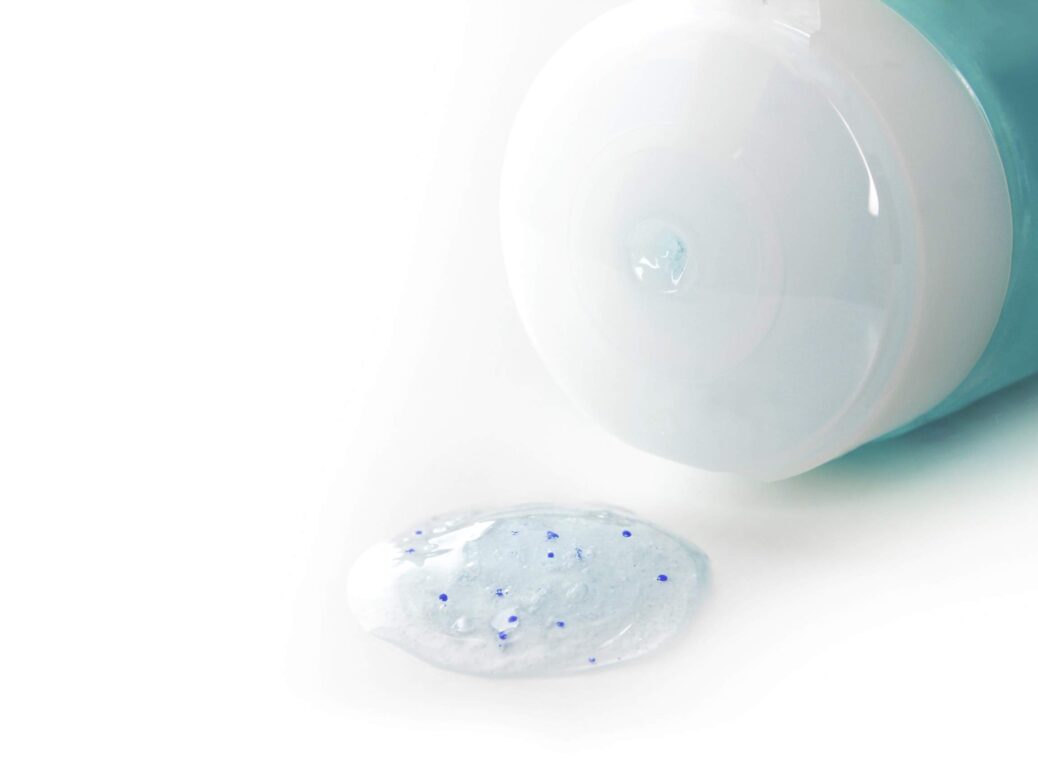 It's taken a few years but the UK government has finally introduced a manufacturing ban on plastic microbeads.
These tiny beads which feature in products such as facial scrubs, toothpaste, and synthetic fabrics have made their mark in waters across the world. They are found everywhere, including in oceans to freshwater lakes and rivers.
"Measurements taken in Europe, South and North America, Africa and Asia show that up to several hundred-thousand particles of microplastic can be found per square kilometre of water," according to Professor Christiane Zarfl of the Centre for Applied Geosciences at the University of Tubingen, Germany.
The particles are highly dangerous for marine animals. Fish are ingesting the microbeads, made up of nylon, polystyrene, and polyethylene, which are then getting into the human food chain. Scientists have warned that the plastics can attract toxins which could be released into people's bodies after they eat the fish.
The plastic microbeads ban is also part of a broader crackdown on plastic pollution in the UK, such as the 5p plastic bag charge.
Speaking about the ban, the UK's environment minister Therese Coffey, said:
"Microbeads are entirely unnecessary when there are so many natural alternatives available, and I am delighted that from today cosmetics manufacturers will no longer be able to add this harmful plastic to their rinse-off products.

"Now we have reached this important milestone, we will explore how we can build on our world-leading ban and tackle other forms of plastic waste."
What does today's plastic microbead ban mean?
The UK government floated the idea of banning microbeads back in September 2016, with a view to a total ban by the end of 2017. It's a little bit behind that deadline, and a few years behind the US. Back in 2015, then-president Barack Obama introduced a ban on products containing microbeads which came into force mid-2017.
Today's plastic microbeads ban focuses on the manufacturing of products. From today, manufacturers of cosmetics and personal care products will no longer be able to use microbeads. Companies such as Neutrogena made steps to ensure they would not be caught out by the ban, by ensuring that all its products would be microbead-free by the end of 2017.
The final step in the UK's ban of the tiny plastics will come into force in July 2018 when it will be illegal to sell products with microbeads.
Dilyana Mihaylova, marine plastics projects manager at Fauna and Flora International, an environmental organisation which campaigned for the ban, said:
"Fauna & Flora International has been working to address the issue of plastic microbead pollution since 2009, and we are delighted that the government took such a clear stand on this issue and that a robust UK microbeads ban comes into force today.

"We hope this ban signals the dawn of a new era in the fight for cleaner, healthier oceans, with the UK leading the way and supporting other countries to ensure that plastic will no longer reach the environment."
For Greenpeace, however, another campaign group involved with pushing for the ban, this is only the start in terms of government action against plastic.
Tisha Brown, oceans campaigner for Greenpeace UK, told Verdict:
"Microbeads were a big warning sign that we'd gone too far with disposable plastic products. They went straight down the drain, into our oceans and up through the food chain, without the slightest chance of being collected and recycled. Whilst not as visible as the plastic bags that used to decorate our trees, they were clearly a mistake and had to go.

But microbeads linger – the ones in our oceans will be there for centuries, and they're still permitted in products other than rinse-off cosmetics. Ultimately we need government action to reduce plastics across the board, and make sure all the plastic we do produce gets recycled."