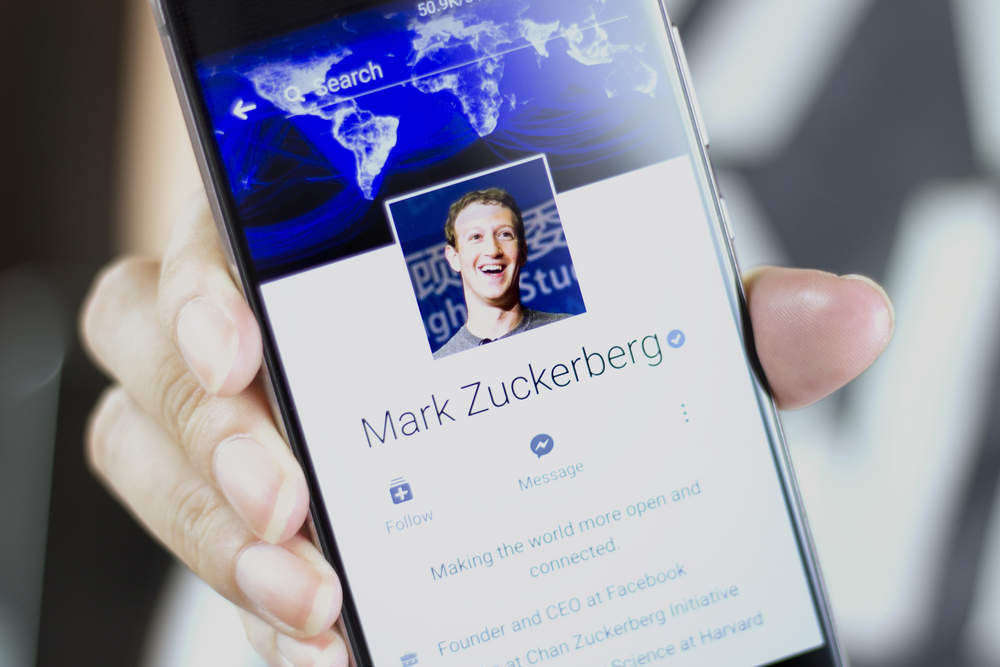 In his first appearance in Europe since the Cambridge Analytica scandal, Facebook CEO Mark Zuckerberg appeared in front of the European Parliament in Brussels to answer questions from 12 members of the European Parliament (MEPs) from various political groups.
Zuckerberg was quizzed on Facebook's role in the dissemination of fake news and the sharing of data relating to 87 million Facebook users.
The testimony was originally going to be a closed-door hearing but after objections from several MEPs the 90 minute session was streamed live online.
This comes after Zuckerberg refused three requests by UK parliament to testify in front of MPs.
Zuckerberg apologised for Facebook being 'used for harm'
As was the case in April's congressional hearing, Zuckerberg was quick to apologise and acknowledge that not enough had been done to address the issue of data sharing. After previously saying that it was 'crazy' to suggest that the platform had influenced the outcome of the 2016 US presidential election, Zuckerberg did not hesitate to assume responsibility.
"It's also become clear over the last couple years that we haven't done enough to prevent these tools from being used for harm as well and that goes for fake news, foreign interference in elections and developers misusing people's information. We didn't take a broad enough view of our responsibility and that was a mistake and I'm sorry for it."
However, much of the proceedings reiterated what was said in Zuckerberg's previous mea culpa, with little new information gained from the most recent interrogation.
Many criticised the meeting for not fully addressing the issues raised.
The chair of the UK Parliament's Digital Culture Media and Sport Committee Damian Collins MP said:
I echo the clear frustration of colleagues in the room who felt the discussion was shut down. It is time that Mr Zuckerberg agreed to appear in front of the DCMS Committee to provide Facebook users the answers they deserve.
Facebook will allegedly comply with new GDPR regulations
Upcoming changes to General Data Protection Regulations (GDPR) in the EU, which will come into force on Friday, were unsurprisingly the subject of several questions.
Zuckerberg confirmed that Facebook would be compliant with GDPR regulations by 25 May.
He said:
We do expect to be fully compliant on May 25th, so in three days from now. We've had a large team working on this inside Facebook to make sure that we're compliant.

At the heart of Europe's new data protection law the GDPR are three important principles, control, transparency and accountability. Now we're going even further to comply with these strong new rules.
However, with the recent news that Facebook has moved 1.5bn users from the legal jurisdiction of its international HQ in Ireland, some were sceptical about the site's commitment to complying. Guy Verhofstadt MEP pressed Zuckerberg over the legality of moving users' data from Ireland to California but the question went unanswered.
Facebook will increase the number of safety and security staff
Reiterating points made to US lawmakers last month, Zuckerberg made several promises concerning steps taken by Facebook to give users more privacy controls and manage data protection.
We are doubling the number of people working on safety and security at our company to more than 20,000 by the end of this year. On top of the investments that we're making in other areas, I expect that these increased investments in security will significantly impact our profitability.
He also said that a number of AI tools aimed at tackling hate speech were in development.
The platform will crack down on fake accounts and apps
Addressing the issue of fake news, Zuckerberg pledged to target fake accounts using AI, citing the French presidential elections in which 30,000 accounts were identified and taken down.
"We're also using new technology including AI to remove fake accounts that are responsible for much of the false news, misinformation and bad ads that people can see on Facebook."
"We're investigating every single app that had access to a large amount of people's information before we locked down our platform in 2014 and where we have concerns we're going to conduct an audit and suspend the app and if we conclude that people's personal data was misused we will ban the app and the developer completely and tell everyone who was affected."
MEPs were left frustrated by unanswered questions
Despite a number of pledges, many were left unsatisfied by Zuckerberg's failure to address certain issues.
With many expecting a far harsher grilling than the one delivered by Congress ahead of the introduction of the GDPR laws, some MEPs were left unsatisfied by Zuckerberg's response.
Many expressed frustration at the format of the questioning, in which several questions were asked at once and then answered by Zuckerberg in one go rather than addressing specific concerns.
This allowed certain questions to be avoided on issues such as the tracking of non-Facebook users, whether Facebook is a monopoly, and how data from Facebook-owned WhatsApp is used. As a result, Zuckerberg appeared to emerge relatively unscathed.
Green Party politician Philippe Lamberts expressed frustration at 'not getting a single answer' to his 'yes or no questions', and alleged that Zuckerberg had chosen the format in order to gloss over certain issues.
Zuckerberg also dodged a question posed by Guy Verhofstadt MEP on whether he wanted to be remembered as 'the genius who created a digital monster'.
Zuckerberg acknowledged that the format meant that some questions went unanswered, saying: "I realise there were a lot of specific questions that I didn't get to specifically answer, but going around and hearing the themes of what people are concerned about, had questions about, I think I was able to address the high level areas in each."
He added that he would 'have someone to come to do a full hearing soon to answer more of the technical questions as well'.
The hearing was described by Damian Collins MP as a "missed opportunity" in which Zuckerberg was able to "cherry-pick his responses and not respond to each individual point".