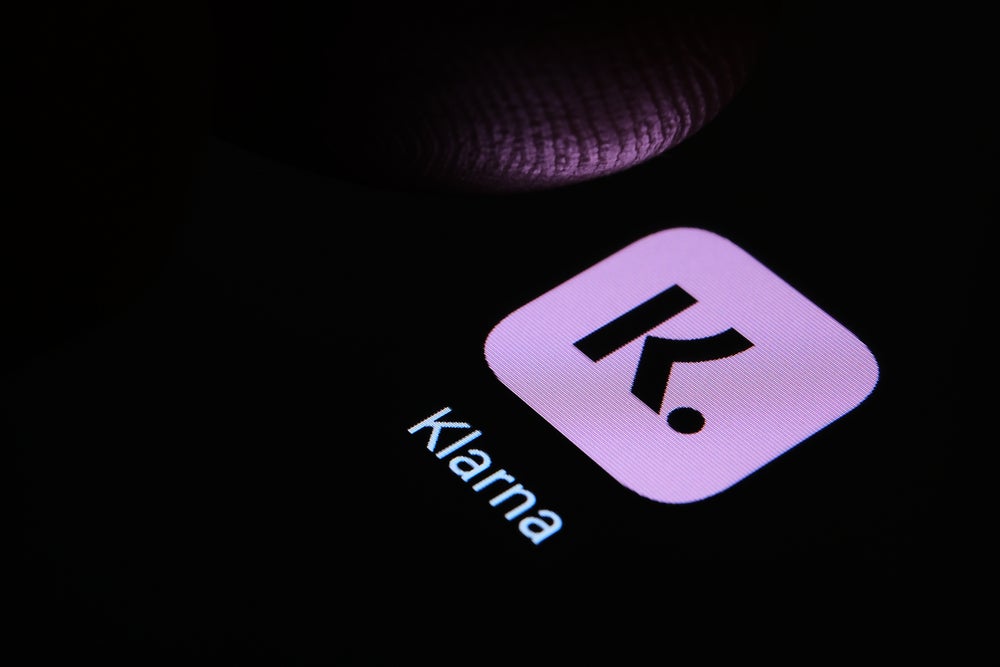 Fintech firms secured huge funding deals in 2022 despite global market turmoil. However, boring down into the 10 biggest capital raises from last year demonstrates how that chaos has still hurt the industry deeply.
Signs of an imminent planet-wide recession piled up in the first quarter of 2022. The Federal Reserve was hinting that it was going to raise interest rates. Russia invaded Ukraine. Political chaos reigned in countries like the UK. At the end of 2022, the cost-of-living crisis had become a fact.
Tech companies have been hurt as a result. Stocks have plummeted. Cashflows have dropped to a crawl. Mass-layoffs have reigned supreme. Even though the fintech industry went from strength to strength during the pandemic, it was not inoculated from these woes.
It's indicative that most of the fintech deals on the list happened at the start of 2022. Given the time-frames needed to secure a capital raise, it is highly likely that many of those cash injections had been in the pipeline for months before they were unveiled to the public.
That being said, research analyst firm GlobalData recorded 1,857 fintech capital raises in 2022. Together they raised a grand total of $91.7bn. However, that was a far cry from the whooping $261.1bn injected into the industry in 2021 across 2,928 deals.
How well do you
really

know your competitors?

Access the most comprehensive Company Profiles on the market, powered by GlobalData. Save hours of research. Gain competitive edge.
Company Profile – free sample
Thank you!
Your download email will arrive shortly
Not ready to buy yet? Download a free sample
We are confident about the unique quality of our Company Profiles. However, we want you to make the most beneficial decision for your business, so we offer a free sample that you can download by submitting the below form
By GlobalData
Not only has the money tap been switched off, but the fintech companies that successfully closed deals in 2022 paint a bittersweet image. A closer look at them reveals an undercurrent of slashed valuations and mass-layoffs.
In the list of the biggest fintech funding deals of 2022, we excluded public listings, such as Indonesian GoTo's float last year, as those usually mark the end of one stage of the startup's journey and the beginning of another, the transition from plucky tech teenager to adult powerhouse if you will.
With all that out of the way, let's take a closer look at the 10 biggest fintech deals of 2022.
FNZ led the charge with $1.4bn top-up
FNZ raised the biggest fintech deal in 2022 by miles. Canada Pension Plan Investment Board and Motive Partners injected a whooping $1.4bn of fresh capital into the wealth management technology firm in February last year. The deal was one of the biggest wealthtech raises ever and valued FNZ at over $20bn.
In a statement, Adrian Durham, founder and group CEO of FNZ, said the deal represented "a resounding endorsement of FNZ's track record and future strategy."
Following the raise, FNZ administered over $1.5tn on its platform for over 20 million customers worldwide. The wealthtech firm said it would use the capital to accelerate "its mission to open-up wealth, empowering all people to create wealth through personal investment, aligned with things they care about the most, on their own terms."
Since making the deal, FNZ has made a number of acquisitions. In January 2023, it announced that it had acquired German credit institution Fondsdepot Bank and US-based wealthtech YieldX.
Checkout.com bagged $1bn in January 2022
Checkout.com kicked off 2022 by securing a $1bn Series D round. The raise pushed its valuation past the $40bn mark, making it Europe's second most valuable tech startup at the time. Swedish buy-now-pay-later (BNPL) business Klarna was the most valuable privately-owned tech startup at the time. The fintech firm had achieved a $45.6bn valuation in 2021.
However, Checkout.com would end up bagging the title and then losing it again during the year. At the time of the raise, though, the venture was jubilant.
The fintech firm's 2022 deal was raised through several investors. The backers included Altimeter, Dragoneer, Franklin Templeton, GIC, Insight Partners, the Qatar Investment Authority, Tiger Global, the Oxford Endowment Fund, and another large west coast mutual fund management firm.
The company markets itself as a "full-stack online platform that simplifies payments processes for large global enterprise merchants."
"At our core, we help enterprise merchants to navigate the complexity of moving money around the world, whether in fiat currency or bridging the gap to Web3," Checkout.com founder and CEO, Guillaume Pousaz said at the time, adding that the company planned to use the cash injection to expand further into the US.
When Swedish fintech Klarna suffered through an $800m down round in July, it not only shaved $6.7bn off its valuation, but also ended up making Checkout.com Europe's most valuable tech startup.
Whatever celebratory mood the news may have elicited would turn up to be short-lived. In November, the Financial Times reported that Checkout.com had told its staff that it was going to lower the price at which employees could exercise their stock options, down from $252 per share to about $64. That put its internal valuation at $11bn.
The news meant that UK neobank Revolut had become the continent's most valuable tech startup by default. The company had a $33bn valuation at the time.
It remains to be seen how long Revolut can hold the title. CEO Nik Storonsky has also claimed that the company is "cash-generating". However, the challenger bank has missed the deadline and two extensions to release its 2021 financial statements yet. So it remains to be seen in what financial health the venture is.
Checkout.com has released its financial results for the UK branch. While the venture has maintained that those results aren't indicative of the global enterprise as a whole, it's clear that at least its UK branch had $13.4m in losses over the 12 months leading to New Year's Eve in 2022. Although, as Sifted pointed out, those losses were 65% lower than in 2020. The lion's share of the losses were due to increased hiring.
Securonix secured $1bn in February 2022
The fintech industry is a wide and sprawling space. It includes everything from buy-now-pay-later (BNPL) startups to regulation technology firm that ensure banks and other fintechs comply with regulation.
Securonix falls into the latter category. Like many cybersecurity firms, the company helps ensure that financial services firms do not suffer any cyberattacks. That fact and the $1bn growth investment it received in February last year have cemented its place on this list.
The raise had been announced earlier and was led by Vista Equity Partners. However, it was expanded in February 2022 when Capital One Ventures, Snowflake Ventures, Verizon Ventures, and Wipro Ventures joined the raise.
"The demand for Securonix has never been stronger," said Sachin Nayyar, CEO of Securonix, at the time. "Strategic partnerships with our customers and partners have been critical to unprecedented market traction, and are key to long-term growth and success.
"The collection of strategic investments and technology partnerships will open new doors for Securonix with broader solution offerings, expanded global footprint, and accelerate our trajectory as one of cybersecurity's next great companies."
nCino closed $925.57m deal
Details about the deal are scarce, but a Form D document filed with the US Securities and Exchange Commission confirms that the transaction has taken place.
The cash injection failed to completely inoculate nCino from the turmoil of the global market. Its stocks have fallen from its $76.41 peak in November 2021 to $26.04 at the time of writing. It is currently trading with a $2.89bn market cap.
In January 2023, it became the latest in a long line of tech companies to have announced layoffs. The Wilmington, North Carolina fintech announced that it would cut its staff by 7%.
CEO Pierre Naudé blamed the headcount trim on the volatile market conditions that has swept over the planet.
Klarna secured $800m
Usually, bagging an $800m funding round would be cause for celebration for fintech firms. However, when Klarna topped up its coffers with that sum last summer, whatever commemoration was made must've had a bittersweet tang.
One year earlier, the Swedish BNPL businesses had become something so unique as a quadradecacorn, a startup worth over $40bn. (And yes, we came up with the word on the day the news broke.) Having secured a $639m funding round led by SoftBank in June 2021, Klarna had not only achieved a valuation north of $45.6bn, but had also bagged the title of being named Europe's most valuable tech company.
Nevertheless, things took a turn for the worse for the fintech firm in 2022. While CEO Sebastian Siemiatkowski has put on a brave face, the BNPL business faced a number of existential threats over the next 12 months.
Not only did it face off against multi-billion rivals like Affirm and Block's Afterpay, it also duked it out against a string of new startups claiming a slice of the BNPL market.
Moreover, incumbent payment firms PayPal and Big Tech businesses like Apple have also elbowed their way into the sector.
Add to that that regulators are increasingly making moves to introduce stricter rules for the industry across the globe plus a drop in online shopping, and it's easy to see how Klarna has been squeezed over the year.
Despite boisterous claims like BNPL giving people who feared credit cards more than death a viable alternative, cracks started to appear in the company façade early in 2022.
First, Klarna sacked 10% of its staff. Then rumours started to circulate that the venture was about to have its valuation slashed to $15bn, $30bn less than its valuation just one year earlier, The Wall Street Journal reported. Klarna dismissed the whispers as "speculation" at the time.
Those rumours proved to be too generous, which brings us back to July 2022, when the fintech firm suffered an $800m down round that shaved Klarna's valuation down to $6.7bn.
Existing investors, namely Sequoia, Bestseller, Silver Lake, and Commonwealth Bank of Australia, as well as new investors including UAE's Mubadala Investment Company and Canada Pension Plan Investment Board (CPP Investments) participated in the fundraising.
Klarna intends to use the new capital mainly to expand its presence in the US market.
Siemiatkowski said: "It's a testament to the strength of Klarna's business that, during the steepest drop in global stock markets in over 50 years, investors recognised our strong position and continued progress in revolutionizing the retail banking industry.
"Now more than ever businesses need a strong consumer base, a superior product, and a sustainable business model."
Still, Klarna has continued to put on a brave face. In January, 2022, it celebrated that the US had now become its biggest market, beating Germany.
Acrisure topped up its coffers with $725m
Insurance is changing. Over the past decade, the industry has been digitalised and challenged by plucky startups with modern ideas of how to insure customers. Covid-19 only accelerated the trend following the abysmal performance of some incumbents.
Acrisure is one of those ventures. With its $725m Series B-2 in preferred equity to fuel its ongoing expansion, the insurtech innovator bagged a place in the list of the top 10 fintech deals of 2022.
The funding brought Acrisure's valuation to $23bn, representing a 31% increase from its last raise in March 2021, according to FinTech Global.
A wholly owned subsidiary of the Abu Dhabi Investment Authority led the round, with participation from Guggenheim Investments on behalf of certain clients and Oak Hill Advisors.
Acrisure said it would use the top-up to purse more acquisitions, grow its tech enabled solutions, increase marketing and brand awareness, and invest in human and technological infrastructure to support its growth.
In January 2022, it announced the acquisition of UK-based Affinity Brokers.
Coda Payments raised $690m in Q2 2022
Coda Payments netted $690m in April 2022. The digital content monetisation platform announced that a consortium of investors had acquired a minority stake in the company. Those investors included Smash Capital, Insight Partners and GIC.
"This investment marks a significant milestone for Coda as we seek to offer content publishers and consumers more monetisation options," said Neil Davidson, executive chairman and co-founder of Coda Payments at the time. "We have spent more than 10 years building the world's leading independent platform for digital content monetisation and are thrilled to welcome Smash Capital, Insight Partners, and GIC as partners as the company embarks on its second decade of growth."
Among other things, Coda Payments is the company behind Codashop, a source of in-game currencies and other premium content for millions of consumers in more than 50 territories worldwide. Developers and publishers can use Codaship to provide customers with access to more than 300 convenient payment methods.
"Accepting payments for mobile games and digital entertainment in emerging markets across the globe is incredibly complex given the number of payment methods that exist, each of which requires time and resources to integrate," said AJ Malhotra, managing director at Insight Partners.
SumUp secured €590m ($621m)
London-based startup SumUp raised a €590m ($621m) funding round in June last year. The raise gave the company an €8bn valuation. Bain Capital Tech Opportunities led the raise. BlackRock, btov Partners, Centerbridge, Crestline, Fin Capital, and Sentinel Dome Partners also participated in the cash injection.
This round was a combination of debt and equity and brings SumUp's total capital raised to €1.5bn.
"SumUp has received consistent support from the global investment community in our mission to help small merchants succeed," said Marc-Alexander Christ, SumUp co-founder and CFO. "We stand by our merchants whatever the circumstance ‒ whether that be Covid or macroeconomic uncertainty."
Cross River Bank bagged $620m
When Cross River Bank secured $620m in March, TechCrunch accurately pointed out that it's not every day that venture capitalists poured millions of dollars into a traditional bank.
But, as the publication also noted, Cross River Bank is also a technology infrastructure provider that powers lending and payments for many fintech firms.
"Cross River is powering the future digital economy and changing lives by reinventing the way financial services are accessed," Gilles Gade, founder, president and CEO of Cross River, said at the time.
"The quality of the investor group and size of our latest funding make this a landmark transaction in the financial technology arena, and will enable us to accelerate the growth of Cross River as the foundation of modern finance."
Private equity firm Eldridge and a16z co-led the raise. Other backers included funds and accounts advised by T. Rowe Price Investment Management, Whale Rock and Hanaco Ventures. Several of Cross River's existing investors and significant partners also participated in the round.
Iron Man bet on 1Password in $620m Series C round
When Iron Man, Black Widow and Deadpool team up to support a startup, then you can bet people take note. Robert Downey Jr, Scarlett Johansson and Ryan Reynolds were among the angel investors backing cybersecurity unicorn 1Password's $620m Series C round in January.
The Toronto-based fintech firm ended up with a $6.8bn valuation following the 2022 deal. ICONIQ Growth led the funding round. Accel, Tiger Global, Lightspeed Venture Partners and Backbone Angels also participated in the raise. As its name suggests, 1Password enables users to securely manage passwords and credentials and is used by more than 100,000 businesses.
GlobalData is the parent company of Verdict and its sister publication