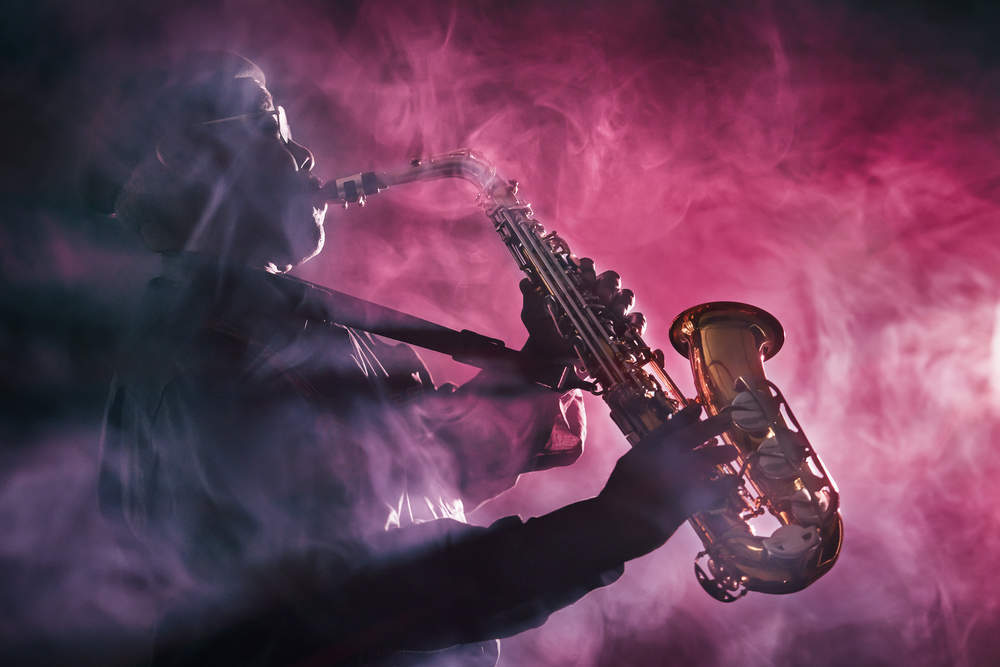 Since its inception in New Orleans in the late 19th and early 20th Century, jazz has never really fallen out of fashion. Jazz bars are, to this day, the best way to see and hear live jazz music.
The music style has been popularised by novels such as The Great Gatsby and The Sun Also Rises, films like Midnight In Paris and La La Land, and of course, by popular jazz clubs themselves.
These venues are often some of the oldest and most renowned in their cities. There's a real pedigree to most famous jazz bars which is never really replicated elsewhere in either performance venues or drinking holes.
Here are just a few of the world's most famous and best bars that jazz fans must visit before they die.
The most famous jazz bars:
While many jazz bars can chart their history back many decades, but not too many jazz bands can. The Old Jazz Band is an exception. Recognised by the Guinness Book Of World Records as the world's oldest jazz band, the six current members play 365 days every year. They've performed for various dignitaries including Ronald Reagan, and even played with a few. Bill Clinton, who plays saxophone, once got up on stage with the group and performed a number with them. These days, the average age of the band is 82.
Having been open since May 1934, Baker's Keyboard Lounge claims to be the oldest jazz bar in the world. There are plenty of quirky features and unique stories about Baker's Keyboard Lounge. The bar is shaped liked a piano and this is supposedly what inspired Liberace to install a piano shaped pool in his house. The venue is also supposedly where Miles Davis decided to kick his drug habit. Legend has it that Davis once stumbled into the club, out of his mind on drugs, interrupted the song that the houseband was playing by getting his trumpet out of a paper bag and playing 'My Funny Valentine' before disappearing into the night. He was supposedly so embarrassed by the incident that he never returned.
How well do you
really

know your competitors?

Access the most comprehensive Company Profiles on the market, powered by GlobalData. Save hours of research. Gain competitive edge.
Company Profile – free sample
Thank you!
Your download email will arrive shortly
Not ready to buy yet? Download a free sample
We are confident about the unique quality of our Company Profiles. However, we want you to make the most beneficial decision for your business, so we offer a free sample that you can download by submitting the below form
By GlobalData
Named in reference to Paris' 'Moulin Rouge' (Red Windmill), The Green Mill Cocktail Lounge might actually be the longest running jazz bar. The venue is said to have opened in 1907. Nowadays its a jazz club and slam poetry venue. The Green Mill is famous for its mob connections. The venue was a favourite of Al Capone and his gang and is rumoured to be connected to other buildings via a series of subterranean passageways, helping Capone and his crew avoid the mob.
The Concorde Club, Southampton – oldest jazz club under the same management in the UK and maybe the world
If there's one thing that becomes clear in researching jazz bars, it's that they don't tend to keep the same owners for long. Jazz bars pass between managers faster than Pokémon cards were passed between 90s schoolchildren. One of the major exceptions is The Concorde Club in Southampton, England. This family run business has been kept in the hands of the Mathieson family since its inception in 1957. The venue was also voted number one for having made the biggest contribution to jazz music in the UK by jazz fans at a 2009 festival celebrating 50 years since Miles Davis' album Kind of Blue.
If you're interested in visiting a famous jazz bar, few are better known than Birdland in New York City. Having been around since 1949, the club has had three separate iterations over the years in three different venues. In that time it was noted in all kinds of places. The venue itself was a fashionable hangout for celebrities in the 1950s, with Frank Sinatra, Marilyn Monroe, Marlene Dietrich, and Judy Garland counted among the patrons.
The club was also popular with writers of the beat generation and has been referenced in many of their literary works. One of the most famous of these reference is in Jack Kerouac's On The Road. In it, the author wrote:  "I saw him wish a well-to-do man Merry Christmas so volubly a five-spot in change for twenty was never missed. We went out and spent it in Birdland, the bop joint. Lester Young was on the stand, eternity on his huge eyelids." It has also been referenced in songs, plays, and even the TV series Sesame Street.
Le Caveau de la Huchette, Paris – appears in La La Land
One can't mention jazz these days without La La Land coming up at least once. Damien Chazelle's Oscar-winning film brought jazz to a whole new generation through it's depiction of Sebastian, a young jazz fan played by Ryan Gosling. By the end of the film, Sebastian realises his dream of owning his own jazz bar. Obviously "Seb's" isn't real, but Sebastian does play at a real jazz bar during the film (in a dream sequence, admittedly but still!) On a trip to Paris, Sebastian is shown performing in the legendary Le Caveau de la Huchette in Paris.
Other noteworthy jazz bars:
These ones aren't necessarily record holders, nor do they have famous film appearances. Still, these jazz bars are well-regarded and popular in their own individual locations. Here's a few great places to visit for some top quality jazz.
Mahogany Hall, New Orleans
One of the most well-known figures in Louisiana history is a woman named Lulu White. A mysterious figure, White was noted for loving jewelry and having an extensive criminal record. She gave various accounts of her past and age but is thought to have been born in Alabama in the late 1860s. Lulu White grew rich as an entrepreneur and brothel madam. Eventually she founded Mahogany Hall, an upmarket brothel. Later in its life, Mahogany Hall became a jazz bar and burlesque venue. The venue still stands to this day and puts on both jazz and burlesque shows for customers in New Orleans. Prostitution is no longer legal so a jazz bar is all that remains of Mahogany Hall's disreputable past.
One of the most famous jazz bars in London, Ronnie Scott's in Soho is always busy. The place was founded in 1959 by famous jazz musician Ronnie Scott and he ran it until his death in 1996, where his friend and co-founder took it on until 2004. The venue has played host to a great many jazz musicians over the years including Ella Fitzgerald, Nina Simone, Chet Baker, and more recently, Jamie Cullum. The venue is also the site of Jimi Hendrix's last public performance in 1970.
The Montmatre was a popular spot from the late 1950s all the way up until 1995. Unfortunately, it closed its doors in 1995 after failing to attract enough business. The Jazzhus reopened as a charitably-funded venture in 2010 and has since gone on to become one of the best jazz bars in Europe. It is widely thought of as 'legendary' in the jazz community and is considered one of the finest places to hear world-class jazz music.
The rue des Lombards in Paris is the city's most famous street for jazz fans. The street is absolutely packed with jazz bars such as Le Baiser Salé and Le Duc des Lombards. However, the first of all the jazz bars to settle on the rue des Lombards in 1983 was Sunset/Sunside. For that reason alone, it is considered one of the best places to see jazz in Paris.
The oldest jazz club in Portugal and quite possibly all of Europe. Having been open since 1948, the club prides itself on having never closed or had its business interrupted. The venue was first opened by radio host Luis Villas-Boas. He helped spread his love of jazz through Portugal on his radio show, 'The Hot Club'. It was through this career that he came to open his own jazz club. Since then, the venue has an almost daily concert programme and is also home to a jazz school where students can learn the fundamentals of jazz.
While all of the other jazz bars on this list have decided to move with the times, the Nightjar in London is one of the few which has remained firmly rooted in the past. The venue is themed around the 1920s, the golden age of jazz. It styles itself after a Great Gatsby-style speakeasy. Still, while the theme of the venue is historical, the cocktail menu and music is bang up to date. Frequently appearing on lists of the best speakeasies in the UK, the Nightjar is not to be missed.
Also, while you're here. If you're into speakeasy bars there's a list of some of the best in the UK.
Founded in 1961, the express purpose of Presevation Hall is designed to protect, preserve, and perpetuate traditional New Orleans jazz. The Preservation Hall band are almost constantly touring and are considered one of the best jazz bands in the world. If you want to hear jazz how it sounded back in the day, this is the place for it.
Of course, these are just a tiny selection of all the jazz bars out there. Almost every major city has a similar bar. Perhaps the most authentic way of discovering jazz is to find it where it naturally occurs.