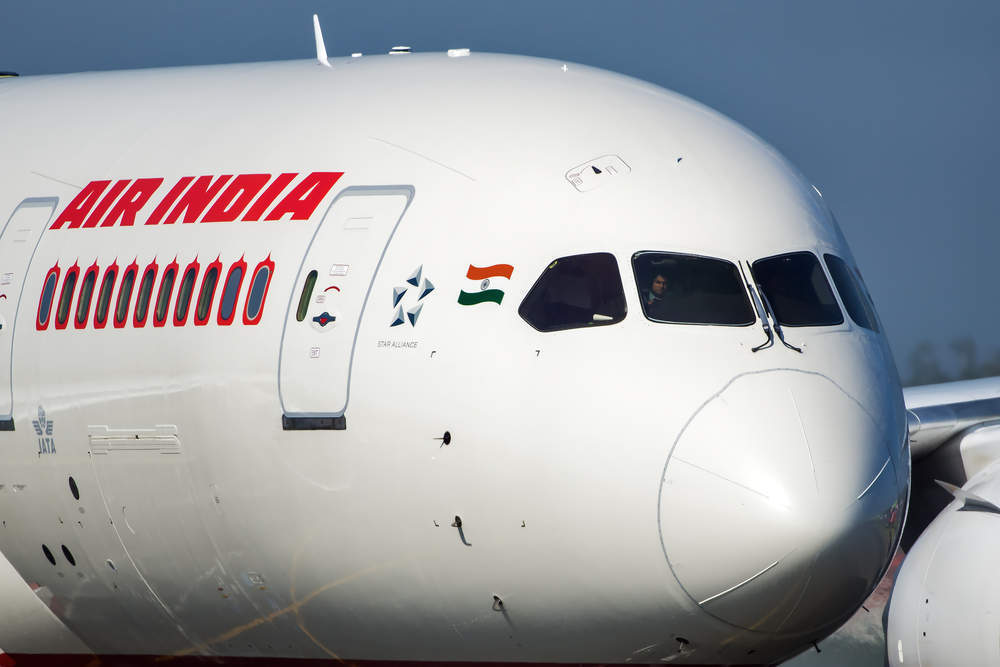 Saudi Arabia has granted Air India permission to fly over the Kingdom's airspace en-route to Tel Aviv reversing of Saudi Arabia's 70 year-old rule forbidding direct flights to Israel.
The deal was announced by Israeli Prime Minister Benjamin Netanyahu yesterday in Washington — however, Air India has said it's waiting for confirmation from Saudi authorities.
Netanyahu said:
Air India signed an agreement today to fly to Israel over Saudi Arabia.
Air India spokesman Praveen Bhatnagar said:
We have not received any confirmation. We have only submitted our request for a flight. We have yet to receive anything from authorities.
Why it matters:
Israeli airline El Al is currently the only direct flight between India and Israel, with a direct flight from Mumbai to Tel Aviv operating three times a week.
As Israel does not currently have an open diplomatic channel with Saudi Arabia, and the Kingdom has closed its airspace to Israeli flights and all direct flights to Israel, requiring routes to detour over the Red Sea and adding two hours to the flight time.
The announcement came following talks with US President Donald Trump to discuss Iran, peace negotiations between Israelis and Palestinians, and US plans to move their embassy in Tel Aviv to Jerusalem.
The decision to move the US embassy was announced by Trump in December and fired up tensions among Palestinians and Arab states who view Jerusalem as a key Islamic holy site, and a dismissal of Palestinian's claim to east Jerusalem as a capital of a future Palestinian state.
Background:
In February Air India aviation officials said that Riyadh had agreed to a deal for Air India to begin offering direct flights from Tel Aviv to New Delhi three times a week from March 20, Israeli media reported.
Netanyahu is facing allegations of corruption at home, arrived in Washington yesterday for a five-day visit, his fifth meeting with Trump in the last year.
Trump has pledged to broker the  "ultimate peace deal" between Israelis and Palestinians after more than 70 years of conflict, for which he has enlisted his son-in-law Jared Kushner as Middle East peace envoy.
Kushner attended some but not all of the White House meetings with Trump, Netanyahu said.