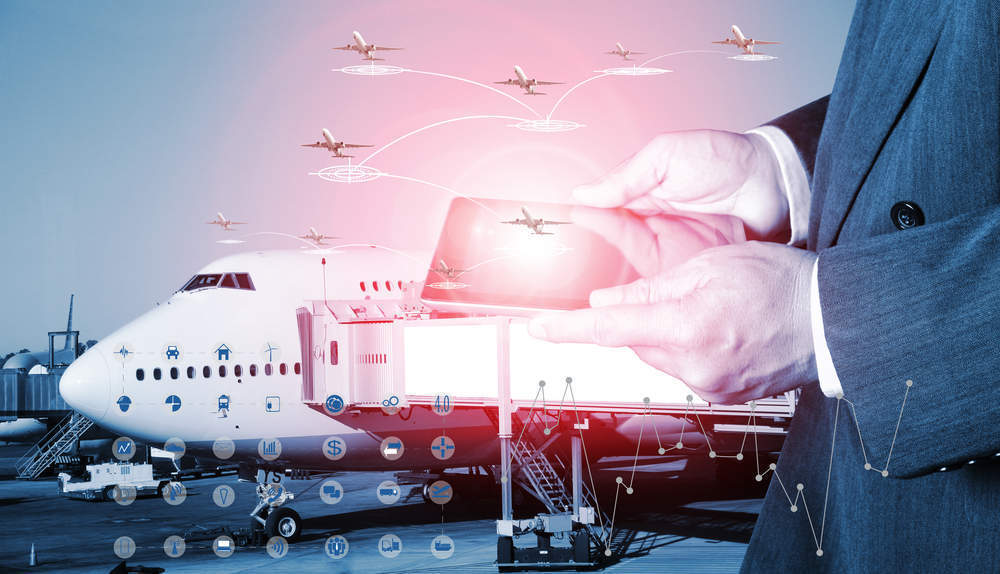 The airlines industry is set to witness a dramatic improvement in data transmission between players as blockchain technology adoption begins.
The usage of blockchain technology, initially developed for cryptocurrencies, has advanced in recent years and today the airlines industry is also showing greater interest in it.
The industry often suffers from airlines not adequately sharing flight data, resulting in flight delays as well as the information being displayed on an airport's Flight Information Display Systems (FIDS) differing from that seen on a specific airline's smartphone app.
Therefore in 2017, the transport communications company SITA announced that it was initiating a new project in collaboration with the International Airlines Group (the parent company of airlines such as British Airways and Iberia), Heathrow Airport Holdings Limited, Geneva Airport and Miami International Airport.
The aim of the project is to establish a "single source of truth".  This will allow FIDS, airline smartphone apps and travel agents to provide the same information to passengers, greatly improving the quality of service.
Adoption of blockchain technology will also allow airlines to significantly reduce the risk of delays as news of any unforeseen event will be made available to all parties potentially affected.
Whilst airlines sharing information with each other is not something new, this information has historically been stored in separate silos meaning that the update of one does not result in the others being updated automatically. Blockchain technology therefore will significantly ease the transmission of information between players operating in the airlines industry.
Blockchain technology will digitise aircraft records
Another area blockchain will have an impact on in the industry are aircraft records. Despite its importance to global transportation and trade, the airlines industry is still remarkably reliant on paper records, making the process of evaluating a plane's maintenance history and further sale/lease an extremely arduous task.
In a study conducted by Deloitte John Maggiore of Boeing was quoted as stating that "90% of all these maintenance records are paper-based … (with) literally millions of boxes of paper-based documents".
Since planes can in their lifetime be sold on to roughly five or six owners, the paper-based nature of the airlines industry means the transfer of information is very time consuming. The adoption of blockchain technology will allow players in the airlines industry to store their planes information in a digitised format, which can also then be easily transferred onto other parties, greatly easing the acquisition and leasing of planes.