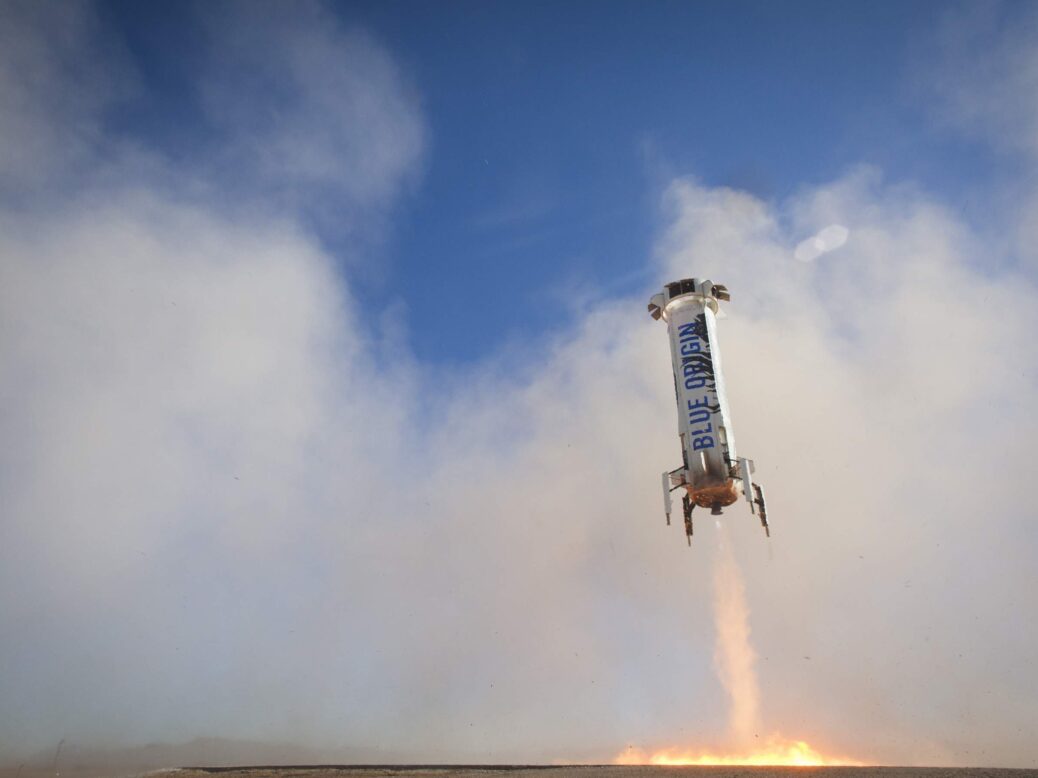 One of the big worries for the future is that humans will destroy planet Earth, filling it up with rubbish and greenhouse gases, so that the planet is no longer habitable.
If, or when, the time comes, we might have to look to the rest of the solar system for a home.
Amazon's founder Jeff Bezos, also founder of rocket company Blue Origin, wants to solve this issue by preparing us for future space colonisation.
According to the Washington Post, Bezos sent a memo to Nasa to urge the agency to back an Amazon-style shipment service to the Moon.
This would deliver gear for experiments, cargo and habitats by mid-2020, with the plan to help enable "future human settlement" on the our lunar companion.
In a statement to the Post, Bezos said:
"It is time for America to return to the Moon. A permanently inhabited lunar settlement is a difficult and worthy objective. I sense a lot of people are excited about this."
Bezos has said Blue Origin's spacecraft, named Blue Moon, could carry around 10,000 pounds of material and fly atop several different rockets in order to make the deliveries to the Moon.
Earlier this week, Elon Musk's SpaceX announced it was planning to fly two private citizens on a trip around the Moon late next year after they paid a "significant deposit".
A statement from SpaceX said:
"Like the Apollo astronauts before them, these individuals will travel into space carrying the hopes and dreams of all humankind, driven by the universal human spirit of exploration."
The citizens will take the trip on the space company's Dragon 2 rocket, which hopes to carry out four missions to the International Space Station this year, three carrying cargo and one carrying crew.
Nasa has signed off on SpaceX's plans, something Bezos is hoping to achieve. He said the first lunar mission could be performed by Blue Origin as early as July 2020, but it could "only be done in partnership with Nasa".
Commercial spaceflight is all the rage at the moment.
Earlier this year it was announced that the UK government wants to launch a new £10m scheme to boost commercial spaceflight in the country. It is estimated the market could be worth an estimated £25bn over the next 20 years.
As well, startups all over the world are taking part in Google's Lunar XPrize, a race to become the first private company to land on the Moon.
Moon Express, the first private company to be given permission to land on the rocky planet, wants to explore the Moon with the view to mining it for resources. It plans to carry out its maiden lunar flight later this year.