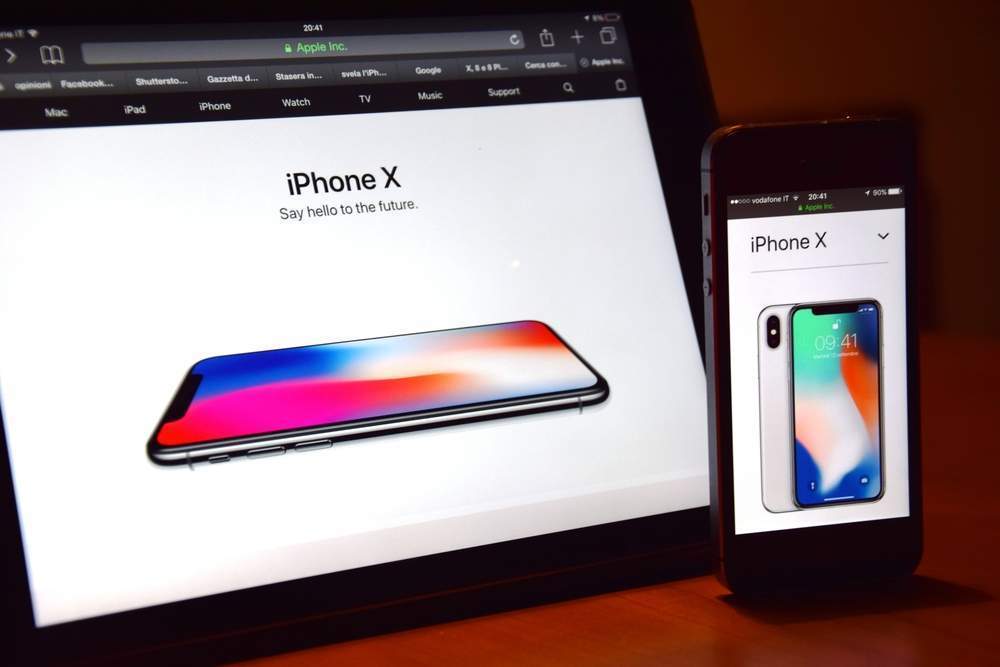 After Apple launched its latest phones, smartwatches, and streaming players last week we went hands on to see how they stack up against the competition.
iPhone X
The iPhone X is stunning, and buyers will find the high price point ($999 or $1149) justified.
The all-screen design necessitated changes to core UI elements and the unlock mechanism, and we found that it worked well in our hands-on demos.
The iPhone 8 and 8 plus are fine upgrades, but they look the same as previous iPhones, which leaves Apple somewhat open to those with lower priced, narrow-bezel phones.
Apple is hoping that its ecosystem is enough to keep people close and anyone unwilling to shell out for the X will be satisfied with the 8 or 8 plus, especially as iOS 11 adds a few nice features like artificial intelligence.
Apple Watch
Thanks to heroic silicon and software efforts, Apple managed to build a $399 cellular-enabled Watch without bloating the form factor.
Most consumers do not need a near-4G smartwatch, but runners, swimmers, and others who do need connectivity without a phone should be willing to pay Apple (and carriers) for the privilege.
Other smartwatch makers do not come close, and Apple is wisely leaving the $249 Watch Series 1 in its lineup to make life difficult for other fitness bands out there.
Apple TV
Apple TV is getting a 4K and HDR update.
HDR (brighter brights, significantly wider colour range) is more important than 4K, as most consumers can't actually see higher resolution at normal seating distances.
Apple is backing Dolby's superb Vision HDR format along with HDR10 and has gotten most of Hollywood to agree to upgrade their HD movie libraries to 4K HDR with no upcharge from HD.
However, Apple TV 4K device pricing is high ($179 or $199); Roku and Google are in no danger here.
HQ
Apple launched one final product that it is not selling: its new Apple Park headquarters, a $5bn eco-friendly complex.
Apple spent hundreds of millions of dollars on a building – the Steve Jobs Theater – that will only be used for its main purpose a few times a year.
The incredible architecture and lavish attention to detail is intended as a message to press, analysts, and Apple employees that Apple's standards are exceptionally high.
Our conclusion
Apple is unmatched at the high end of the smartphone and smartwatch market, though there is some opportunity for rivals to undercut the iPhone X on price – especially in China.
Nobody can touch Apple in smartwatches.
Apple TV 4K is notable mostly for its support of Dolby Vision and Apple's ability to get Hollywood studios to upgrade their content, but it isn't a disruptive product.