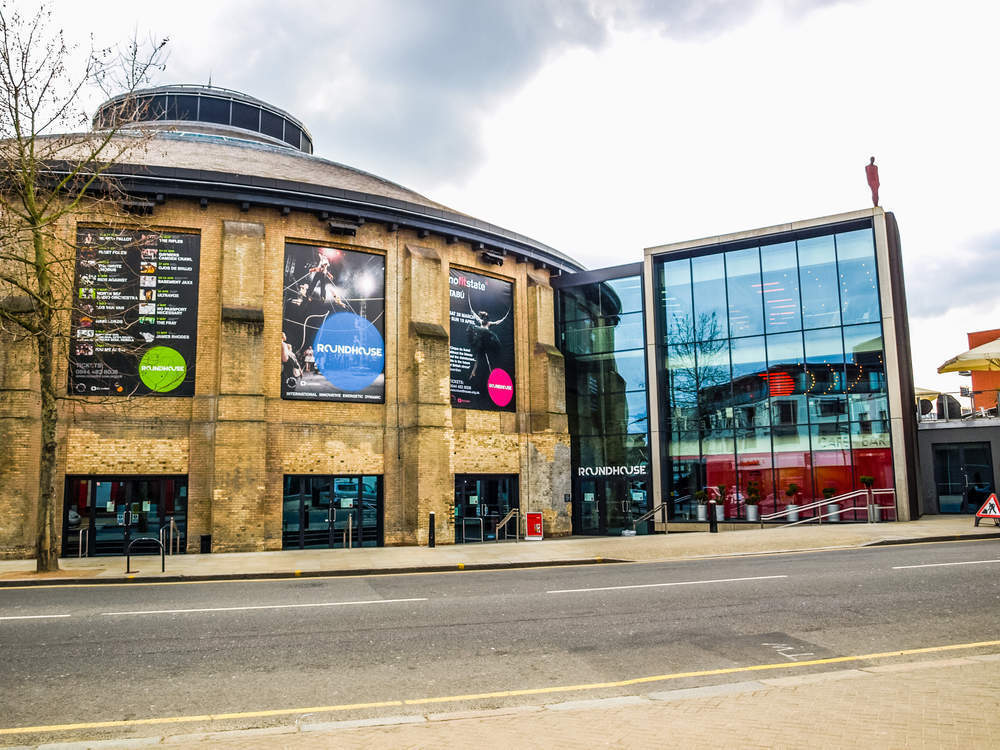 After ten years the Apple Music Festival is no more.
Apple confirmed the news to Music Business Worldwide. The festival has been running since 2007. It was originally the iTunes Festival before becoming the Apple Music Festival in 2015.
The festival was a free event for ticket winners with iTunes accounts.
The festival bought some huge acts to London's Roundhouse venue (as seen above.) Acts included One Direction, the Arctic Monkeys, Lady Gaga, Britney Spears, Robbie Williams, and plenty more.
The festival's USP was that it brought huge, arena sell-out artists to a much smaller, more intimate venue. A concert took place every day with a different artist on each.
Originally the festival took place throughout September but it's been shrunk since 2015. For the past two years the festival has only been on for 10 days.
Why was the Apple Music Festival cancelled?
One unusual aspect of Apple's announcement is that they haven't given a reason for cancelling the festival. Various commenters are coming up with their own reasons as to why the festival is no more. Here's a few of the most popular ideas.
The artists didn't enjoy it
The trouble with holding free concerts is that there's a pretty low barrier of entry. Instead of die-hard fans queuing for hours to get tickets to see their favourite artists, you get vaguely apathetic crowds who happened to win tickets for something they thought "eh, might as well apply".
Many artists have criticised the apathetic crowds over the years.
The most notable example was in 2013 when Arctic Monkeys' front man Alex Turner was heard muttering "wake up" to the crowd.
Music isn't really an interest for Apple anymore
Back in 2007, Apple's iTunes was the epicentre of the music industry.
If anything, Apple was more famous for its MP3 players and iTunes than for their computers. Fast forward to 2017 and the landscape looks very different.
Spotify has taken over as the premier way of consuming music with Apple Music trying to play catch-up.
Apple is more known for their smartphones than their MP3 players, many of which they've discontinued. Maybe it's time to just accept that music isn't Apple's priority any longer.
Apple does still care about live music but of a different sort
Conversely, many are saying Apple is still into live music, just not sponsoring their own festival.
Apple's sponsorship of Lana Del Rey and DJ Khaled at SXSW, and Drake's summer tour have are all as examples of a different focus for live music.
It looks like they'd prefer to judge live music case by case rather than just sponsoring an entire festival.
There are bigger fish to fry
For the past few months, Apple has been investing more and more in original content.
We've already seen their take on James Corden's Carpool Karaoke and a behind-the-scenes documentary about Harry Styles.
Maybe they're focusing on dealing with this so they don't have the time or money to devote to a music festival.
September is already busy enough for Apple
As we commented in our piece about the release of the iPhone 8, September is when Apple releases new phones.
Maybe they've made the decision to avoid any distractions that could take attention away from their latest launch. After all, it is the iPhone's anniversary this year, maybe they have something big planned.
Most likely, the cancellation of the festival is a combination of some or all of these factors. Still, it is a real shame for live music fans in London.