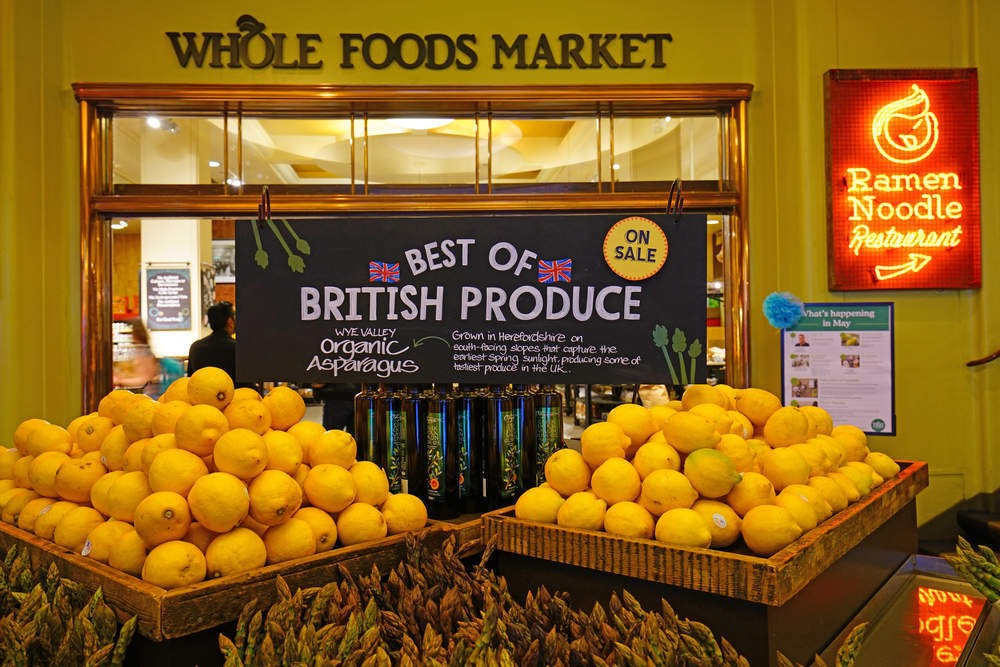 Amazon's purchase of Whole Foods Market has demonstrated its ambition to dominate both online and brick-and-mortar retail.
Many consider the takeover as a risky move by the online retail giant.
Although being known as the first certified organic grocer in the US, Whole Foods has recorded six consecutive quarters of sales decline.
Whole Foods' excessively high pricing is blamed for putting consumers off, leading to reduced foot traffic and eventually sales decline.
So why does Amazon still want Whole Foods?
While the public focuses on the high profile launch of cashier-less grocer Amazon Go, there has been less attention on Whole Foods' new 365 by Whole Foods Market – a more affordable version of the regular store – also adopts a similar concept to Amazon's new addition.
Both include smart shopping technology that is partially or fully automated, and involve smartphone apps as part of the shopping experience.
365 uses an iPad app to replace in-store advice, while Amazon Go completely relies on an app to track and record purchases so that no checkout is required.
Both are aimed at the money-saving culture in the US.
Although 41 percent of people in the US agree their disposable income is increasing, price and promotion remain the most influential factor when it comes to what to buy according to a recent GlobalData survey.
365 by Whole Foods also has the advantage of being associated with Whole Foods' image of being natural, organic, humane, good for animal welfare, and the environment, without having the high price tag the parent brand is infamous for.
It also introduced vegan cafes and craft beer bars which appeal to its core demographic and combine socialising with shopping, while adding a human element to a digital store.
In other words, 365 by Whole Foods has the whole package to appeal to today's tech-savvy, time-poor millennials by offering convenience, health, value, and a multi-sensory experience under one roof.
The attractiveness of 365 might have been a factor in Amazon's purchase of Whole Foods.
Since Amazon Go is still in trial, partnering with a more established brand with a similar concept could minimise risks and strengthen brand identity.
If Amazon Go's futuristic approach to shopping happens to work well with 365's value-driven and hipster-targeting strategy, then Amazon's dream of driving the evolution of grocery retail will come true very soon.