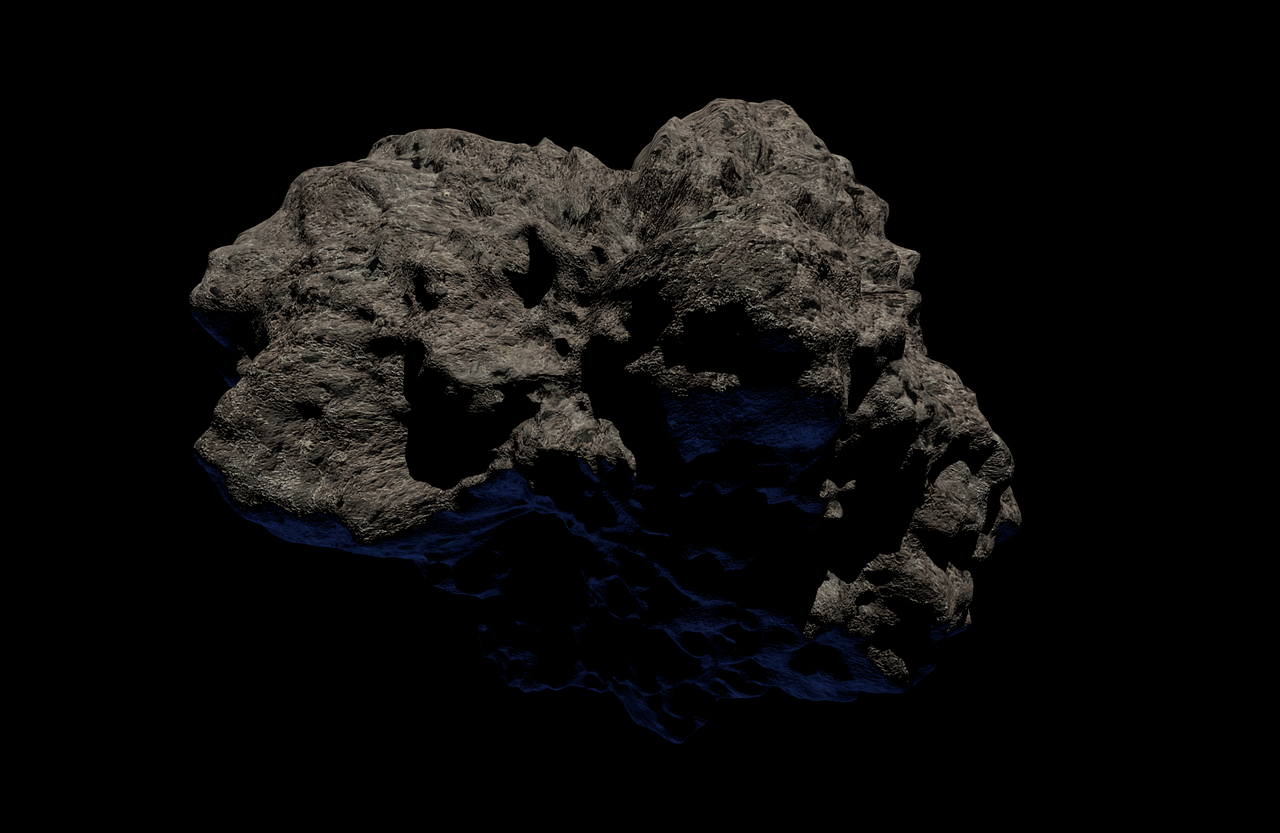 Space: the final frontier: to explore strange new worlds; to seek out new life and new civilizations; to boldly go where no man has gone before—like mining an asteroid.
With some natural resources at risk of becoming depleted on Earth, scientists urgently need to identify new methods of obtaining critical resources, and asteroid mining is one such option.
Because of its exorbitant cost, asteroid mining has until now remained a largely hypothetical project, if not quite something from the realms of science fiction.
Destination Bennu
And yet NASA has already launched its first asteroid sample return spacecraft. OSIRIS-Rex set off on September 8, 2016, to survey the asteroid Bennu.
The spacecraft arrived at Bennu in December 2018 and surveyed the asteroid for more than two years. On October 20, 2020, the craft collected a sample from the asteroid and stowed it in its sample return capsule. 11 months later, it fired its thrusters for 30 seconds on September 21, 2022, to nudge its trajectory toward Earth. All being well, the vehicle is on track to deliver the Bennu sample to Earth on September 24, 2023, completing its seven-year mission. Its reward will then be to travel on an extended mission under the new name OSIRIS-APEX to the asteroid Apophis.
The sample, once delivered, will generate much interest. When OSIRIS-REx collected a sample from Bennu, NASA found that the particles making up Bennu's exterior were so loosely packed and lightly bound to each other that if a person were to step onto Bennu they would feel very little resistance, and might feel akin to stepping into a child's ball pit.
How well do you
really

know your competitors?

Access the most comprehensive Company Profiles on the market, powered by GlobalData. Save hours of research. Gain competitive edge.
Company Profile – free sample
Thank you!
Your download email will arrive shortly
Not ready to buy yet? Download a free sample
We are confident about the unique quality of our Company Profiles. However, we want you to make the most beneficial decision for your business, so we offer a free sample that you can download by submitting the below form
By GlobalData
As an example of the costs involved in asteroid mining, the NASA Bennu mission, despite only being projected to return between 400 grams and one kilogram of material, will have taken seven years and burned off over $1bn when it finally delivers the Bennu samples.
Rocky riches
Despite the astronomical costs involved in asteroid mining, the future rewards are considerable. For example, Asterank, a scientific and economic database of over 600,000 asteroids, which measures the potential value of asteroids that NASA currently tracks, has determined that mining just the top ten most cost-effective targets—those both closest to Earth and greatest in value—would produce a profit of around $1.5trn.
One asteroid, 16 Psyche, a 140-mile/226-kilometer-wide asteroid, could contain a core of iron, nickel, and gold worth $10,000 quadrillion.
Asteroid mining is a long game
But first, NASA must get there. According to Forbes, a Psyche spacecraft was set to launch in August 2022 and arrive at the asteroid in 2026. However, software concerns meant the mission missed its launch window. NASA has now announced a plan to take the 16 Psyche mission forward and targets a launch no earlier than October 10, 2023. Even then, Psyche's delayed launch means it will not get an expected gravity-assisted slingshot from Mars until 2026 rather than 2023.
When it finally arrives at 16 Psyche, the spacecraft will use a magnetometer to measure the asteroid's magnetic field; a multispectral imager to capture images of its surface, data, and geological features; and spectrometers to analyze the neutrons and gamma rays coming from the surface to reveal what the asteroid is made of.
One other thing must also be considered if asteroid mining is to be achieved: the impact on the global economy. According to the Harvard International Review, there is a risk that asteroid mining resources would flood the market, causing a rapid devaluation of global raw materials. Researchers at Tel Aviv University have predicted that a significant global struggle for resources and power would ensue in a world with asteroid mining. In one simulation, a single shipment of space minerals would devalue the price of gold on Earth by 50 percent. An economic final frontier indeed.