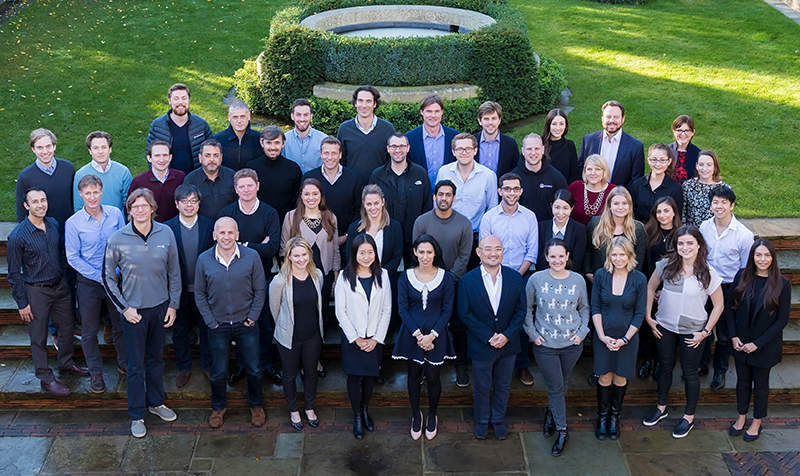 Venture capitalist firm Atomico has raised a $765m fund to invest and champion European technology startups around the world.
Named Atomico IV, the fund is one of the largest investments of its kind in Europe and the company's chief executive and ex-Skype cofounder, Niklas Zennstrom, wants to use it to scale up European projects.
"We've advocated the strength and depth of European tech for over ten years, and Europe is now producing some of the greatest technology companies in the world. With a deep talent pool of engineers and tech hubs springing up from Lisbon to Tallinn, there's never been a better time to be a founder in Europe."
Despite fears over Brexit and how this will affect innovation in the UK and Europe, Atomico believes the European ecosystem and pipeline of new talent has "never been healthier".
According to its recent State of European Tech 2016 report, the region is ripe for tech startups: there are 4.7m professional developers in Europe and over 20 percent of MBA graduates on the continent are going into tech.
At the Stockholm Tech festival in 2016, Zennstrom said he believed the next Facebook will come from Europe, yet in order to for companies to reach this scale they need the right investment and guidance.
Europe has been doing relatively well in terms of startup investment. In 2016 alone, over $14bn was invested in startups across the region however; these were in seed and series A funding, at the beginning of a company's journey.
The new Atomico fund, which will be used to back around 25 startups over the next few years, will take a company from "series A and beyond", to encourage more startups in the region to go global.
The firm now includes a hand-selected team from the likes of Uber, Google, Spotify and Orange. The company says it will use this experience "to coach and push entrepreneurs, hard, in areas where they need help the most."
And this is something Atomico has good form in.
Since launching in 2006, the firm has worked with companies including Supercell, the Finnish gaming development company that created Clash of Clans and Clash Royale, and Klarna, the Swedish e-commerce startup which was valued at $2.25bn in 2015.
Recent acquisitions include the likes of Uniplaces, a UK-based startup focused on helping students find accommodation, and Pipedrive, a CRM and pipeline management tool, based in Estonia.