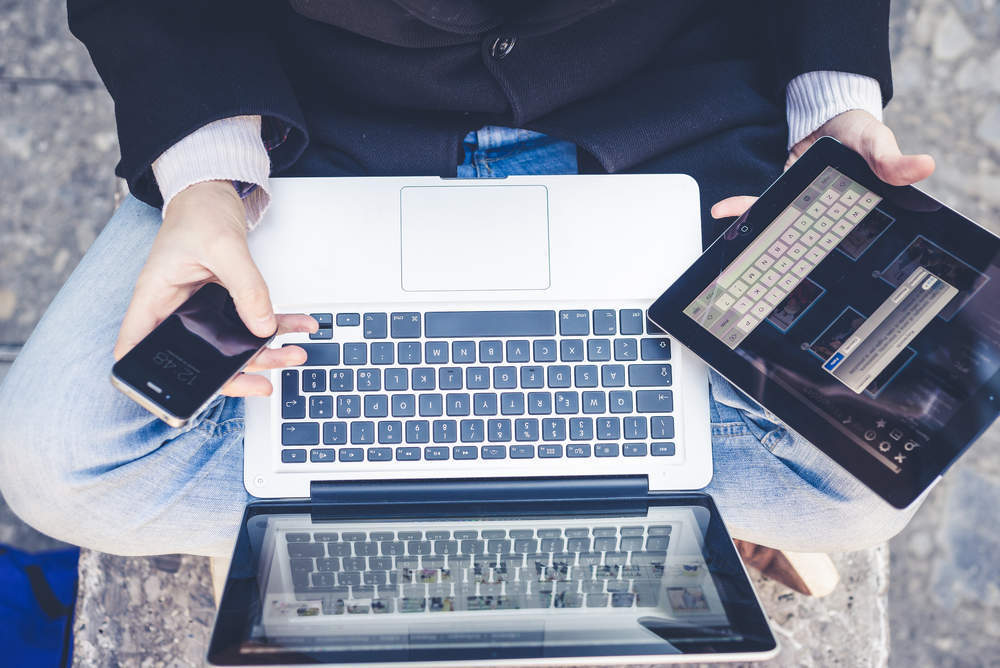 People own more connected devices — whether that's laptops, phones, or tablets — than ever in the UK.
[verdict_chart id="132097″]
The number of internet-enabled devices per person reached a high of 3.5 in the third quarter of this year, up from 3.4 quarter-on-quarter and from 3.1 year-on-year, according to a recent GlobalData survey.
Perhaps unsurprisingly, it's 18 to  24 year-olds who own the most devices with an average of 4.1, while women own more than men, with 3.6 on average, compared to 3.3 for men.
What's driving it?
Smartphone adoption is clearly one of the biggest drivers of device adoption. In the third quarter 76 percent of people said that they owned a smartphone, up from 68 percent year-on-year.
Meanwhile, laptop adoption was just one percentage point higher at 77 percent.
Take up of smart TVs also pushed the average higher, with 39 percent now owning one, up from 34 percent last year.
Meanwhile, fitness bands — such as Fitbit — rocketed to 17 percent, up from 12 percent last year. However smartwatch growth stalled, increasing from just eight percent to nine percent year-on-year.