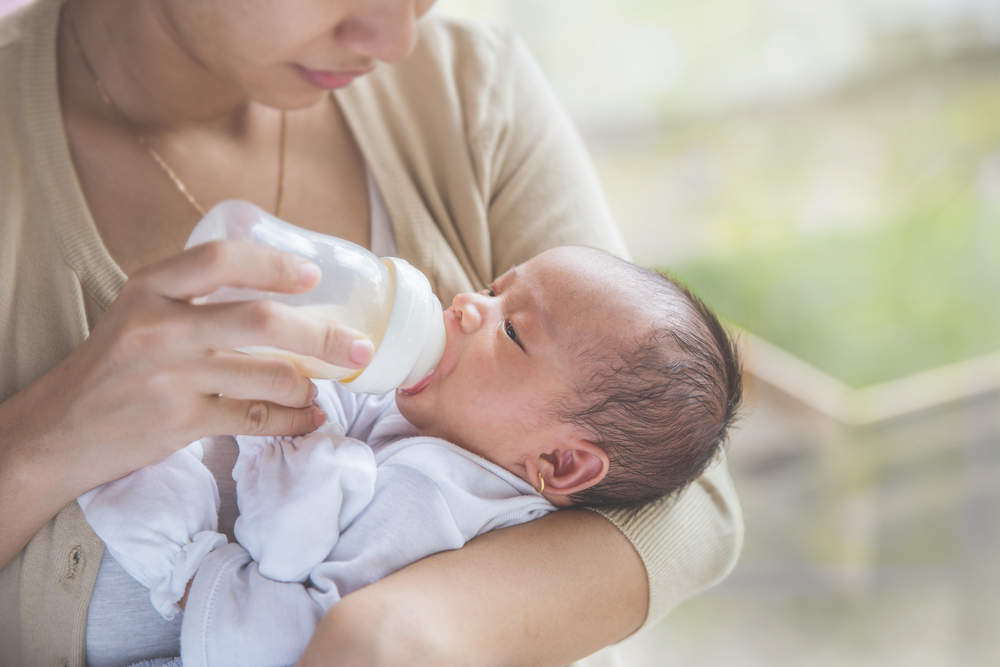 When is comes to baby food even the suspicion of contamination can cause immense damage to the reputation of a company – and be devastating to sales.
That the world's second-largest dairy company and third-largest baby formula maker in France, Lactalis, has had to recall formula worldwide and cease sales can be regarded as little short of a disaster.
Around 7,000 tons of formula sold worldwide under brand names Milumel, Picot and Celia, is potentially contaminated with salmonella.
Though the company notes that the bug can be killed by boiling the milk for two minutes, this is unlikely to be reassuring for anxious parents.
Lactalis — a significant exporter of baby formula which it sends all over the world — is, worryingly, unable to say how much of the affected formula is still unaccounted for.
It has traced the outbreak to a tower used to dry out the milk powder at its factory in the town of Craon in northwest France, and as a precautionary measure has disinfected all of its machinery at the factory.
The immediate concern for the company is to ensure no more affected formula is sold or fed to babies but it will have to soon begin addressing the public relations nightmare.
Rival company Danone's botulism scare of 2013 can give an idea of how much backlash there will be for Lactalis.
Despite tests revealing that it was not botulism but a non-toxic bacteria, Danone estimates the scare caused it to lose €300m in operating profits and €370m in lost sales.
In China alone the damage to its Dumex brand was so bad it was eventually sold off.
With 26 children already reported to have been made ill by consuming the Lactalis formula, the potential losses – both immediate and long term – can only be significantly greater than this.
The worst case scenario is that Lactalis may never fully recover its standing in the baby formula market.
Lactalis is the third-largest baby food company in France, behind Danone and Nestlé, but will inevitably lose market share over the next year or so – with Nestlé the most likely to benefit from the fall.
However, more seriously for Lactalis it is the potential loss of standing in the massive Chinese sector, which is likely to be causing most concern for company executives.
The huge demand for international formula in China is a result of the 2008 melamine scandal, and the consumer's subsequent inability to trust the domestic brands on sale.
Although Lactalis is not yet big in China's baby formula market, the company had recently been looking to expand its reach into Asia.
That particular ambition is now very definitely on hold – possibly permanently.