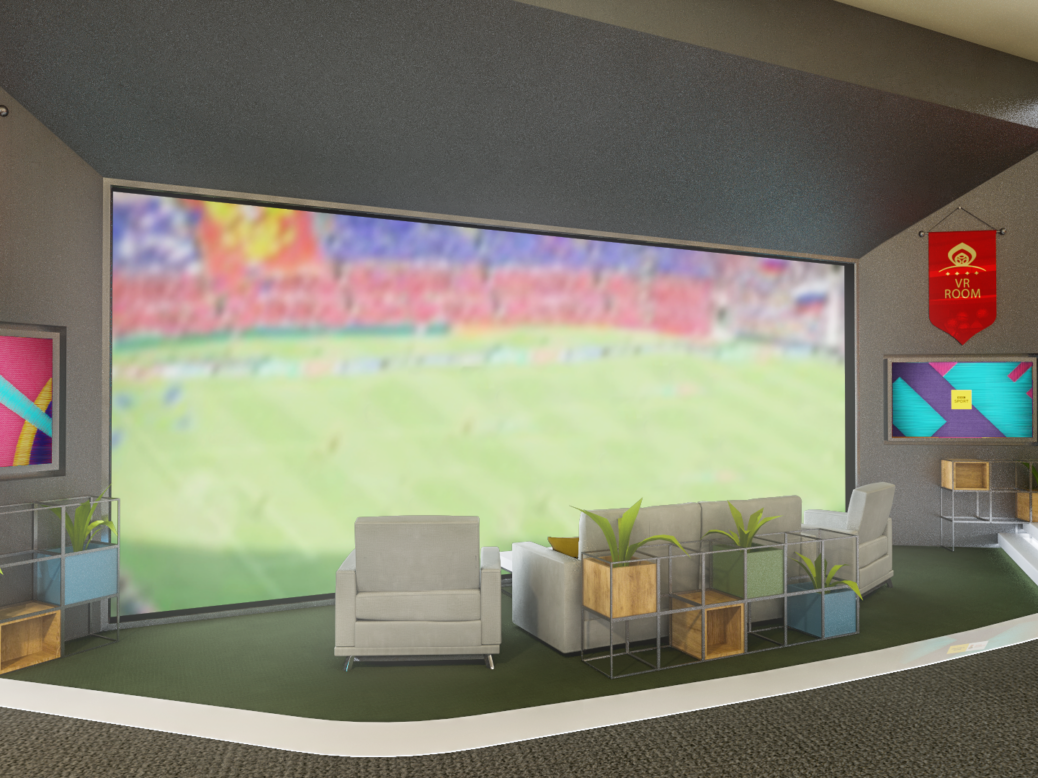 Football fans rejoice. For the first time ever, the BBC will be offering FIFA World Cup 2018 football matches in two novel ways: 4k Ultra High Definition (UHD), and its own virtual reality (VR) feature. World Cup VR has become a reality, if only in a basic form.
Live matches will be available to view in UHD on BBC iPlayer, the company's online video streaming platform, providing tens of thousands of fans with the chance to watch games in unprecedented quality. It is also the first time the BBC will offer World Cup coverage in VR, giving audiences a unique experience.
BBC chief technology and product officer Matthew Postgate said: "The BBC has brought major live broadcasting breakthroughs to UK audiences throughout the history of the World Cup. From the very first tournament on TV in 1954 and England's finest hour in 1966, to the first colour World Cup in 1970 and full HD in 2006. Now, with these trials we're giving audiences yet another taste of the future."
A World Cup VR experience
The BBC's World Cup VR concept will bring audiences live coverage of all 33 matches live on BBC through the BBC Sport VR–FIFA World Cup Russia 2018 app, which is free to download and available on Apple and Android, as well as being compatible with Gear VR, Oculus Go, and PlayStation VR.
This gives anyone with a smartphone (with a gyroscope function) or supported VR headset the opportunity to immerse themselves in their very own luxury private box in a Russian stadium. The World Cup VR app can create the perception that a user is standing in the box or watching the game from the BBC Sport sofa.
Audiences can also access a range of live match statistics that pop up from the VR coffee table, and they can switch their view to choose to sit behind one of the goals to get a better view of the games.
Aside from in-match capabilities, users can watch daily highlights and other on-demand content on the virtual big screens located around the artificial private box.
A chance to watch in High Dynamic Range (HDR) UHD
The second trial will see all 29 of the live World Cup matches on BBC One available in UHD and High Dynamic Range (HDR) on the BBC iPlayer app to a limited number of viewers on a first-come-first-serve basis.
Audiences will require a compatible UHD TV and a high-speed internet connection. The UHD stream will be available on the home screen as soon as live programme coverage begins for that match.
The BBC will use the Hybrid-Log Gamma version of HDR, invented in collaboration with Japanese broadcaster NHK. HDR UHD will devices benefit from enhanced quality, as will Standard Dynamic Range (SDR) UHD devices.
From the trial, the BBC will be able to gather experience and data to help it to optimise and deliver UHD capabilities in the future. It also allows the company, as well as the wider industry, to prepare for future deliveries of large-scale events in high-quality, for larger audiences over the internet.