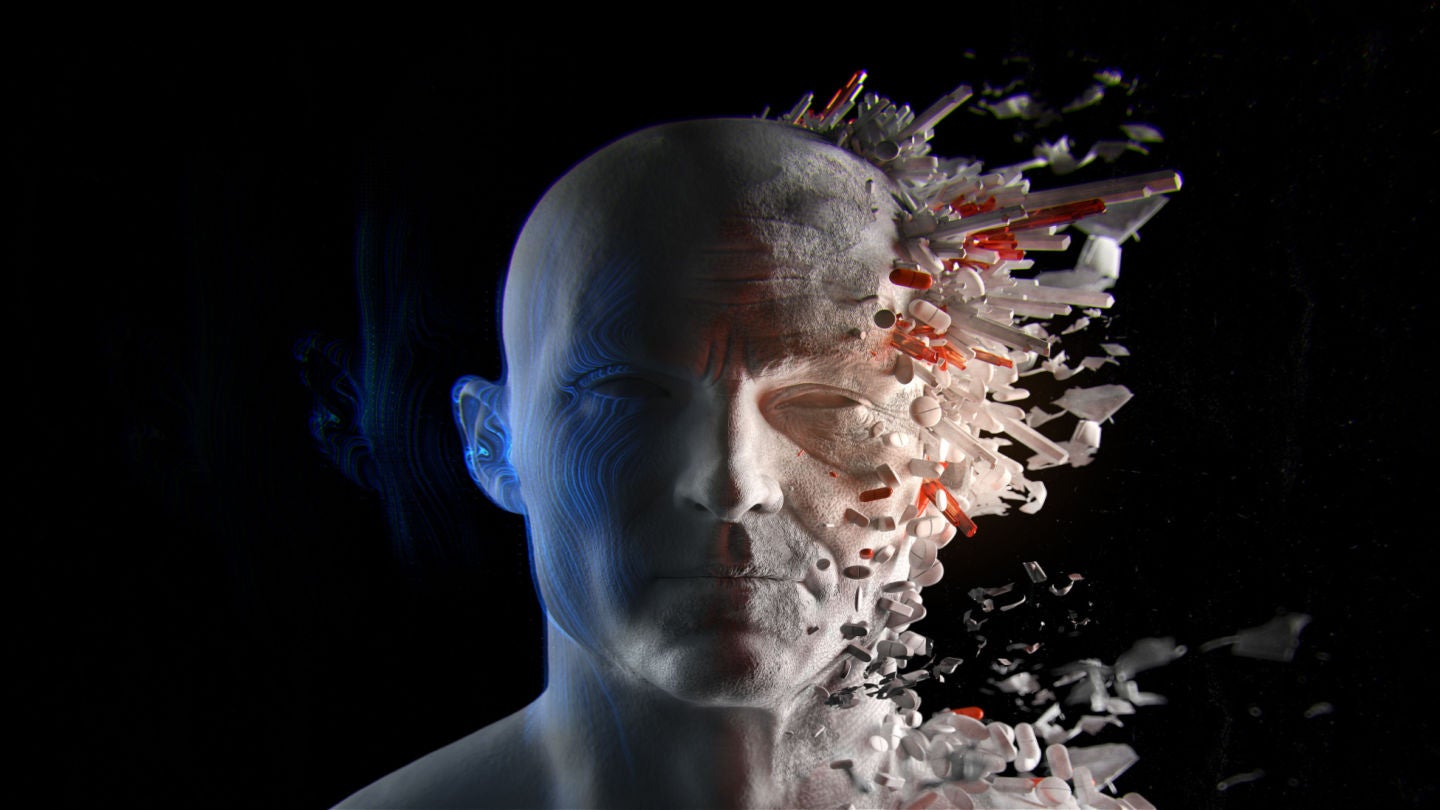 Biohacking is a do-it-yourself biology movement that aims to improve the hacker's health, appearance, performance, and overall well-being. It covers a broad range of techniques from the less invasive practice of intermittent fasting to drastic and invasive procedures, such as the implanting of microchips or injecting of gene-editing enzymes.
As a broader concept, biohacking encourages experimental biotechnology outside the confines of traditional research environments. Away from the hospital and university labs, some biohackers attempt to realize their dreams of becoming superhuman, circumventing what they consider traditional 'flaws', including aging, weight gain, or chronic illnesses.
How did biohacking start?
The biohacking movement in its current branding has been around for more than a decade. However, practices that have been subsumed into its definition, such as meditation and young blood transfusions, have been around for much longer in human history. Individuals and societies throughout time and across the globe have been searching for methods to game their health and live longer. However, what is interesting to talk about now is what exactly is driving communities of biohackers and what trends in wider society they are responding to.
Nothing good is driving biohacking
The reasons for getting into biohacking are varied, from challenging traditional scientific research to exploring alternative medicine, and often to stopping the natural aging process. Some biohackers, known as 'grinders', even seek to become superhuman cyborgs with the sole aim of optimizing their bodies. For example, grinders have previously implanted RFID or NFC chips into themselves, and some have even implanted magnets into the tragus segment of the ear to act as permanent earphones. Beyond the enthusiasm of experimenting biohackers, it appears that much of the progress in the biohacking space is a response to external trends and problems present across many societies.
Tech leaders and tech culture
Like any movement, biohacking has its own leaders, prominent supporters include former Twitter's ex-CEO Jack Dorsey. He practices biohacking on the less invasive and low-tech side with intermittent fasting or fasting completely on a regular basis intended to maintain a healthy weight and regulate his blood sugar levels. In this case, our aspirational view of tech leaders means that endorsement from figures like Dorsey lends greater legitimacy to the biohacking movement and encourages more followers to 'hack' their own bodies.
Alongside individual tech figures, the placing of the tech culture on a pedestal over the last decade and the view of it as a route to success has driven biohacking. The biohacking space mimics tech culture, with its followers looking for innovative shortcuts to what they perceive as good health, enjoying the thrill of problem-solving and distributing their knowledge via online channels, akin to the open-source movements of the tech world.
How well do you
really

know your competitors?

Access the most comprehensive Company Profiles on the market, powered by GlobalData. Save hours of research. Gain competitive edge.
Company Profile – free sample
Thank you!
Your download email will arrive shortly
Not ready to buy yet? Download a free sample
We are confident about the unique quality of our Company Profiles. However, we want you to make the most beneficial decision for your business, so we offer a free sample that you can download by submitting the below form
By GlobalData
While praising or criticizing tech methods of innovation is outside the scope of this article, the fact that tech culture is the face of the biohacking space raises many issues. Most importantly, it gives more power to already influential tech giants and puts focus on the commercialization of biohacks rather than their health consequences or ethics. Thus, we can see the technocratic rule of this age and the pervasiveness of tech hustle culture as driving biohacking. It is a health movement that prioritizes superhuman health for those who can afford it, instead of providing greater equitable access to healthcare for all.
Social media, influencers, and alternative facts
Alongside the leadership of tech CEOs, there is also a whole world of online influencers looking to pioneer biohacking. Social media plays a massive role in all aspects of our lives with regular users expected to grow to approximately 4.4 billion by 2025. The nature of social media, with rampant misinformation and the promotion of alternative facts, makes it the perfect space for biohacking to thrive. A quick search on YouTube, TikTok, or Instagram pulls up dozens and dozens of videos on biohacks and how almost everyone can implement them into their daily routines.
Arguably, the open sharing and democratizing of information are two of the internet's primary missions, but what becomes clear in these videos is the volume of misinformation shared too. There are videos claiming to stop cancer or aging through meditation and even those advocating for extreme body modifications. Much of the social media biohacking space also seeks to commodify health through biohacking products advertised directly to followers, e.g. diet supplements.
Beyond cultivating the market for biohacking, social media itself exacerbates the insecurities that many biohacks claim to address, such as weight gain, muscle growth, and productivity. As exposed by several research institutes and whistleblowers like Frances Haugen, social media is a great contributor to insecurities, especially of regular users. In a social media with increasing trends of productivity hacks, hustle culture, fitness routines, filtered appearances, and rampant unsolicited advice, biohacking has found a home. This is most notable in the circle of male fitness influencers and their communities in which the emotional side of body insecurities can be disguised in the clinical language of biohacking and innovation.
Demographics and pressures on health services
Away from the biohackers themselves, other external factors also add to the growth of the biohacking movement, notably demographic shifts. The demographic mega-trend of our time is rapidly aging and shrinking populations, most prominently in Western Europe and East Asia. This is leading to increasingly costly and unproductive health services across the world that faces growing strain from the common conditions of the elderly and a shrinking talent pool (e.g. nurses, doctors, and hospital auxiliary staff) to meet these needs.
The recent Covid-19 pandemic compounded this issue, with many health providers facing extreme back-logs and a greater fear of mortality in the general public. When existing technology and funding available to health professionals cannot meet the needs of their communities, many people will turn to do-it-yourself health practices, including biohacking. While preventative healthcare and personal responsibility can be valuable, in the case of biohacking and its unverified methods, there can be dangerous outcomes.
We have lost the redeeming qualities of biohacking
Biohacking, especially at its early stages, did present some value. It encouraged a democratizing of scientific knowledge and perhaps an educational avenue for non-health professionals. There have even been universities that set up their own labs for unconventional scientific research, for example, The Pelling Lab at the University of Ottawa, which encourages scientists, engineers, and artists to work together to explore speculative augmented biology projects. However, the majority of biohacking communities, both on- and offline, are inherently resistant to regulation, critical evaluation, and guaranteed safety.
More importantly, the factors contributing to the popularity of biohacking are all symptoms of wider problems we face today, from an over-dependence on social media approval to the growing strain on our health services. And what is more dangerous than the few groups practicing invasive biohacks is the commodification of health and a focus on the optimization of our bodies as if they are corporations. Both governments and their citizens must campaign for more equitable access to healthcare and realize that the true, necessary, and cheaper 'biohacks' involve prioritizing sleep, time in nature, and social support networks.