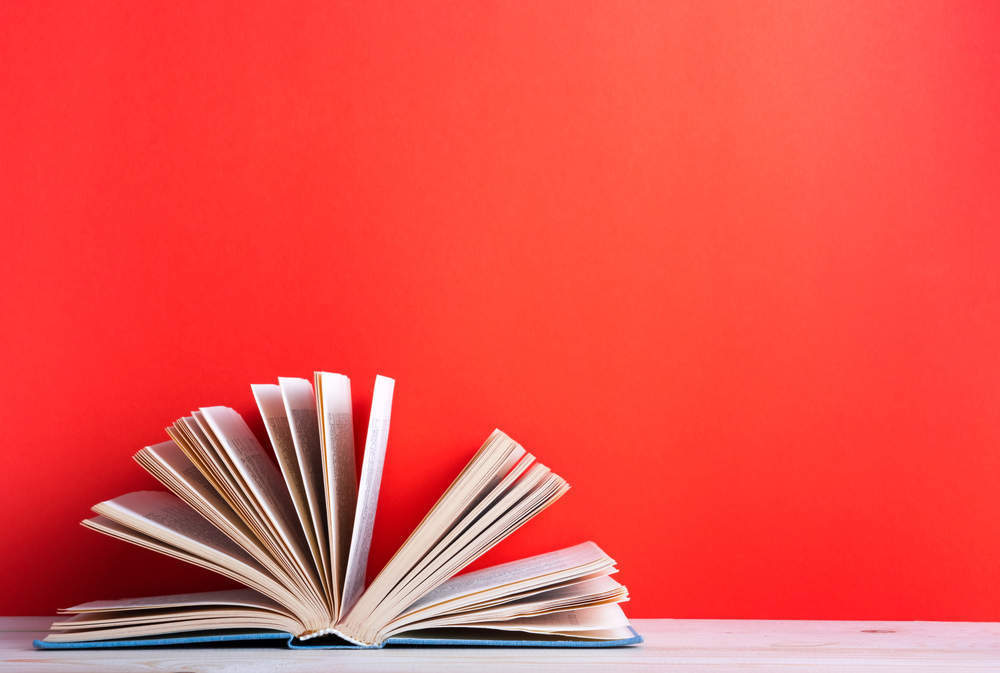 The world is currently shaken as it's been confirmed that George Clooney is finally returning to television. After not appearing on television in any major capacity since 2000, Clooney has confirmed he's returning to the small screen. He's going to appear in a new adaption of Joseph Heller's seminal novel, Catch-22.
Clooney will direct and star in the six-part series for Hulu. So far, it's unconfirmed as to when Catch-22 will air. However, TV development timelines being what they are, it'd be a surprise to see the show before very late 2018. It may even be pushed into early 2019.
However, there are plenty of acclaimed novels being turned into films and TV series in 2018. Here's a few of the books you should definitely read before their respective films arrive. We can't promise that the movies and TV series they spawn will be good, but at least the books are!
We've listed the titles of all the books being adapted, as well as the name of their adaption. The date beneath each is the date the movie or TV series will premiere in the USA. It's worth noting that the majority of TV series do not have a firm release date as of yet. We've also included a summary of the book's blurb from Amazon for each entry.
January:
McMafia: Seriously Organised Crime by Misha Glenny (TV Series: McMafia)
1st January
"A riveting, original and comprehensive account of international crime and a brilliant critique of globalisation's dark side."
How well do you
really

know your competitors?

Access the most comprehensive Company Profiles on the market, powered by GlobalData. Save hours of research. Gain competitive edge.
Company Profile – free sample
Thank you!
Your download email will arrive shortly
Not ready to buy yet? Download a free sample
We are confident about the unique quality of our Company Profiles. However, we want you to make the most beneficial decision for your business, so we offer a free sample that you can download by submitting the below form
By GlobalData
Stratton by Duncan Falconer
5th January
"When an undercover operation monitoring the Real IRA goes horrifically wrong, British Intelligence turn to the one man who can get their agent out: Stratton, SBS operative with a lethal reputation. It's a dangerous race against time: if the Real IRA get to the Republic before Stratton gets to the Real IRA, his colleague is as good as dead.
"But the battle in the Northern Ireland borders is just the beginning. For there can only be one way the Real IRA knew about the British agent: someone within MI5 is tipping them off. A surveillance mission is mounted in Paris to identify the mole but ends in disaster: Hank Munro, US Navy SEAL on secondment, is captured.
"Munro's wife Kathryn is distraught, and her priest Father Kinsella is very supportive. Kinsella, though, is not the holy man he seems, and Kathryn becomes an unwitting part of a deadly Real IRA plan, a terror attack the likes of which London has never seen.
"When Hank is inadvertently kidnapped by terrorists on an SBS 'safe op', Kathryn returns home to America, only to be manipulated by a priest and secret IRA godfather into playing a political role in the negotiations for Hank's release. Unknown to her she is to have a key part in the most destructive terrorist assault in Irish Republican history, one that holds the fate of hundreds of thousands of Londoners in its hands."
Freak Show by James St. James
12th January
"Freak Show tells the story of Billy Bloom, a funny, good-hearted, cross-dressing teen who becomes the new student at an ultra-conservative high school. Although accosted with Bible thumpers, the jocks, the bullies, Billy takes a stand. Determined to be who he is and not bow to peer pressure, he refuses to change his outlandish outfits or behavior. Instead, he decides to run for Homecoming Queen for outcasts and underdogs everywhere."
The works of Philip Dick (TV Series: Philip K. Dick's Electric Dreams)
12th January
A number of Philip K. Dick's works have been adapted for this anthology series. The stories adapted for series one are: The Hood Maker, The Impossible Planet, The Commuter, Sales Pitch, Exhibit Peace, Human Is, The Hanging Stranger, Autofac, Foster, You're Dead!, and The Father-thing.
Horse Soldiers by Doug Stanton (Film: 12 Strong)
19th January
"The Horse Soldiers is the true, dramatic account of a small band of Special Forces soldiers who entered Afghanistan immediately following September 11, 2001 and, riding to war on horses, defeated the Taliban. Heavily outnumbered, they nonetheless succeed in capturing the strategic Afghan city of Mazar-e Sharif, where they are welcomed as liberators as they ride on horseback into the city, the streets thronged with Afghans overjoyed that the Taliban have been kicked out.
"The soldiers rest easy, as they feel they have accomplished their mission. Then the action takes a wholly unexpected turn. During a surrender of Taliban troops, the Horse Soldiers are ambushed by the would-be P.O.W.s and, still dangerously outnumbered, they must fight for their lives in the city's ancient fortress known as Qala-I Janghi, or the House of War."
The Alienist by Caleb Carr
22nd January
"The year is 1896. The city is New York. Newspaper reporter John Schuyler Moore is summoned by his friend Dr. Laszlo Kreizler–a psychologist, or "alienist"–to view the horribly mutilated body of an adolescent boy abandoned on the unfinished Williamsburg Bridge. From there the two embark on a revolutionary effort in criminology: creating a psychological profile of the perpetrator based on the details of his crimes. Their dangerous quest takes them into the tortured past and twisted mind of a murderer who will kill again before their hunt is over."
February:
Altered Carbon by Richard Morgan
2nd February
"Four hundred years from now mankind is strung out across a region of interstellar space inherited from an ancient civilization discovered on Mars. The colonies are linked together by the occasional sublight colony ship voyages and hyperspatial data-casting. Human consciousness is digitally freighted between the stars and downloaded into bodies as a matter of course.
"But some things never change. So when ex-envoy, now-convict Takeshi Kovacs has his consciousness and skills downloaded into the body of a nicotine-addicted ex-thug and presented with a catch-22 offer, he really shouldn't be surprised. Contracted by a billionaire to discover who murdered his last body, Kovacs is drawn into a terrifying conspiracy that stretches across known space and to the very top of society."
Peter Rabbit by Beatrix Potter
9th February
The film will borrow from multiple books in Beatrix Potter's rabbit-based literary universe. The plot for the original is as follows:
"Peter Rabbit goes in the farmer's garden for some radishes. Then, the farmer sees him! Can the farmer catch Peter?"
Annihilation by Jeff VanderMeer
23rd February
"For thirty years, Area X has remained mysterious and remote behind its intangible border – an environmental disaster zone, though to all appearances an abundant wilderness.
"The Southern Reach, a secretive government agency, has sent eleven expeditions to investigate Area X. One has ended in mass suicide, another in a hail of gunfire, the eleventh in a fatal cancer epidemic.
"Now four women embark on the twelfth expedition into the unknown."
Every Day by David Levithan
23rd February
"Each morning, A wakes up in a different body. There's never any warning about who it will be, but A is used to that. Never get too attached. Avoid being noticed. Do not interfere.
"And that's fine – until A wakes up in the body of Justin and meets Justin's girlfriend, Rhiannon. From that moment, the rules by which A has been living no longer apply. Because finally A has found someone he wants to be with – every day."
March:
Red Sparrow by Jason Matthews
2nd March
"A Russian honey trap agent targets a young CIA operative to uncover a senior-ranking mole at the heart of the Russian Intelligence service.
"Dominika Egorov, former prima ballerina, is sucked into the heart of Putin's Russia, the country she loved, and spat out as the twists and turns of betrayal and counter-betrayal unravel.
"American Nate Nash, idealistic and ambitious, handles the double agent, codenamed MARBLE, considered one of CIA's biggest assets. He needs to keep his identity secret for as long as the mole can keep supplying golden information.
"Will Dominika be able to unmask MARBLE, or will the mission see her faith destroyed in the country she has always passionately defended?"
A Wrinkle In Time by Madeline L'Engle
9th March
"When Charles Wallace Murry goes searching through a 'wrinkle in time' for his lost father, he finds himself on an evil planet where all life is enslaved by a huge pulsating brain known as 'It'. How Charles, his sister Meg and friend Calvin find and free his father makes this a very special and exciting mixture of fantasy and science fiction, which all the way through is dominated by the funny and mysterious trio of guardian angels known as Mrs Whatsit, Mrs Who and Mrs Which."
Murder Games by James Patterson (TV Series: Instinct)
11th March
"A serial killer is loose on the streets of Manhattan. His victims appear to be total strangers. The only clue that links the crimes is the playing card left behind at each scene that hints at the next target.
"The killer, known in the tabloids as The Dealer, is baiting cops into a deadly guessing game that has the city increasingly on edge. Elizabeth Needham, the tenacious cop in charge of the case, turns to an unlikely ally – Dylan Reinhart, a brilliant professor whose book turned up in connection with the murders.
"As the public frenzy over The Dealer reaches a fever pitch, Dylan and Elizabeth must connect the clues to discover what the victims have in common – before The Dealer runs through his entire deck."
Drama High by Michael Sokolove (TV Series: Rise)
13th March
"Why would the multimillionaire producer of Cats and Miss Saigon take his limo from Manhattan to the struggling town of Levittown, Pennsylvania, to see a high school production of Les Miserables? To see the show performed by the astoundingly successful theatre company at Harry S Truman High School, run by its legendary director, Lou Volpe! Michael Sokolove, a Levittown native and former student of Volpe's, chronicles the drama director's last school years and follows a group of student actors as they work through riveting dramas both on and off the stage."
Simon Vs. The Homo Sapiens Agenda by Becki Albertalli (Film: Love, Simon)
16th March
"Simon Spier is sixteen and trying to work out who he is – and what he's looking for.
"But when one of his emails to the very distracting Blue falls into the wrong hands, things get all kinds of complicated.
"Because, for Simon, falling for Blue is a big deal.
"It's a holy freaking huge awesome deal."
The Terror by Dan Simmons
26th March
"The men on board Her Britannic Majesty's Ships Terror and Erebus had every expectation of triumph. They were part of Sir John Franklin's 1845 expedition – as scientifically advanced an enterprise as had ever set forth – and theirs were the first steam-driven vessels to go in search of the fabled North-West Passage.
"But the ships have now been trapped in the Arctic ice for nearly two years. Coal and provisions are running low. Yet the real threat isn't the constantly shifting landscape of white or the flesh-numbing temperatures, dwindling supplies or the vessels being slowly crushed by the unyielding grip of the frozen ocean.
"No, the real threat is far more terrifying. There is something out there that haunts the frigid darkness, which stalks the ships, snatching one man at a time – mutilating, devouring. A nameless thing, at once nowhere and everywhere, this terror has become the expedition's nemesis.
"When Franklin meets a terrible death, it falls to Captain Francis Crozier of HMS Terror to take command and lead the remaining crew on a last, desperate attempt to flee south across the ice. With them travels an Eskimo woman who cannot speak. She may be the key to survival – or the harbinger of their deaths. And as scurvy, starvation and madness take their toll, as the Terror on the ice become evermore bold, Crozier and his men begin to fear there is no escape…"
Ready Player One by Ernest Cline
30th March
"It's the year 2044, and the real world has become an ugly place. We're out of oil. We've wrecked the climate. Famine, poverty, and disease are widespread.
"Like most of humanity, Wade Watts escapes this depressing reality by spending his waking hours jacked into the OASIS, a sprawling virtual utopia where you can be anything you want to be, where you can live and play and fall in love on any of ten thousand planets. And like most of humanity, Wade is obsessed by the ultimate lottery ticket that lies concealed within this alternate reality: OASIS founder James Halliday, who dies with no heir, has promised that control of the OASIS – and his massive fortune – will go to the person who can solve the riddles he has left scattered throughout his creation.
"For years, millions have struggled fruitlessly to attain this prize, knowing only that the riddles are based in the culture of the late twentieth century. And then Wade stumbles onto the key to the first puzzle.
"Suddenly, he finds himself pitted against thousands of competitors in a desperate race to claim the ultimate prize, a chase that soon takes on terrifying real-world dimensions – and that will leave both Wade and his world profoundly changed."
Lean On Pete by Willy Vlautin
30th March
"Fifteen-year-old Charley Thompson wants a home; food on the table; a high school he can attend for more than part of a year; and some structure to his life. But as the son of a single father working at warehouses across the Pacific Northwest, he's been pretty much on his own for some time.
"Lean on Pete opens as he and his father arrive in Portland, Oregon and Charley takes a stables job, illegally, at the local race track. Once part of a vibrant racing network, Portland Meadows is now seemingly the last haven for washed up jockeys and knackered horses, but it's there that Charley meets Pete, an old horse who becomes his companion as he's forced to try to make his own way in the world."
April:
Howard's End by E.M. Forster
April
"A heartbreaking and provocative tale of three families at the beginning of the twentieth century: the rich Wilcoxes, the gentle, idealistic Schlegels and the lower-middle class Basts. As the Schlegel sisters try desperately to help the Basts and educate the close-minded Wilcoxes, the families are drawn together in love, lies and death.
"Frequently cited as E. M. Forster's finest work, Howards End brilliantly explores class warfare, conflict and the English character."
You Were Never Really Here by Jonathan Ames
6th April
"Joe has witnessed things that cannot be erased. A former FBI agent and Marine, his abusive childhood has left him damaged beyond repair. So he hides away, earning a living rescuing girls who have been kidnapped into the sex trade.
"Now he's been hired to save the daughter of a New York senator, held captive at a Manhattan brothel. But he's stumbled into a dangerous web of conspiracy and he s about to pay the price."
The Guernsey Literary And Potato Peel Pie Society by Mary Ann Shaffer and Annie Barrows (Film: Guernsey)
20th April
"It's 1946 and author Juliet Ashton can't think what to write next. Out of the blue, she receives a letter from Dawsey Adams of Guernsey – by chance, he's acquired a book that once belonged to her – and, spurred on by their mutual love of reading, they begin a correspondence. When Dawsey reveals that he is a member of the Guernsey Literary and Potato Peel Pie Society, her curiosity is piqued and it's not long before she begins to hear from other members. As letters fly back and forth with stories of life in Guernsey under the German Occupation, Juliet soon realizes that the society is every bit as extraordinary as its name."
Disobedience by Naomi Alderman
27th April
"By the age of 32, Ronit has left London and transformed her life. She has become a cigarette-smoking, wise-cracking, New York career woman, who is in love with a married man. But when Ronit's father dies she is called back into the very different world of her childhood, a world she thought she had left far behind. The orthodox Jewish suburb of Hendon, north London is outraged by Ronit and her provocative ways. But Ronit is shocked too by the confrontation with her past. And when she meets up with her childhood girlfriend Esti, she is forced to think again about what she has left behind."
May:
Sweetbitter by Stephanie Danler
6th May
"Tess is the 22-year-old narrator of this stunning first novel. Moving to New York, a place at the centre of the universe, from a place that feels like 'nowhere to live', she lands a job at a renowned Union Square restaurant and begins to navigate the chaotic and punishing life of a waiter, on and off duty. As her appetites awaken – not just for food and wine but also for knowledge and friendship – Tess becomes helplessly drawn into a dark, alluring love triangle."
Where'd You Go, Bernadette by Maria Semple
11th May
"Bernadette Fox is notorious.
"To Elgie Branch, a Microsoft wunderkind, she's his hilarious, volatile, talented, troubled wife.
"For fellow mothers at the school gate, she's a menace.
"To design experts, she's a revolutionary architect.
"And to 15-year-old Bee, she is a best friend and, quite simply, mum.
"Then Bernadette disappears. And Bee must take a trip to the end of the earth to find her."
Little Women by Louisa May Alcott
13th May
"Originally published in 1868, this book is set against the backdrop of a country divided. The story follows the four March sisters, Meg, Jo, Beth and Amy, on their journey from childhood to adulthood. With the help of their mother, the girls navigate what it means to be a young woman – from gender roles to sibling rivalry, first love, loss and marriage."
June:
Sharp Objects by Gillian Flynn
June
"When two girls are abducted and killed in Missouri, journalist Camille Preaker is sent back to her home town to report on the crimes.
"Long-haunted by a childhood tragedy and estranged from her mother for years, Camille suddenly finds herself installed once again in her family's mansion, reacquainting herself with her distant mother and the half-sister she barely knows – a precocious 13-year-old who holds a disquieting grip on the town.
"As Camille works to uncover the truth about these violent crimes, she finds herself identifying with the young victims – a bit too strongly. Clues keep leading to dead ends, forcing Camille to unravel the psychological puzzle of her own past to get at the story. Dogged by her own demons, Camille will have to confront what happened to her years before if she wants to survive this homecoming."
On Chesil Beach by Ian McEwan
15th June
"It is July 1962. Edward and Florence, young innocents married that morning, arrive at a hotel on the Dorset coast. At dinner in their rooms they struggle to suppress their private fears of the wedding night to come…"
August:
Meg: A Novel Of Deep Terror by Steven Alten (Film: The Meg)
10th August
"Seven miles beneath the Pacific Ocean a prehistoric killer thrives – Megalodon, the 60-foot ancestor of the great white shark. Years ago Jonas Taylor, a palaeontologist and submarine pilot, saw Meg but no one has ever believed him. Now Meg is about to surface and no one is going to be safe."
Crazy Rich Asians by Kevin Kwan
17th August
"When Rachel Chu agrees to spend the summer in Singapore with her boyfriend, Nicholas Young, she envisions a humble family home and time with the man she might one day marry. What she doesn't know is that Nick's family home happens to look like a palace, that she'll ride in more private planes than cars and that she is about to encounter the strangest, craziest group of people in existence.
"Uproarious, addictive, and filled with jaw-dropping opulence, Crazy Rich Asians is an insider's look at the Asian jet set; a perfect depiction of the clash between old money and new money – and a fabulous novel about what it means to be young, in love, and gloriously, crazily rich."
Three Seconds by Anders Roslund and Börge Hellström
17th August
"Piet Hoffmann is the Swedish police force's best undercover operative. Not even his family know of his double identity. Yet when a drug deal with the Polish mafia goes fatally wrong, his secret life begins to crumble around him.
"Detective Inspector Ewert Grens is charged with investigating the drug-related killing. Unaware of Hoffmann's true identity, he believes himself to be on the trail of a dangerous psychopath.
"Hoffmann must desperately maintain his cover; else he is a dead man walking. But, in the doggedly-perceptive Ewert Grens, he has just made the most relentless of enemies."
The Little Stranger by Sarah Waters
31st August
"In a dusty post-war summer in rural Warwickshire, a doctor is called to a patient at lonely Hundreds Hall. Home to the Ayres family for over two centuries, the Georgian house, once grand and handsome, is now in decline, its masonry crumbling, its gardens choked with weeds, its owners – mother, son and daughter – struggling to keep pace. But are the Ayreses haunted by something more sinister than a dying way of life? Little does Dr Faraday know how closely, and how terrifyingly, their story is about to become entwined with his."
September:
The Darkest Minds by Alexandra Bracken
14th September
"A mysterious disease has killed most of America's children. Ruby might have survived, but she and the others have emerged with something far worse than a virus: frightening abilities they cannot control. Pressured by the government, Ruby's parents sent her to Thurmond, a brutal state 'rehabilitation camp', where she has learned to fear and suppress her new power. But what if mastering it is a whole generation's only chance for survival?"
Boy Erased: A Memoir by Garrard Conley (Film: Boy Erased)
28th September
"The son of a Baptist pastor and deeply embedded in church life in small town Arkansas, as a young man Garrard Conley was terrified and conflicted about his sexuality.
"When Garrard was a nineteen-year-old college student, he was outed to his parents, and was forced to make a life-changing decision: either agree to attend a church-supported conversion therapy program that promised to "cure" him of homosexuality; or risk losing family, friends, and the God he had prayed to every day of his life.
"Through an institutionalized Twelve-Step Program heavy on Bible study, he was supposed to emerge heterosexual, ex-gay, cleansed of impure urges and stronger in his faith in God for his brush with sin. Instead, even when faced with a harrowing and brutal journey, Garrard found the strength and understanding to break out in search of his true self and forgiveness.
"By confronting his buried past and the burden of a life lived in shadow, Garrard traces the complex relationships among family, faith, and community. At times heart-breaking, at times triumphant, this memoir is a testament to love that survives despite all odds."
October:
First Man: The Life Of Neil A. Armstrong by James Hansen (Film: First Man)
12th October
"On 20 July 1969, the world stood still to watch 38-year-old astronaut Neil Armstrong become the first person ever to walk on the Moon. Perhaps no words in recent human history became better known than those few he uttered at that historic moment. Upon his return to Earth, Armstrong was honoured and celebrated for his achievement. But he was also misunderstood.
"As authorised biographer James Hansen reveals in this fascinating and important book, it was the act of flying that had driven Armstrong rather than the pull of the destination, from his distinguished career as a fighter pilot in the Korean War right through to his most famous mission.
"Drawing on flight logs, family and Nasa archives and over 125 original interviews with key participants, First Man vividly re-creates Armstrong's life and career in flying, from the heights of honour earned as a naval aviator, test pilot and astronaut, to the dear personal price paid by Armstrong and, even more so, by his wife and children, for his dedication to his vocation. It is a unique portrait of a great but reluctant hero."
The Jungle Book by Rudyard Kipling (Film: Mowgli)
19th October
"The tales in the book (as well as those in The Second Jungle Book, which followed in 1895 and includes five further stories about Mowgli) are fables, using animals in an anthropomorphic manner to teach moral lessons. The verses of "The Law of the Jungle", for example, lay down rules for the safety of individuals, families, and communities. Kipling put in them nearly everything he knew or "heard or dreamed about the Indian jungle"."
November:
How The Grinch Stole Christmas by Dr. Seuss (Film: The Grinch)
9th November
"With a heart two sizes too small, the Grinch is the meanest creature you'll ever meet. He hates Christmas and the whole festive season. But when he hatches a dastardly plot to steal Christmas, he's in for a big surprise!"
December:
Mortal Engines by Phillip Reeve
14th December
"Mortal Engines launched Philip Reeve's brilliantly-imagined creation, the world of the Traction Era, where mobile cities fight for survival in a post-apocalyptic future.The first instalment introduces young apprentice Tom Natsworthy and the murderous Hester Shaw, flung from the fast-moving city of London into heart-stopping adventures in the wastelands of the Great Hunting Ground."
Mary Poppins series by P.L Travers (Film: Mary Poppins Returns)
25th December
The new film is an sequel to the original and will contain a story inspired by the other five works of author P.L Travers about the character.
Unconfirmed release dates:
As mentioned with Catch 22, there's some chance that these series might slip into a 2019 release window. Still, perhaps with a bit of positive thought we might see some of them by 2018!
The Patrick Melrose series by Edward St. Aubyn (TV series: Patrick Melrose)
"For more than twenty years, acclaimed author Edward St. Aubyn has chronicled the life of Patrick Melrose, painting an extraordinary portrait of the beleaguered and self-loathing world of privilege.
"By turns harrowing and hilarious, these beautifully written novels dissect the English upper class as we follow Patrick Melrose's story from child abuse to heroin addiction and recovery. Never Mind, the first novel, unfolds over a day and an evening at the family's chateaux in the south of France, where the sadistic and terrifying figure of David Melrose dominates the lives of his five-year-old son, Patrick, and his rich and unhappy American mother, Eleanor.
"From abuse to addiction, the second novel, Bad News opens as the twenty-two-year-old Patrick sets off to collect his father's ashes from New York, where he will spend a drug-crazed twenty-four hours. And back in England, the third novel, Some Hope, offers a sober and clean Patrick the possibility of recovery. The fourth novel, the Booker-shortlisted Mother's Milk, returns to the family chateau, where Patrick, now married and a father himself, struggles with child rearing, adultery, his mother's desire for assisted suicide, and the loss of the family home to a New Age foundation.
"Edward St. Aubyn offers a window into a world of utter decadence, amorality, greed, snobbery, and cruelty—welcome to the declining British aristocracy."
Vanity Fair by William Makepeace Thackeray
"Brilliant anti-heroine Becky Sharp will do anything to climb to society's loftiest heights and couldn't be more different from her rich, sweet-natured schoolmate, Amelia Sedley. Their parallel lives are marked by love, lust, marriage, fortune and loss, in all their different guises, as they navigate the corrupt circus of upper-class Regency England."
The Woman In White by Wilkie Collins
"Walter Hartright's mysterious midnight encounter with the woman in white draws him into a vortex of crime, poison, kidnapping, and international intrigue. The story is sometimes considered an early example of detective fiction with the hero, Walter Hartright, employing many of the sleuthing techniques of later private detectives. The use of multiple narrators draws on Collins's legal training, and as he points out in his Preamble: "the story here presented will be told by more than one pen, as the story of an offence against the laws is told in Court by more than one witness"."
Good Omens by Neil Gaiman and Terry Pratchett
"According to the Nice and Accurate Prophecies of Agnes Nutter, Witch – the world's only totally reliable guide to the future, written in 1655, before she exploded – the world will end on a Saturday. Next Saturday, in fact. Just after tea…
"People have been predicting the end of the world almost from its very beginning, so it's only natural to be sceptical when a new date is set for Judgement Day. This time though, the armies of Good and Evil really do appear to be massing. The four Bikers of the Apocalypse are hitting the road. But both the angels and demons – well, one fast-living demon and a somewhat fussy angel – would quite like the Rapture not to happen.
"And someone seems to have misplaced the Antichrist…"
A Discovery Of Witches by Deborah Harkness
"When historian Diana Bishop opens an alchemical manuscript in the Bodleian Library, it's an unwelcome intrusion of magic into her carefully ordered life. Though Diana is a witch of impeccable lineage, the violent death of her parents while she was still a child convinced her that human fear is more potent than any witchcraft. Now Diana has unwittingly exposed herself to a world she's kept at bay for years; one of powerful witches, creative, destructive daemons and long-lived vampires.
"Sensing the significance of Diana's discovery, the creatures gather in Oxford, among them the enigmatic Matthew Clairmont, a vampire genticist.
"Diana is inexplicably drawn to Matthew and, in a shadowy world of half-truths and old enmities, ties herself to him without fully understanding the ancient line they are crossing. As they begin to unlock the secrets of the manuscript and their feelings for each other deepen, so the fragile balance of peace unravels…"
War Of The Worlds by H.G Wells
"The narrator of The War of the Worlds is quick to discover that what appeared to be a falling star was, in fact, a metallic cylinder landing from Mars. Six million people begin to flee London in panic as tentacled invaders emerge and overpower the city. With their heat-ray, killing machines, black gas, and a taste for fresh human blood, is there anything that can be done to stop the Martians?"
The Little Drummer Girl by John Le Carré
"In this enthralling and thought-provoking novel of Middle Eastern intrigue, Charlie, a brilliant and beautiful young actress, is lured into 'the theatre of the real' by an Israeli intelligence officer. Forced to play her ultimate role, she is plunged into a deceptive and delicate trap set to ensnare an elusive Palestinian terrorist."
Watership Down by Richard Adams
"Set in the beautiful English countryside of the Berkshire Downs, a once idyllic rural landscape, this stirring tale of adventure, courage and survival follows a band of very special rabbits fleeing the destruction of their home by a developer. Led by a stout-hearted pair of brothers, they leave the safety of Sandleford Warren in search of a safe haven and a mysterious promised land, skirting danger at every turn."
A Very English Scandal by John Preston
"Behind oak-panelled doors in the House of Commons, men with cut-glass accents and gold signet rings are conspiring to murder. It's the late 1960s and homosexuality has only just been legalised, and Jeremy Thorpe, the leader of the Liberal party, has a secret he's desperate to hide. As long as Norman Scott, his beautiful, unstable lover is around, Thorpe's brilliant career is at risk. With the help of his fellow politicians, Thorpe schemes, deceives, embezzles – until he can see only one way to silence Scott for good."
Many of Stephen King's works (TV Series: Castle Rock)
Castle Rock has been referenced in many of Stephen King's books, and appears in more. This television series is set in the fictional town in Maine, and will touch on some of the events from various books in the master-of-horror's universe.
The Haunting Of Hill House by Shirley Jackson
"Four seekers have arrived at the rambling old pile known as Hill House: Dr. Montague, an occult scholar looking for solid evidence of psychic phenomena; Theodora, his lovely assistant; Luke, the future inheritor of the estate; and Eleanor, a friendless, fragile young woman with a dark past.
"As they begin to cope with horrifying occurrences beyond their control or understanding, they cannot possibly know what lies ahead. For Hill House is gathering its powers – and soon it will choose one of them to make its own."
Fahrenheit 451 by Ray Bradbury
"Guy Montag is a fireman. His job is to burn books, which are forbidden, being the source of all discord and unhappiness. Even so, Montag is unhappy; there is discord in his marriage. Are books hidden in his house? The Mechanical Hound of the Fire Department, armed with a lethal hypodermic, escorted by helicopters, is ready to track down those dissidents who defy society to preserve and read books."
The Rook by Daniel O'Malley
"Myfanwy Thomas awakes in a London park surrounded by dead bodies. With her memory gone, her only hope of survival is to trust the instructions left in her pocket by her former self. She quickly learns that she is a Rook, a high-level operative in a secret agency that protects the world from supernatural threats. But there is a mole inside the organization and this person wants her dead.
"As Myfanwy battles to save herself, she encounters a person with four bodies, a woman who can enter her dreams, children transformed into deadly fighters, and an unimaginably vast conspiracy."
The City & The City by China Miéville
"When the body of a murdered woman is found in the extraordinary, decaying city of Beszel, somewhere at the edge of Europe, it looks like a routine case for Inspector Tyador Borlú of the Extreme Crime Squad. But as he probes, the evidence begins to point to conspiracies far stranger, and more deadly, than anything he could have imagined. Soon his work puts him and those he cares for in danger. Borlú must travel to the only metropolis on Earth as strange as his own, across a border like no other."
Top Of The Morning: Inside The Cutthroat World Of Morning TV by Brian Stelter
"CNN correspondent Brian Stelter reveals the dark side of morning television with exclusive material about current and past morning stars, from Matt Lauer to Katie Couric.
"When America wakes up with personable and charming hosts like Robin Roberts and George Stephanopoulos, it's hard to imagine their show bookers having to guard a guest's hotel room all night to prevent rival shows from poaching. But that is just a glimpse of the intense reality revealed in this gripping look into the most competitive time slot in television.
"Featuring exclusive content about all the major players of the 2000s, Top Of The Morning illuminates what it takes to win the AM — when every single viewer counts, tons of jobs are on the line, and hundreds of millions of dollars are at stake. Stelter is behind the scenes as Ann Curry replaces Meredith Vieira on the Today show, only to be fired a year later in a fiasco that made national headlines.
"He's backstage as Good Morning America launches an attack to dethrone Today and end the longest consecutive winning streak in morning television history. And he's there as Roberts is diagnosed with a crippling disease — on what should be the happiest day of her career.
"So grab a cup of coffee, sit back, and discover the dark side of the sun."
The Dangerous Book For Boys by Con and Hal Igguldon
"How many other books will help you thrash someone at conkers, race your own go-cart, and identify the best quotations from Shakespeare? The Dangerous Book for Boys gives you facts and figures at your fingertips. Swot up on the solar system, learn about famous battles and read inspiring stories of incredible courage and bravery. Teach your old dog new tricks. Make a pinhole camera. Understand the laws of cricket. There's a whole world out there: with this book, anyone can get out and explore it.
"The Dangerous Book for Boys is written with the verve and passion that readers of Conn Iggulden's number one bestselling novels have come to expect. This book, his first non-fiction work, has been written with his brother as a celebration of the long summers of their youth and as a compendium of information so vital to men of all ages. Lavishly designed and fully illustrated in colour and black and white throughout, it's set to be a perfect gift for Father's Day and beyond."