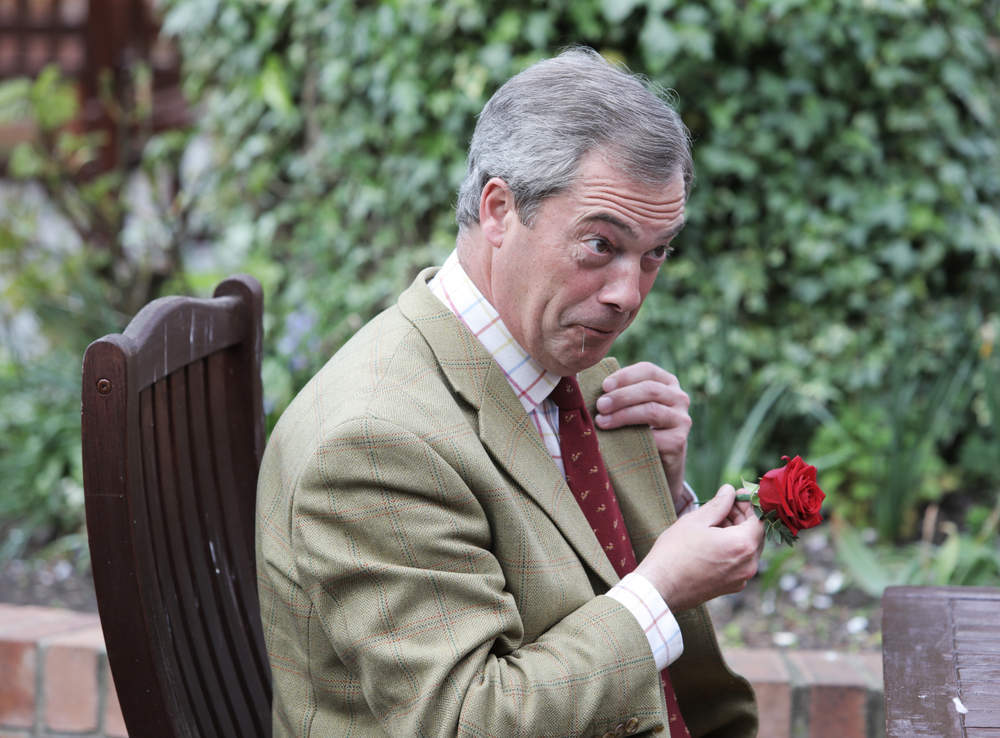 Was it inevitable? Is it a disaster? We can't say but we can confirm that a Brexit TV series is on the way.
The Daily Telegraph broke the story and reported the first details.
A source told them that Nigel Farage and prominent Ukip donor Arron Banks are set to sign a £60m deal next month for a Hollywood adaption of the Brexit story.
I tweeted Banks to ask him for an update on the story, and he confirmed the news:
@Arron_banks is there any truth to the rumours that The Bad Boys Of Brexit is getting a Hollywood adaption? https://t.co/4yQvtJU7Jo

— JACK (@jacksayspurple) August 15, 2017
Yes we are off to the states in September to review progress https://t.co/tWDFgH9sAC

— Arron Banks (@Arron_banks) August 15, 2017
Banks' suggestion that they will be "reviewing progress" seems to suggest pre-production has already begun on the series.
Rumours say the script is in place with casting beginning this year before filming kicks off in 2018.
According to the Telegraph's original report, the story will be told from the perspective of Gerry Gunster. Gunster is a US pollster and adviser of the Leave.EU campaign.
The source told them:
[Mr Gunster will be portrayed as a] "respected US expert being employed to control these British lunatics in the referendum. It naturally descends into farce – but they win against all odds – he is then horrified that the British lunatics are sent to help a US reality TV star fight for the presidency. The farce continues and – guess what – they win and suddenly they are catapulted into the alternative White House to change the world, what could possibly go wrong!
Farage and Banks spearheaded the Leave.EU campaign.
Unfortunately for them, they failed to become the official campaign for the Leave campaign. Instead, it was Boris Johnson and Vote Leave who became the official Brexit campaign.
The series will take the form of a six-part miniseries based on Banks' bestselling memoir about the referendum, The Bad Boys Of Brexit. 
Banks' tweet potentially confirms the rumours that he and Farage will serve as executive producers on the series.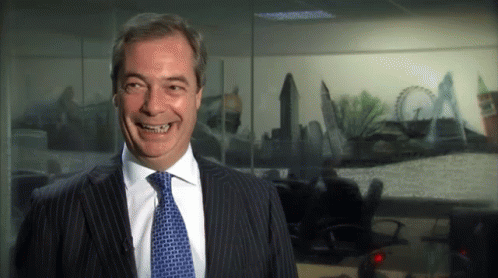 Another Brexiteer rumoured to be part of the production is Iain Dale. The publisher of Banks' book and prominent broadcaster is thought to be another executive producer on the show.
Speaking to the Daily Mail, Dale had this to say:
… I think there is an appetite for drama, for comedy, that has some sort of political content. You could say that reality is funnier than fiction at the moment. I think if you look at the success of House Of Cards, of other series with a political component. Particularly in America, I think there's a real appetite for this type of thing. I think Nigel has said he'd quite like to play himself. No one does Nigel Farage quite like Nigel Farage. I think there'll be all kinds of speculation, I was seeing something today suggesting Benedict Cumberbatch that I thought was a little unrealistic… I'd have thought someone more like Warren Clark but unfortunately he's dead. I think there has to be an American angle to it. And I think the plot line will be the American campaign consultant Gerry Gunster, who Leave.EU hired… Sort of this American who comes to Britain who can't quite believe the chaos that he's seeing before him and tries to advise them on how to do the campaign. If this sort of thing is successful, it's got to have an American angle.
So far no one seems to be quite sure what the tone of the series will be.
Dale's comments seem to point to satire or comedy, but with such pro-Brexit executive producers involved will the series successfully manage to poke fun at the topic?