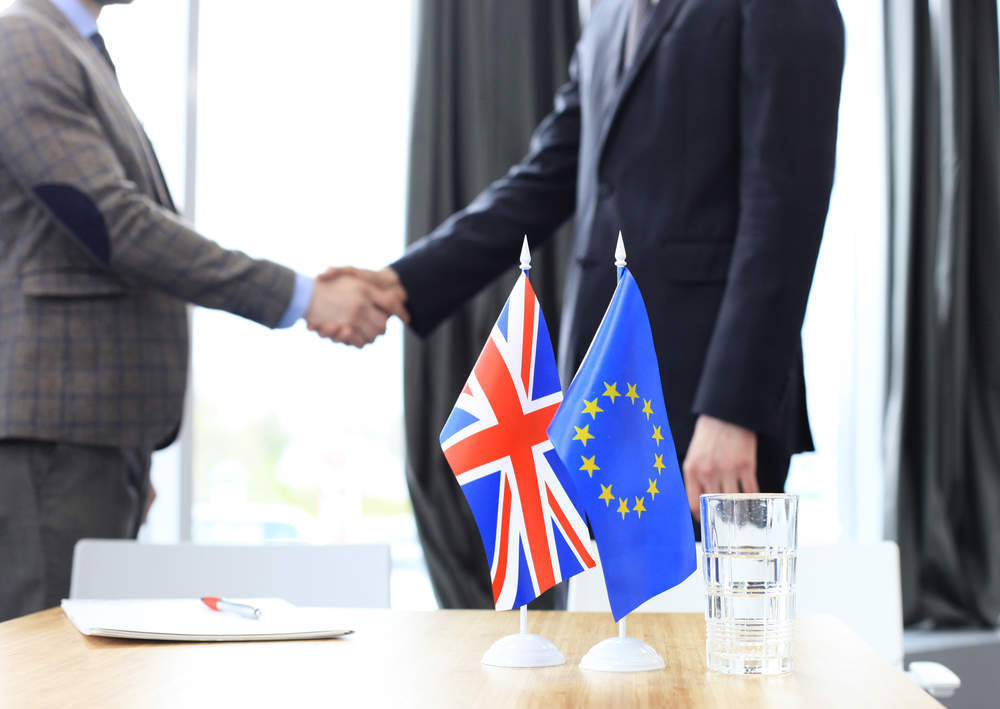 Talks between Brexit Secretary Dominic Raab and EU chief Brexit negotiator Michel Barnier are reported to have faltered over the need for a backup plan to do with the Irish border, known as the backstop.
The EU was said to have been asking for a "backstop to the backstop".
It now looks like Brexit negotiations will not restart until after the October European Council meeting in Luxembourg.
"Frustrating and disappointing from an Irish perspective"
Irish foreign minister and Deputy Prime Minister Simon Coveney said: "Time is moving on. Ratification mechanisms are going to take time, whether that's in Westminster or in the European parliament.
"I think there was a real effort over the last 10 days by the two negotiating teams to intensify engagement so that they could have a set of recommendations for political leaders this week. That hasn't proven possible. Yesterday the negotiating teams agreed to disengage, effectively, until after this week's European Council meeting. That is frustrating and disappointing from an Irish perspective, as the country that is more exposed to the fall out of Brexit than any other EU country outside of the UK itself."
DUP sees no deal as inevitable
The Democratic Unionist Party (DUP) leader at Westminster Nigel Dodds said in the Telegraph: "One part of the UK cannot be left behind, bound to rules set in Brussels. The constitutional and economic consequences of such an approach would be catastrophic in the long run.
"The importance of what is decided on the backstop issue cannot be understated. This backstop is going to be legally operational and binding, unlike the political declaration on any future trading relationship. And what is being proposed would bind the UK and Northern Ireland into a trap whereby Northern Ireland remains subject to certain Single Market rules and the UK including Northern Ireland remains in the Customs Union unless and until the EU decides that something better comes along that they can agree with.
"That is why the issue of a time limit is so important. How can we hand over the decision on our future trading and economic future to the EU."
DUP spokesperson on Brexit Sammy Wilson said: "Given the way in which the EU has behaved and the corner they've put Theresa May into, there's no deal which I can see at present which will command a majority in the House of Commons. So it is probably inevitable that we will end up with a no deal scenario.
Boris calls the EU bullies
Foreign Secretary Jeremy Hunt said at the October EU Council meeting in Luxembourg: "I think everyone in the UK should have confidence that this Prime Minister, Theresa May, will never sign a deal that is not compatible with the letter and spirit of the referendum result. But we also firmly believe that we can find a deal on that basis that works for the European Union and our partners and friends in Europe."
Former foreign secretary Boris Johnson said in the Telegraph: "There comes a point when you have to stand up to bullies. After more than two years of being ruthlessly pushed around by the EU, it is time for the UK to resist."