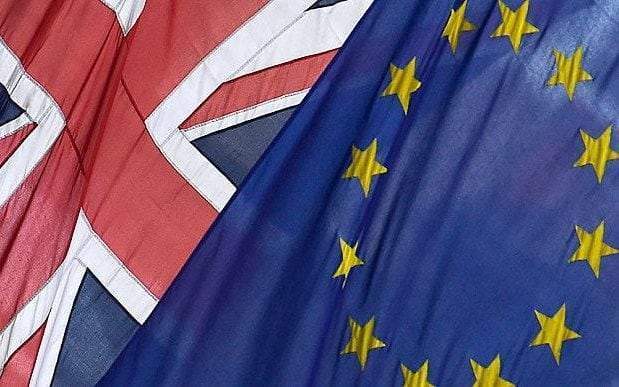 Nearly one in five enquiries made by EU nationals last year to the European Citizen Action Service (ECAS), an organisation providing free legal advice, concerned issues relating to the UK.
ECAS runs a specific EU advice service called Your Europe Advice (YEA), where about 60 legal experts operating under contract with the European Commission are available to the public at the other end of a phone line.
ECAS said Brexit had influenced the 2016 data — "18 percent of all enquiries received concerned the United Kingdom, which is partly due to Brexit."
The findings, published in a report earlier this week, revealed that the number of enquiries the about the UK stood at more than 3,500, ahead of Germany and France with between 2,500 and 3,000 each.
Liechtenstein, Iceland, Lithuania and Estonia received less than 10 enquiries.
In total, YEA replied to 20,491 enquiries.
Issues relating to social security were the most common representing 24 percent of enquiries, followed by queries relating to entry procedures and residence.
The percentage of enquiries relating to entry formalities has increased each year, from 11 percent in 2011 to 19 percent in 2016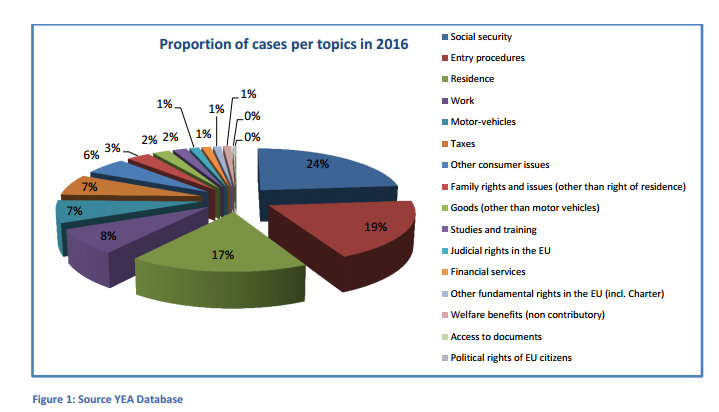 The report follows comments from the European parliament's chief Brexit negotiator Guy Verhofstadt who called on Theresa May to be "open" to helping Britons who want to retain EU citizenship after the UK leaves the Union.