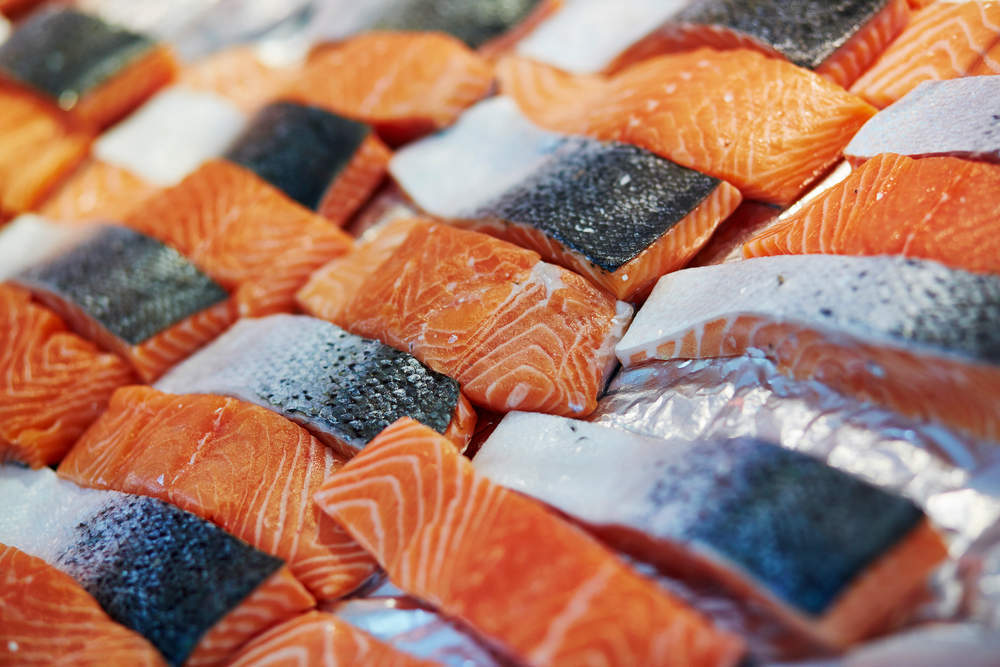 A year has passed since the UK voted to leave the European Union and the decision has had a positive impact on some UK exports.
An obvious driver for non-EU exports is the fall of sterling against the dollar but a look at the top five UK food and drink exports suggests that an increase in global urbanisation and increasing spending power in non-EU countries has also driven demand for British goods.
Whisky was the top food and drink export in the first quarter of this year, according to the Food and Drink Federation (FDF), followed by salmon, chocolates, cheese, and beer.
The FDF reports that UK exports of food and drink increased by 8.3 percent year-on-year, making it the best quarter on record.
The reasons for a strong export market have been mixed.
A widespread lice infestation among salmon stocks meant people were willing to pay higher prices for quality while a British-made stamp on products can be seen as a mark of prestige and heritage in certain parts of the world.
Salmon  recorded an impressive 52 percent sales increase in value and 13 percent by volume, with prices driven up by rising demand and weaker production.
There was a 9.4 percent growth in UK exports to non-EU countries against a 7.4 percent increase for exports to the EU.
The EU market represents 65 of food and drink exports from the UK.
While the UK needs to explore and develop new opportunities outside the EU, maintaining partnerships with the likes of Ireland and France should be a priority. They are the UK's two top countries for exports.
If the pound strengthens and the UK manages to retain access to the EU Single Market post-Brexit, trade to the EU will continue to be the most important export market for the UK.
However, if sterling remains at its current level it could be a good opportunity for traders to explore new export opportunities.