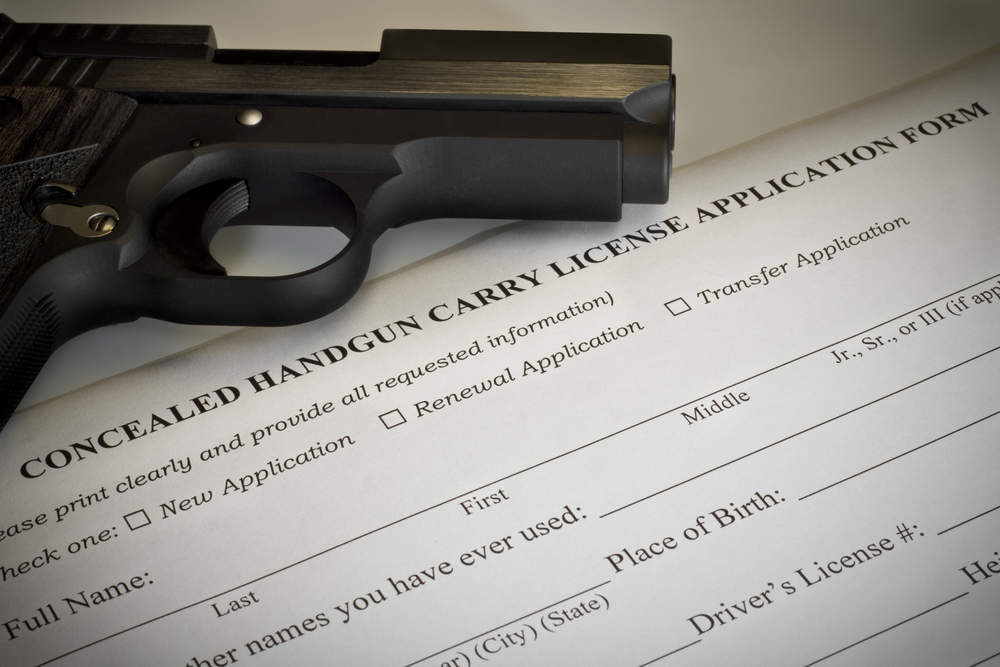 The US House of Representatives has passed legislation that forces states to recognise concealed-carry permits issued by other states, regardless of their own concealed carry laws.
The Republican-controlled House passed the Concealed Carry Reciprocity Act on a 231-198 vote, with six Democrats voting yes and 14 Republicans voting no.
It still has to get through the Senate, but is likely the first of many attempts to weaken regulation in the US firearms market.
US president Donald Trump — who has reaffirmed his loyalty to the gun lobby the National Rifle Association (NRA) — is thought likely to support the bill.
This will cause concern for public safety among gun control advocates, but provide relief for manufacturers and retailers who have seen the effects of the so-called Trump Slump — a drop off in gun sales that were triggered by fears that if Democrat presidential hopeful Hillary Clinton had won the election she would have brought in stricter gun control laws.
Twelve states currently have unrestricted concealed-carry laws.
Just about anyone in those states, regardless of mental health status and criminal background, can carry a pistol.
Rules like that might work in sparsely populated states such as Wyoming, but could have a profound impact on public safety if allowed to freely carry in larger metropolitan areas.
In the past five years, gun sales have generally risen in line with fears that the government was going to intervene in the market or in response to a highly publicised violent tragedy.
Former US president Barack Obama, who was behind the most serious push for tougher gun control laws in more than a decade, was called "the best gun salesman on the planet" by investor Louis Navellier.
Last year there was a strong increase in gun and arms sales following a spate of high profile shootings and the prospect of a Clinton administration.
However, Clinton's loss has resulted in a pro-gun administration, which has had the counterintuitive effect of cooling gun sales.
Companies such as American Outdoor Brands and Cabela's have seen a decline in quarterly performances as the prospect of a Clinton administration did not materialise.
American Outdoor Brands, the rebranded name of Smith & Wesson, reported a 48.5 percent decrease in firearms revenue in the third quarter of this year compared with the same quarter last year, when many Americans believed Hillary Clinton, a supporter of gun control, would be elected president.
Cabela's, an outdoor retailer that sells firearms, reported a nine percent drop in store sales in its second quarter of 2017 and blamed the election result.
Cabela's acknowledged that the mass shooting at the Pulse nightclub in Orlando in June 2016 was a key driver of sales compared to 2017.
While revenues are declining, gun sales remain robust, with 2017 still on course to be a strong year by historic standards and see the second or third highest year since the NICS system began.
Despite the dip in sales, the number of background checks is still high.
Ultimately it will good news for the gun manufacturers looking to compensate for declining sales, but will pose a headache for security concerns in states with much tougher gun regulation.