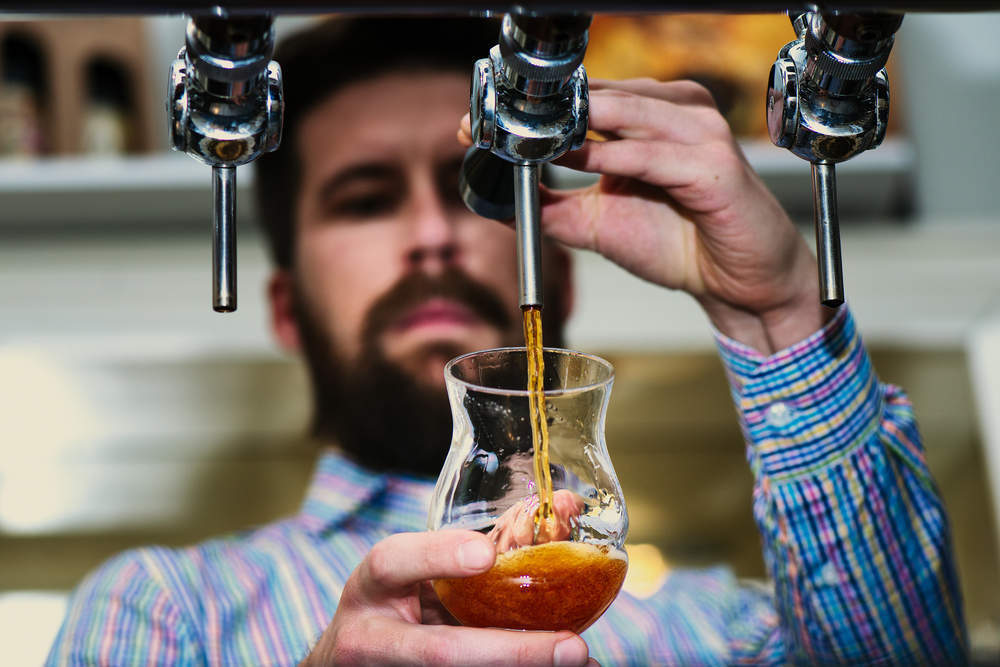 Once upon a time venturing out for a beer meant selecting from a range of the same veteran, tried and tested brand.
However, now that there are hipster inspired bottles in every pub, bar, and supermarket shelf, we have to ask: are reaching the craft beer apogee?
After the launch of the now infamous fried chicken beer, we thought it would be a good time to have a look at how far we come.
A new hop(e)?
Shortly after the start of the decade craft beer burst into the mainstream.
Millennials were love struck, with BrewDog's punk persona, less-bitter formulations successfully targeted women, a consumer base not normally a key driver in beer, and finally the old hands got on board as CAMRA eventually decided craft beer was actually pretty good, but not without some hiccups on the way.
The history of craft beer in the UK is short and explosive: rewind five years and craft was being whispered among beer fans as the next big thing, with outlandish suggestions that chains such as Weatherspoon's may begin to stock them.
Go 10 years back and BrewDog was two friends selling imaginatively named beers out of the back of their car.
This brief history is admittedly ignoring some of the US led developments, such as the 1960-70's brewers Sierra Nevada and Anchor Brewery, but the seeds were really set for the "craft-revolution" in the last decade.
Is the craft-pocalypse nigh?
So, this brings us back to our question: have we reached the craft beer apogee?
We have seen increasingly innovative formulations and ingredients in products, with seaweed beers,  double IPAs which push 13 percent, and all manner of fruit flavours.
We have also seen what we can only describe as more "daring" formulations, with beer packaged in animals, beer laced with deer semen, and beer created with and beer created with yeast grown in its creators beard.
As formulations become ever more outlandish, there is an even more troubling/reassuring (depending on who you ask) undercurrent in craft beer: the big players are entering the fray.
If there was consternation when Greene King announced it was launching its own craft beer range, then the apocalypse was officially announced when well-respected independent brewery Camden Town Brewery announced it was being acquired by multinational beer conglomerate AB Inbev back in 2015.
The empire strikes back
The craft beer trend was simply too lucrative for the big players to ignore. SAB Miller had already snapped up Meantime Brewery, whilst Miller-Coors had been waiting on the fringes ready to act.
There has been discussion aplenty as to whether this is good or bad for beer, however there's one thing that isn't up for discussion; it certainly raised the stakes.
We're past the time of every other man in London running a microbrewery, but we're also not yet at consolidation point. However, that time is coming.
Whilst craft beer drinkers praise the independence and authenticity of craft beer, there is something which will trump this almost every time: convenience.
How many drinkers on a night out will stop at the bar to search for the history and ownership of every beer before making their decision?
Very few. Distribution and logistics will be the real winner here, and this is driven by money.
Over the next 10 years we will see microbrewing fade as a viable business model and craft ranges consolidate into the winners.
BrewDog has a space reserved; it will be interesting to see who joins them.
One thing is for sure; whoever joins Brewdog at the top of the pile is more likely than not to have the backing of a major player in beer.