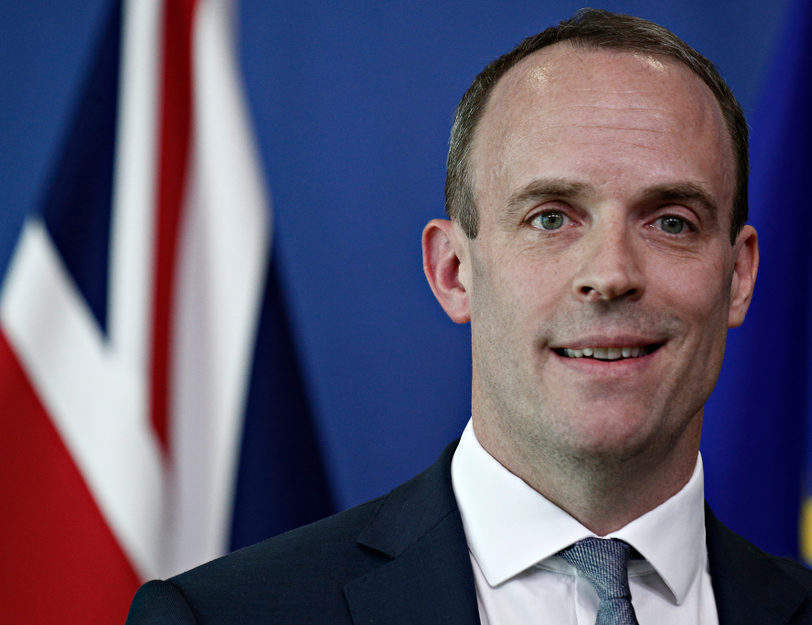 Good morning, here's your Wednesday morning briefing to set you up for the day ahead. Look out for these three things happening around the world today.
Raab updates Lords on state of Brexit
Dominic Raab will answer questions at the House of Lords on the state of Brexit negotiations between Britain and the European Union.
Members of the Lords European Union Select Committee are expected to question the Brexit Secretary on the Ireland/Northern Ireland border, the proposed new customs arrangement, and the potential of a no-deal Brexit.
Raab's office posted a series of technical papers last week detailing the disruption that leaving the EU without a number of key policies in place would cause. The two parties have until 29 March, 2019, to reach an agreement.
The session will take place today at Westminster, beginning at 2pm London time.
Napout sentenced in FIFA corruption case
Juan Angel Napout, formerly the head of the Paraguayan Football Association, will be sentenced today for his part in the FIFA corruption scandal that rocked the sport back in 2015.
He is accused of accepting bribes that came through Datisa, a company that handles the sale of sports broadcasting rights in his native country. According to reports, Napout accepted payments totalling more than $3.3m.
Napout was arrested as part of a second wave of police raids on FIFA officials in December 2015, organised by the United States Department of Justice and carried out by the Swiss Federal Office of Justice.
Former Brazilian Football Confederation President Jose Maria Marin, also among those detained during the raid, was sentenced for four years in prison earlier this month. Prosecutors have asked for Napout to receive a sentence of up to 20 years.
Sentencing will take place at the US District Court in New York, starting at 3pm London time.
Venice Film Festival turns 75
Venice Film Festival will open today with a showing of Damian Chazelle's First Man, an upcoming biographical drama based on the Apollo 11 moon landing, starring Ryan Gosling and Claire Foy.
There's a high chance that those in attendance will be watching 2019's best flick. The opening film at each of the last five Venice Film Festival – Gravity, Spotlight, Birdman, La La Land, and The Shape of Water – have gone on to win Best Picture at the Oscars.
Celebrating its 75th year, it is set to be a big year for the world's oldest film festival, now one of the most important dates in the awards-season calendar.
Venice Film Festival will run from today until Saturday, 8 September.
---
Yesterday's highlights
Art becomes a cryptocurrency wallet with the launch of anti-forgery blockchain technology
What half a century of innovation tells us about the tech industry