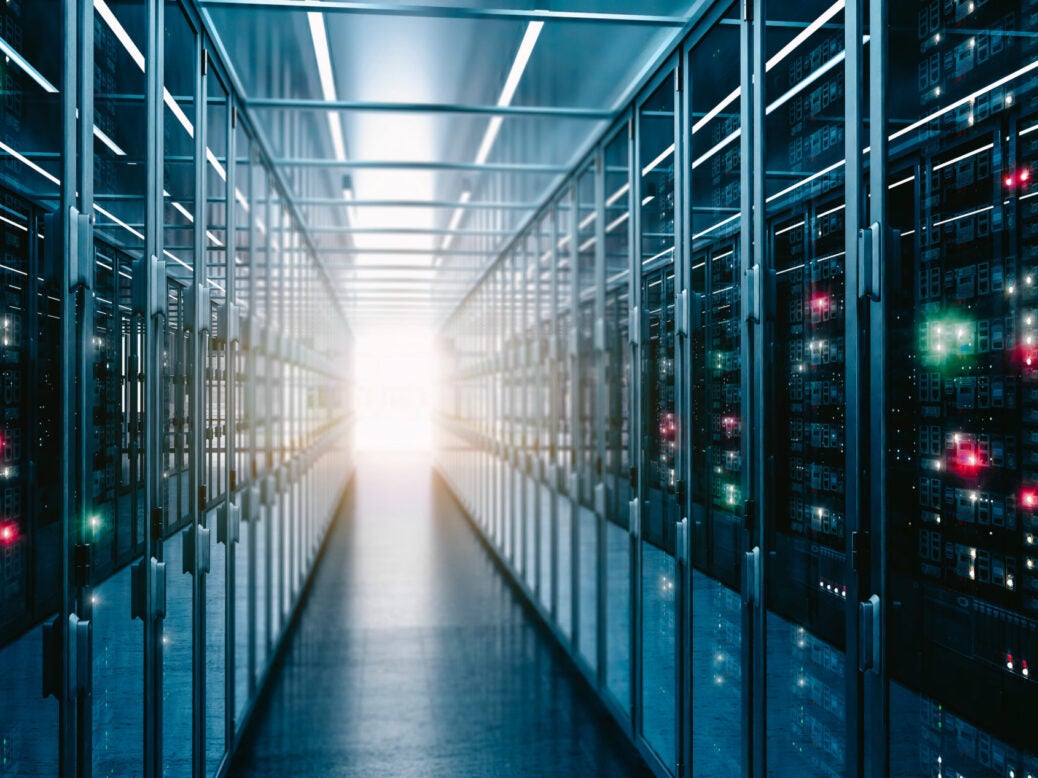 Cloud data storage will become increasingly vital to meet business' data storage needs over the next seven years as the global datasphere is set to increase fivefold.
This is according to an IDC white paper, The Digitization of the World–From Edge to Core, which examines "impending shifts to the global data model".
The report found that global datasphere could grow to 175 zettabytes by 2025.
A zettabyte is one sextillion bytes, or a billion terabytes. Considering there is currently 33 zettabytes of data in the datasphere, this is a substantial increase.
Industry data storage by vertical
Industries such as financial services, manufacturing, healthcare and media and entertainment are driving this growth, particularly healthcare. While it currently has the smallest share of the global enterprise datasphere of the industries included in the study, healthcare is predicted to experience the fastest growth by 2025, due to advancements in healthcare analytics and imaging technology.
Businesses are unsurprisingly responsible for a large proportion of the data stored. The Digitization of the World study predicts that the installed bytes across enterprise will represent over 80% of total installed bytes worldwide in 2025. This means that data protection responsibilities of companies around the world are only set to become more important, especially in the light of recent data breaches.
The report also assessed data readiness across four industries: financial services, manufacturing, media & entertainment and healthcare, to identify areas of impact or improvement.
Using the DATCON index, an index that looks at management, usage and monetisation of data, it helps inform today's business leaders on their level of data-readiness.
Manufacturing and financial services scored the best overall at 3.3 each, due to their use use of edge computing, with opportunity for blockchain, analytics and AI.
Media and entertainment received the lowest DATCON score of 2.0, showing the sector has the potential for growth in advanced data technologies such as data security and data management.
Entering the era of rapid data storage growth
Dave Mosley, Seagate's chief executive officer said:
"We are at the beginning of an era where both data creation and data utilisation are forecasted to grow rapidly over the next decade. While some industries are more prepared for digital transformation than others, all businesses need to be ready to act on a solid digital strategy in order to be successful in the data age.
"Data technologies are becoming central for productivity expansion, data monetisation and value-creation. We are excited to be part of this transformation and be a strong supporter to enable these opportunities for the years to come."
The study also reveals a preference for cloud storage. It showed that 49% of the world's stored data will be found in public cloud environments by 2025. The shift to the public cloud is largely being driven by an increase in Internet of Things (IoT) sensors capturing, recording, and analysing data in business environments.
With this rise in cloud storage, data centres are becoming the new enterprise data repository.
David Reinsel, senior vice president at IDC said:
"While endpoints continue to be the primary location for data creation in the short term, the fastest growth is forecasted to happen at the core and the edge – with more data stored in the core than in the world's endpoints by 2025. This will be particularly true for major industries as edge computing continues to be a key driver of business-critical factors and digital transformation."