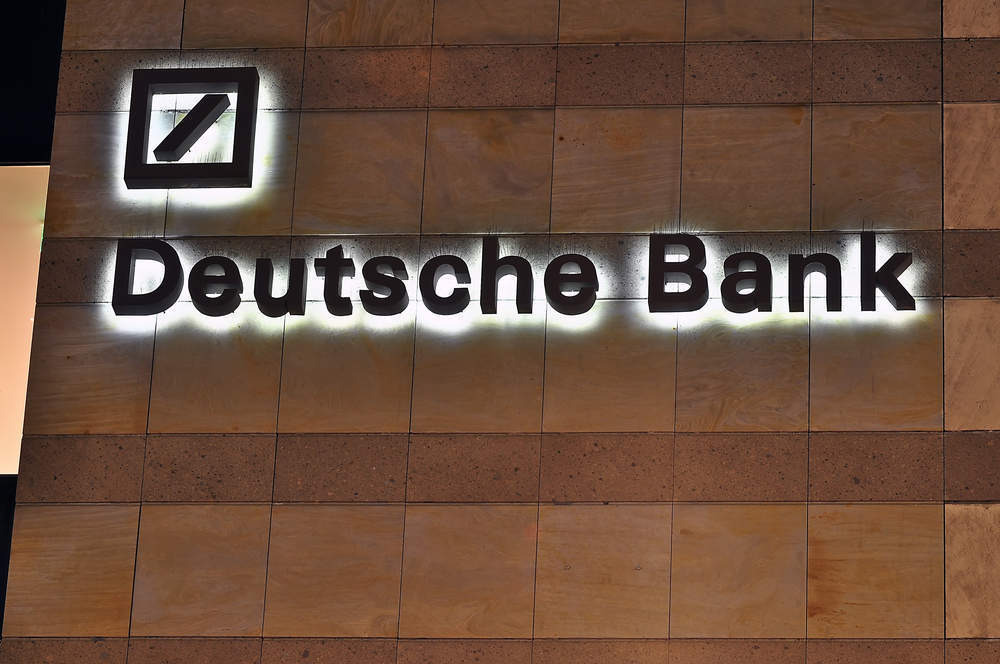 The Deutsche Bank share price has jumped at the market open in Frankfurt this morning after the bank announced last night it had sacked its chief executive John Cryan.
The troubled German bank yesterday promoted one of its deputy chief executives Christian Sewing to the top job.
A 4.5% uptick in shares this morning suggests shareholders are relieved to see the end of Cryan's leadership and the uncertainty that his time at the top meant in recent months.
Deutsche Bank has been in the red for three years straight now and reported an annual loss of €500m at the end of February — on top of losses of €6.8bn in 2015 and €1.4bn in 2016.
The bank has picked up a number of heavy penalties and one off charges in recent years, including a $7.2bn payment to US authorities in 2016 over an investigation into mortgage-backed securities and a charge of €1.4bn from reassessing its deferred tax assets in the US.
Paul Achleitner, chairman of Deutsche Bank's supervisory board said:
Despite his relatively short tenure as CEO, John Cryan has played a critical role in the almost 150 year history of Deutsche Bank – and laid the groundwork for a successful future of the bank. However, following a comprehensive analysis we came to the conclusion that we need a new execution dynamic in the leadership of our bank.
The Deutsche Bank share price is down some 30% so far this year, as investors lose faith in the company's turn around plans. Cryan was installed CEO in 2015 with a contract that ran through until 2020 — in line with his five year turn around plan for the bank.
Who is Christian Sewing, Deutsche Bank's new CEO?
Sewing, born in 1970, has been a member of the Deutsche Bank management board since January, 2015.
He was appointed Deutsche Bank president in March 2017. Most recently he was responsible for Deutsche Bank's private and commercial bank (including Postbank) together with Frank Strauß.
He was head of group audit from June 2013 to February 2015, prior to which he held a number of management positions in risk.
Since joining in 1989 Sewing has worked for Deutsche Bank in Frankfurt, Hamburg, London, Singapore, Tokyo and Toronto.
From 2005 until 2007, Sewing was a member of the management board of Deutsche Genossenschafts-Hypothekenbank.
Before graduating with a diploma from the Bankakademie Bielefeld and Hamburg, he completed a bank apprenticeship at Deutsche Bank.